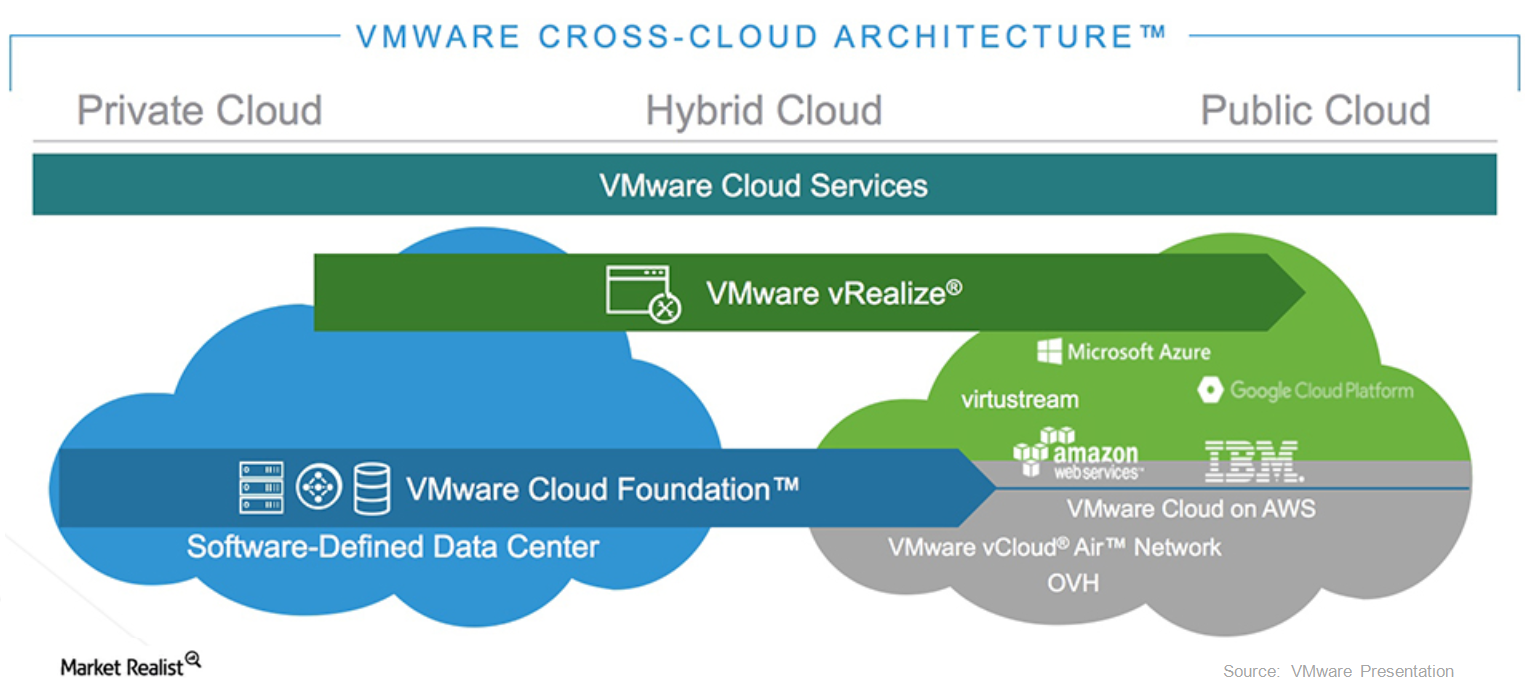 What Are VMware's Strategic Growth Plans?
VMware's new offerings and strategic partnerships
Earlier in this series, we looked at VMware's (VMW) performance in fiscal 3Q18. That quarter, VMware unveiled two offerings: VMware AppDefense and PKS (Pivotal Container Service). PKS is the end product of VMware's collaboration with Pivotal Software and Google's (GOOGL) Google Cloud, which it entered into in late August 2017.
VMware AppDefense provides security to applications running on the cloud or virtual environments. VMware also extended its hybrid-cloud partnership with International Business Machines (IBM), stating that it was partnering with IBM QRadar to boost security offerings with AppDefense and QRadar.
Article continues below advertisement
VMware cloud on AWS (Amazon Web Services), which came into effect with the partnership of VMware and Amazon (AMZN), holds a high growth potential for the company in the long run. VMware strategically acquired Wavefront and VeloCloud this year to boost its cloud management portfolio and its place in SDN (software defined network), respectively.
VMware's strategic acquisitions and partnerships coupled with technological developments signal a strategic growth strategy adopted by VMware, which could continue in 2018.
VMware continues to focus on open source technologies
Apart from partnerships and acquisitions, VMware came a long way in its relationship with open source technologies in 2017. Rather than continuing to take a proprietary approach toward technology, VMware invested in open source projects. It updated its container strategy, which now includes VMware Cloud on AWS as well as Pivotal Container Service.
VMware is not the only company drawn to open source. Microsoft (MSFT), known for its Windows-centric strategy, is increasingly turning to Linux and IBM through its interest in blockchain technology to promote open source technologies.