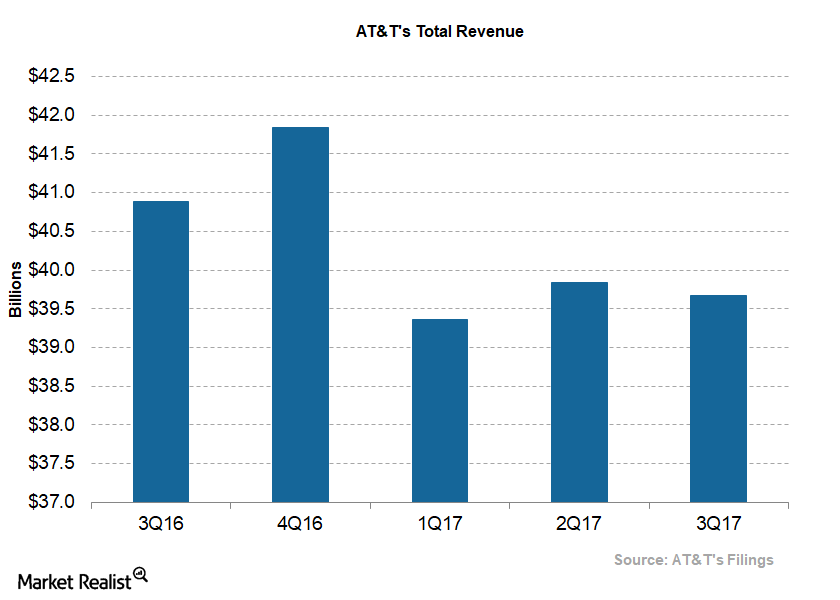 What Prompted AT&T to Merge with Time Warner?
Cost and synergies of the deal
In October 2016, AT&T (T) signed an agreement to acquire Time Warner (TWX), in which it agreed to pay $107.50 per share to Time Warner's shareholders. AT&T also decided to take over Time Warner's debt, valuing the company at $108.7 billion.
After the acquisition, AT&T anticipates merger accretion in adjusted earnings and free cash flow (or FCF) in the first year of operations. The company expects annual cost savings of ~$1.0 billion within the first three years of the merger.
The proposed merger would unite the country's biggest pay-TV satellite distributor with Time Warner's media assets. These assets include HBO and Turner Broadcasting; the Warner Bros. film studio; cable networks TBS, TNT, and CNN; as well as a 10% stake in Internet video provider Hulu.
The deal with Time Warner would be a win-win situation for both companies, as AT&T would have access to Time Warner's high-quality content. Likewise, Time Warner would gain from AT&T's extensive subscriber base and its distribution network across the wireless, video, and fixed broadband platforms.
Article continues below advertisement
Creating new revenue streams
The graph above shows AT&T's total revenues over the last few quarters. AT&T had reported total revenues of $39.7 billion in 3Q17.
The proposed merger with Time Warner is expected to unlock new growth opportunities for AT&T beyond its primary phone carrier business, where its growth has slowed in the last several quarters.
Smaller competitors Sprint (S) and T-Mobile (TMUS) are aiming to attract subscribers from major US wireless service providers AT&T and Verizon (VZ) with aggressive pricing programs.
In 3Q17, T-Mobile and Sprint added 595,000 and 279,000 postpaid phone net customers, respectively. During the same quarter, Verizon had added 274,000 postpaid phone net customers, whereas AT&T lost 97,000 postpaid phone customers.