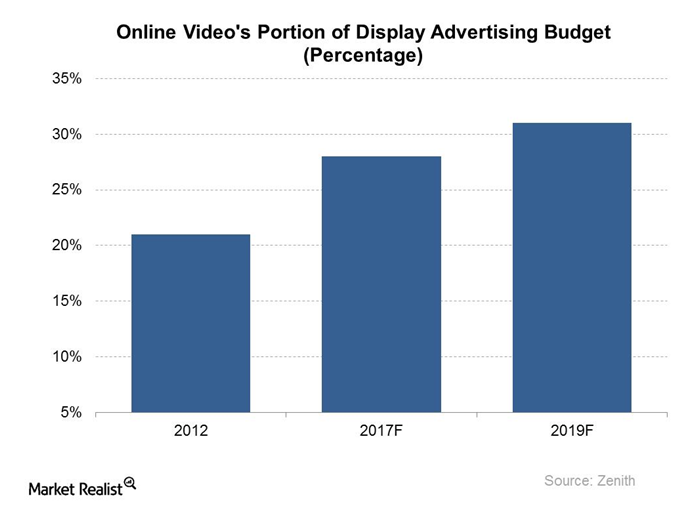 Inside Facebook's Top 3 Priorities
Facebook's priorities span video, integrity, and privacy
Facebook's (FB) marketing department has identified three priorities in its initiative to establish itself as the go-to online advertising platform. Speaking at a recent Wells Fargo technology summit, Facebook's chief marketing officer, Gary Briggs, shed some light on these priorities, which span video, platform integrity, and data privacy.
Article continues below advertisement
Video business
Since launching its original video platform (Watch) in August 2017, Facebook has been working to develop a system around this product, Briggs revealed. Developing a system around Watch has focused on areas such as creating a user system where people—especially professional distributors—are developing content. Facebook is also focused on marketing Watch so more people can engage with it.
Facebook is looking at video as a way to stimulate growth in its advertising business. The rise in online video consumption has created an opportunity for the company to increase its video advertising presence.
Investment research firm Zenith estimates that worldwide spending on online video ads rose 23.0% to $27.2 billion in 2017. The firm forecasts that online video ads could account for 31.0% of total display ad spending by 2019, up from 21.0% in 2012.
Platform integrity
Integrity is another priority area for Facebook, covering advertising integrity, news feed integrity, and community integrity. Facebook, Alphabet's (GOOGL) Google, and Twitter (TWTR) have faced recent scrutiny as their platforms were used by distributors of hateful, violent, or intentionally misleading information. Facebook is investing in technology (QQQ) to clean up its platform.
Data privacy
The third item on Facebook's priority list is data privacy, specifically in relation to the GDPR (General Data Protection Regulation) initiative that is coming up in Europe (EFA). Facebook is talking with regulators about GDPR, and the company views GDPR as an opportunity for it to help users understand how it uses data.