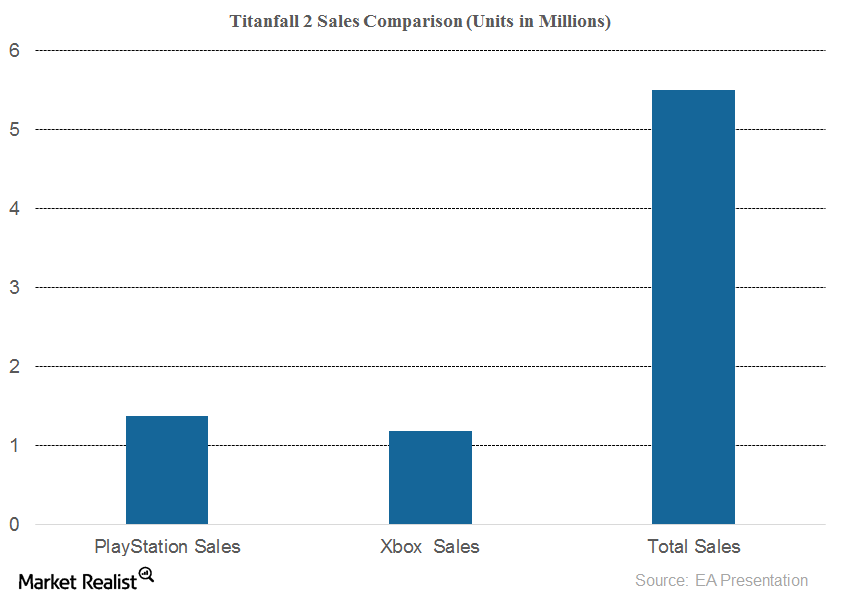 Why Did Electronic Arts Acquire Respawn Entertainment?
EA announced acquisition last month
In November 2017, Electronic Arts (EA) announced an agreement to acquire Respawn Entertainment. Respawn is a gaming development studio that has created several action games, including the highly acclaimed Titanfall franchise. Titanfall and Titanfall 2 are two of the most highly rated shooter gaming franchises of the last five years.
This acquisition is expected to build a partnership between EA and Respawn and lead to the development of several projects, including a new Titanfall game, a game set in the Star Wars universe, and a VR (virtual reality) gaming experience.
Article continues below advertisement
This will be EA's first acquisition in over five years. EA's CEO, Andrew Wilson, said, "We've seen firsthand the world-class caliber of Respawn as a development studio with incredible vision, deep talent and an inspiring creative mindset. Our longtime partnership is grounded in a shared desire to push the boundaries and deliver extraordinary and innovative new experiences for players around the world."
The first Titanfall game was published by EA in 2014 and has won over 75 top awards. Players are attracted to the game due to its fast-paced multiplayer gameplay. The second installment of Titanfall was released last year with a single-player campaign and the expansion of the existing multiplayer mode.
Titanfall 2 has sales of ~1.2 million units on the Xbox One (MSFT), 1.4 million units on the PlayStation 4 (SNE), and ~5.5 million units in total.
Acquisition valued at $455 million
According to the acquisition agreement, EA will pay $151 million in cash and $164 million in long-term equity that will allow employees to vest stock units over the next four years. EA could pay an additional amount depending on future milestones and the development of new titles. The amount is limited to a maximum of $140 million, indicating that the deal is valued at $455 million.
This acquisition is expected to close shortly and will not be accretive to EA's revenue in fiscal 2018 or fiscal 2019.