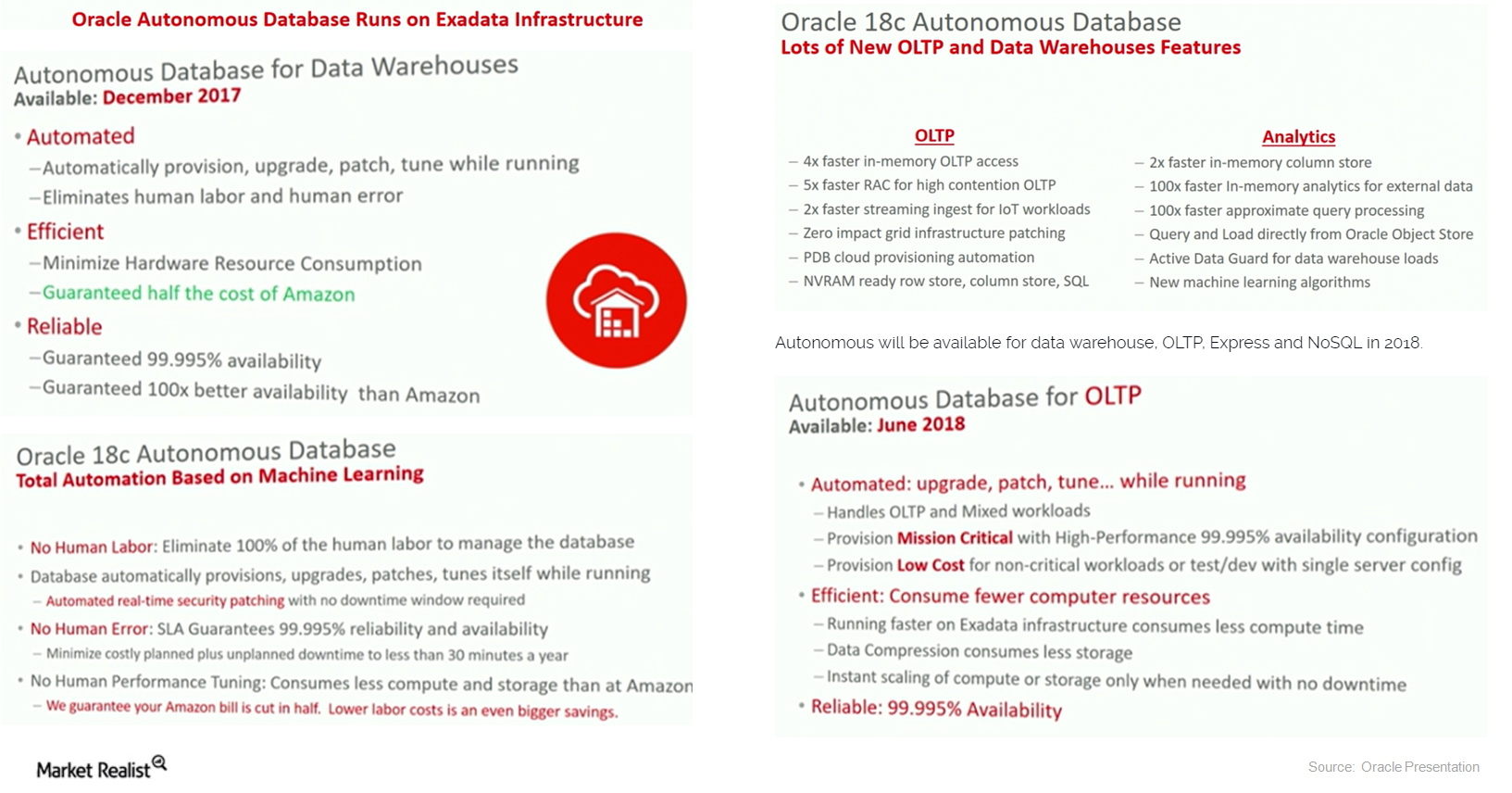 A Peek at Oracle's Autonomous Database Cloud
Oracle Autonomous Database Cloud
Article continues below advertisement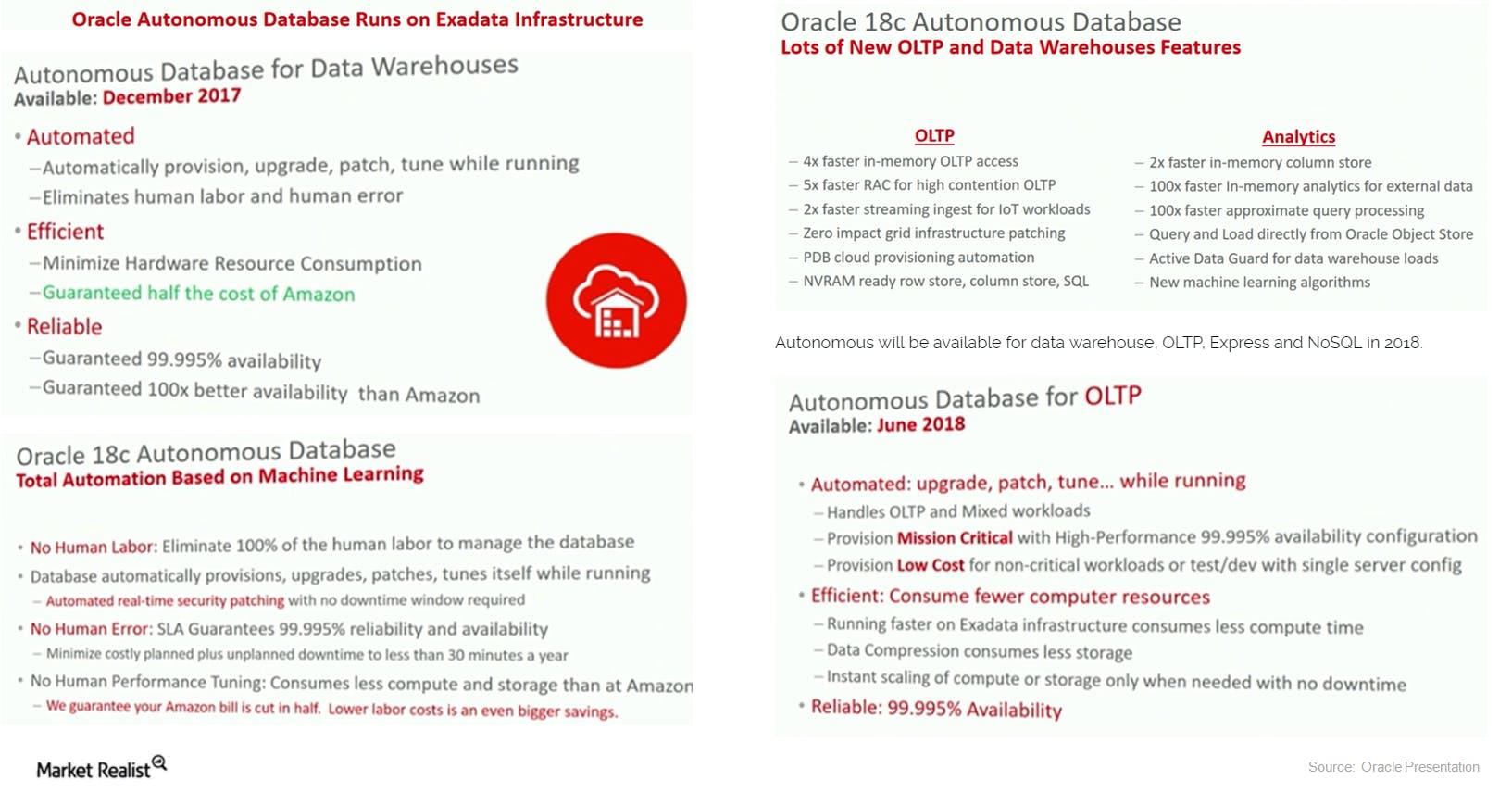 Cybersecurity is a key feature of Oracle Autonomous Database Cloud
Until now, human intervention was needed to keep databases running smoothly. With Oracle 18c, Oracle aims to eliminate that requirement by mechanizing technology such as upgrading, provisioning, patching, and so forth. Another feature worth noting about Oracle's new database system is that it was developed with a cybersecurity system.
Citing Larry Ellison, Oracle's co-founder and chief technology officer, ZDNet wrote, "These were developed together and designed to prevent data theft. We do everything we can to avoid human intervention. Cybersecurity system detects threat than [sic] passes along. Database system has to patch itself and not wait for a human to schedule downtime to gracefully implement a patch in a month or two."
The recent surge in sophisticated cybersecurity attacks such as the Equifax (EFX) data breach, Petya, and WannaCry ransomware has increased awareness as well as caused the need to invest in improving threat-detection technology to be better equipped for future cyberattacks.