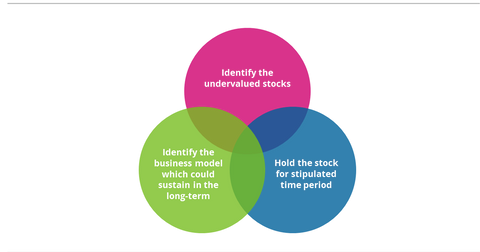 What Einhorn Thinks about Value Investing in Present Scenario
By Sarah Sands

Updated
David Einhorn in an interview with CNBC
On Wednesday, October 25, 2017, David Einhorn, the CEO of Greenlight Capital, shared his view on value investing, market movement (IWM) (VOO), and stock picks in an interview with CNBC.
Article continues below advertisement
David Einhorn on value investing
David Einhorn believes that value investing is proving difficult in the present situation, but that this is a "temporary phenomenon." In the present situation, growth stocks are performing well. The market (SPY) (QQQ) is also showing strong momentum. In a momentum-oriented market, growth stocks generally perform well. However, he believes value investing will become effective again very soon.
He said, "The market remains very challenging for value investing strategies, as growth stocks have continued to outperform value stocks. The persistence of this dynamic leads to questions regarding whether value investing is a viable strategy." He said that during the dot-com bubble, growth stocks remained in the limelight. Major technology stocks (XLK) of the United States (QQQ) performed well. However, when the dot-com bubble crisis started, the market showed a huge pullback, and major technology growth stocks also fell. Stocks with strong fundamentals that were underpriced performed well during that time.
He said, "value investing is due at some point for a significant recovery, when it reverts, it tends to revert pretty sharply. And I think it will do so."
In the next part of this series, we'll analyze David Einhorn's view on tax reform.