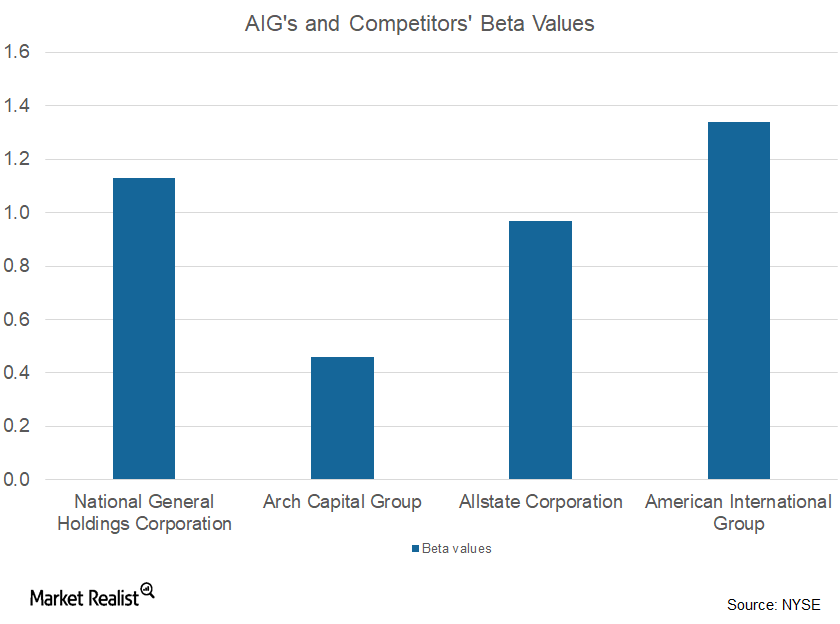 How AIG's Consumer Insurance Division Performed in 3Q17
Marginal fall
American International Group's (AIG) consumer insurance division's total operating revenue fell 1% from $6 billion in 3Q16 to $5.9 billion in 3Q17. The marginal fall was mainly due to lower net investment income and premiums.
Article continues below advertisement
Net investment income and total operating expenses
AIG's consumer insurance division saw net investment income of $1.8 billion in 3Q17, compared with $1.9 billion in 3Q16, a 3% fall. The division's total operating expenses rose 3% from $4.8 billion in 3Q16 to $4.9 billion in 3Q17, mainly due to higher interest expenses.
In 3Q17, its interest expenses stood at $32 million, compared with $23 million in 3Q16, reflecting a substantial 39% rise. The division's general operating and other expenses rose 3% to $1.20 billion in 3Q17 from $1.18 billion in 3Q16.