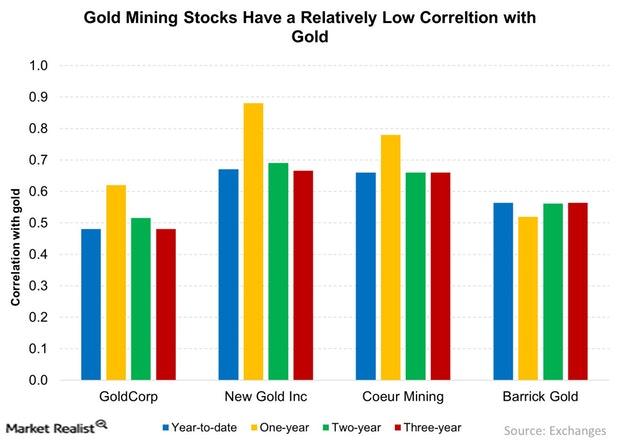 How Gold Miners Could Benefit from Deregulation
VanEck
A record number of junior companies attended the Precious Metals Summit. We are finding companies with attractive development projects in North America and West Africa as well as some exciting discoveries that merit watching. Recently there has been an unprecedented wave of producers that have taken strategic equity stakes in junior exploration and development companies. We observed a heavy presence of corporate geologists, as they continue to look for their next strategic investment that may eventually turn into a takeover opportunity.
Article continues below advertisement
Deregulation Should Eventually Lead to Economic Benefits for Developers
While there is no shortage of negative headlines surrounding the Trump presidency, there is a very positive untold story of deregulation that should eventually lead to economic benefits. Developers we talked to with properties in Idaho, Utah, Nevada, and California are finding new cooperation amongst the bureaucrats they deal with. These companies have projects on federal lands administered by the Bureau of Land Management (BLM) and the U.S. Forest Service. Under the Obama administration, many companies saw their projects stalled by land use restrictions and permitting obstacles. With the new administration, environmental assessments are being processed on a timelier basis and permits for drilling and other development activities are being granted. We hope other sectors of the economy will see similar improvements that could ultimately add to economic growth.
Market Realist
While deregulation may not help gold (OUNZ)(GLD) prices directly, it could affect gold miners positively. As the graph above suggests, the correlation between gold prices and some gold miners has remained relatively low.
Goldcorp (GG) has had a correlation of +0.48 with gold prices over the last three years while Barrick Gold (ABX) has had a correlation of +0.56 with gold.
So it's possible for gold mining stocks to stray away from gold prices for lengthy periods. If the current administration brings about more deregulation, which could help gold companies acquire land easily, some gold companies might outperform gold.