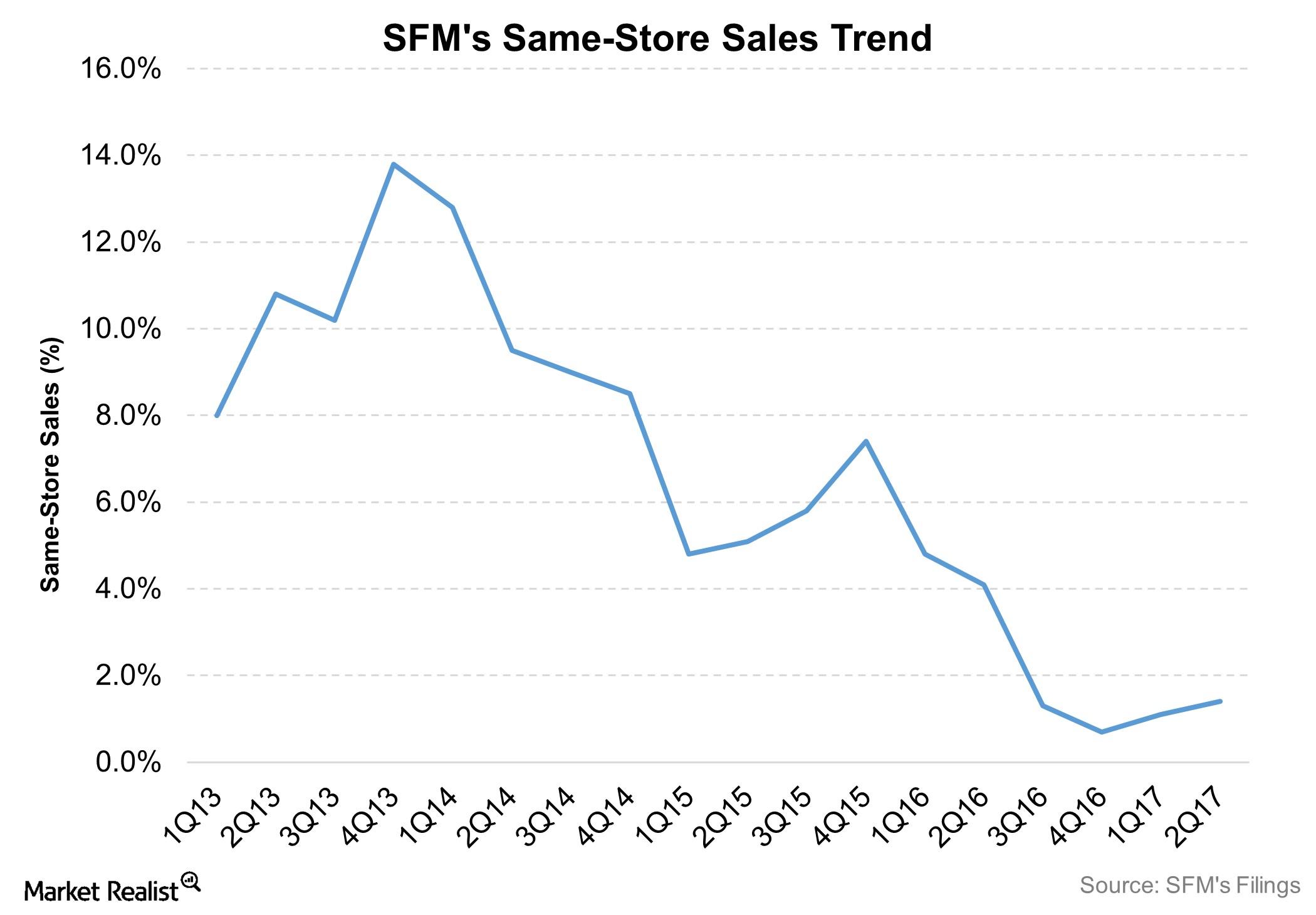 How Whole Foods' Price Cuts Could Impact Sprouts Farmers Market
Sprouts Farmers Market stock fell 17% in August
After bleeding in the stock market in 2015 and 2016, Sprouts Farmers Market (SFM) stock finally bounced back in 2017. The organic natural food retailer recorded gains of 27.0% at the end of July 2017.
August, however, turned out to be one of the company's worst months of 2017. SFM fell 17.2%, and the company is now sitting on YTD (year-to-date) gains of only 8.0%.
Almost all the fall in its stock came after Amazon (AMZN) announced on August 24, 2017, that it's looking to lower prices at Whole Foods. The news of Hurricane Harvey in Texas also negatively impacted SFM stock, which fell 17.0% in the three trading days between August 24 and 28.
Article continues below advertisement
How Whole Foods' pricing strategy impacts Sprouts
Sprouts Farmers Market has always marketed itself as a value-oriented organic food retailer. As Amazon lowers Whole Foods' prices, Whole Foods enters into direct competition with Sprouts and could end up snatching some of its customers.
According to Stephens' analyst Ben Bienvenu, Sprouts Farmers Market stores overlap Whole Foods stores more than any other food retailer. Bienvenu added that the recent fall in SFM stock is attributable to "the price changes that we've seen in Whole Foods' stores" and "exposure to Texas and potential for some store closures associated with Hurricane Harvey."
Sprouts Farmers Market posted decent quarterly results
As far as SFM results are concerned, the company has done a fairly decent job. It did better than Wall Street's revenue and earnings expectations when it released its second quarter results on August 3, 2017.
Earnings per share rose 16.0% to $0.29 on total sales of $1.2 million, a 15.0% rise year-over-year. The company also posted its 41st consecutive quarter of positive sales comps (comparables) during the quarter.
Investors looking to invest in SFM through ETFs can choose to invest in the First Trust Consumer Staples AlphaDEX ETF (FXG). SFM has a weight of approximately 3.1% in FXG.