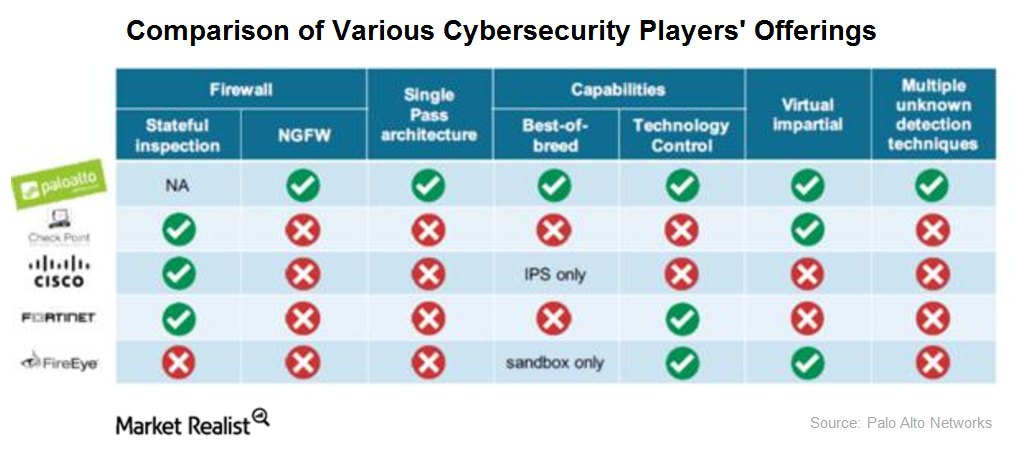 Does Palo Alto Pose a Real Competition to FireEye in Cybersecurity?
PANW's disruptive influence in the network security space
FireEye (FEYE) employs malware sandboxing technology to identify advanced security threats before they intrude and infect a network. Its timely launch of Helix and its increased traction has led to its upgrade by research firms like Morgan Stanley (MS) and Goldman Sachs (GS).
However, FireEye is not the only competent player in the cybersecurity space. Palo Alto Networks (PANW) is known for a firewall that not only controls data inflows within a company's corporate infrastructure but also enables its client's security team to have a control on various applications connection.
Article continues below advertisement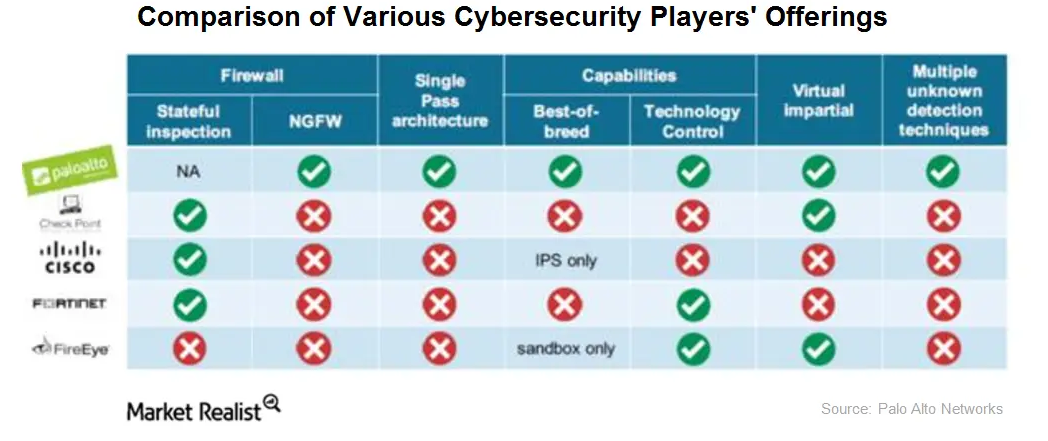 Palo Alto's revenues have surged close to 194% from $598 million in fiscal 2014 to ~$1.8 billion in fiscal 2017.
Transition toward subscription model augurs well
Palo Alto, which earlier provided licensed software offerings, is now transitioning to a subscription model for its offerings. In its most recent quarter, Palo Alto's subscription and recurring revenue accounted for 58% of the company's overall revenue. It grew 42% and had a $1.2 billion annual run rate.
According to Cisco Systems' (CSCO) Global Cloud Index, SaaS (software-as-a-service) workloads are expected to grow at a CAGR (compound annual growth rate) of 30%. They are expected to have 74% of cloud workloads by 2020 and are most highly deployed global cloud service.
Compared with cybersecurity peers Check Point Technologies (CHKP), Cisco, Fortinet (FTNT), and FireEye, Palo Alto offers the most comprehensive suite of offerings in the cybersecurity space. But like other cybersecurity companies, PANW's stock volatility poses a concern.