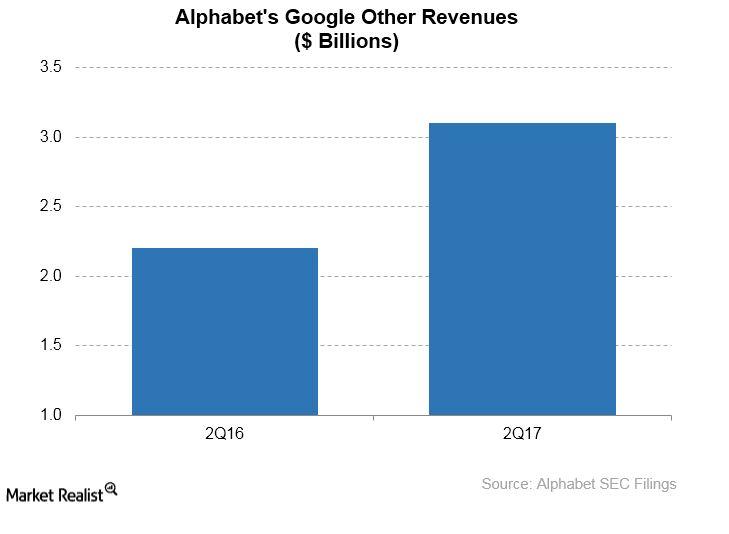 How Alphabet Is Tackling Its Cloud Competition
Snap is a Google cloud customer
Alphabet (GOOGL) is working to catch up to Amazon (AMZN) and Microsoft (MSFT) in the cloud vendor market in terms of market share. According to Synergy Research Group, Amazon's cloud unit, Amazon Web Services (or AWS) holds a commanding lead in the cloud, controlling more than a third of the global market.
Google, Alphabet's operating unit that manages cloud computing, noted that it is only a matter of time before it overtakes AWS to become the world's largest cloud vendor. In addition to Amazon and Microsoft, Google is also facing off with Oracle (ORCL) and IBM (IBM) in the battle for the control of cloud computing market. Google counts Snap (SNAP) among its cloud customers.
Article continues below advertisement
Article continues below advertisement
Leveraging AI to gain mileage in cloud market
To gain market share, Google has discussed focusing its cloud competition on delivering high-quality service rather than trying to undercut the competition through aggressive service pricing. As a result, Google has been investing in the development of technologies such as artificial intelligence (or AI) and machine learning to enhance its cloud business stand out.
As a result, Alphabet reported that its R&D (research and development) budget increased to $4.2 billion in 2Q17 from $3.9 billion in 1Q17 and $3.4 billion in 2Q16.
Cloud segment revenue up 42%
Alphabet doesn't break out its cloud revenues, but the segment under which it reports cloud sales, Google Other Revenue segment, registered 42% growth to post revenues of $3.1 billion as shown in the chart above. This growth was exceeded the company average of 21%.