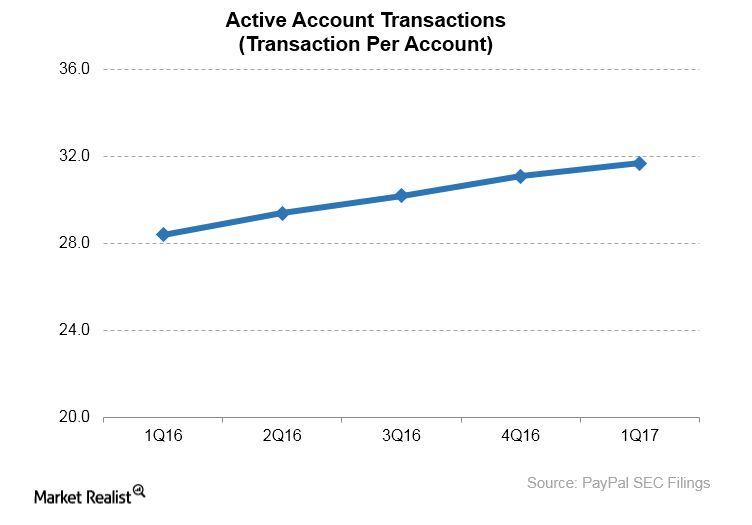 Understanding PayPal's Choice Transition
Fixing consumer confusion
Over the last year, PayPal (PYPL) has worked to adjust its business approach in a number of ways, including what the company refers to as the transition to choice. For PayPal, choice is shorthand for giving consumers more freedom over how they can pay via PayPal's platform.
Payment options were previously limited for PayPal consumers, which created confusion. For example, some consumers didn't know whether a payment would be drawn from their balance, come out of their checking account, or be charged against their credit card.
Article continues below advertisement
Why the choice transition was necessary
The frustration that resulted from this confusion caused customer retention headaches for PayPal, as noted by the company's management during two industry conferences.
During the Sanford C. Bernstein Strategic Decision Conference, Daniel Schulman, PayPal's CEO, explained why the choice transition was necessary. He outlined the benefits that PayPal is seeing as a result of making the move.
According to Schulman, a company with a long-term profitability outlook cannot force its business model on customers. Doing that may yield short-term profits, but the move could hurt the company's long-term prospects. He added that to secure its future, PayPal had to become a true consumer champion, resulting in the choice transition.
Benefits of choice
Schulman noted that choice is yielding robust benefits for PayPal and pointed to the company's strong performance in 1Q17. Among other benefits, choice has helped PayPal reduce consumer churn. PayPal reported that its payment transaction per active account increased 12.0% year-over-year in 1Q17, as shown in the chart above.
As part of the choice transition, PayPal inked strategic partnerships with card networks and issuers such as Wells Fargo (WFC), HSBC Holdings (HSBC), Visa (V), and Mastercard (MA). Some of these partners are advertising PayPal to their customers.