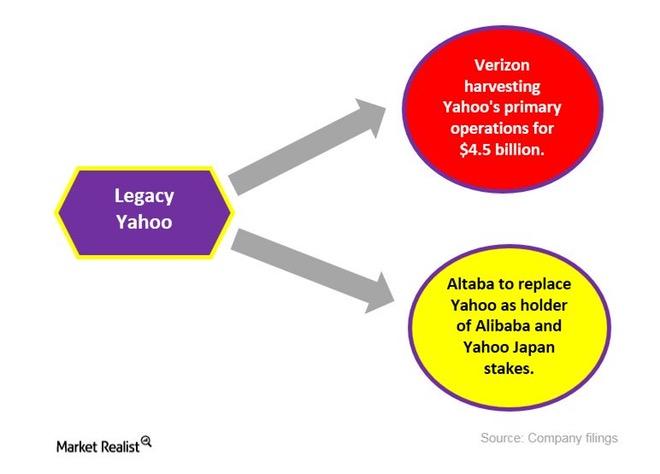 Verizon Aims Higher with Yahoo Acquisition
Verizon finally takes over Yahoo's core assets
After 11 long months of uncertainty, two data breaches, and many negotiations, Verizon (VZ) completed its $4.5 billion acquisition of Yahoo's core Internet assets on June 13, 2017. Yahoo assets will be combined with AOL, which was acquired by Verizon for $4.4 billion in 2015, to create a new online media and advertising subsidiary named Oath.
Yahoo, one of the few visionaries in search engines, was outsmarted by Google. Yahoo was faced with many challenges to regain its lost glory. Its attempts backfired, which eventually resulted in its sale. The deal ended the independent identity of Yahoo.
Article continues below advertisement
Verizon optimistic about digital media
Verizon found a good ally in Yahoo, backed by AOL, for augmenting its revenue visibility. Oath is hoped to generate approximately $10 billion to $20 billion in annual revenue by 2020, as Verizon foresees the Yahoo acquisition as part of its campaign to strengthen its position in the digital media and advertising sector. With fierce competition heating up in traditional US wireless business, Verizon looks forward to being a key digital advertising player, like industry leaders Facebook (FB) and Alphabet (GOOGL). Yahoo plans to reduce the size of its board of directors, along with rebranding itself as Altaba after the Verizon deal.