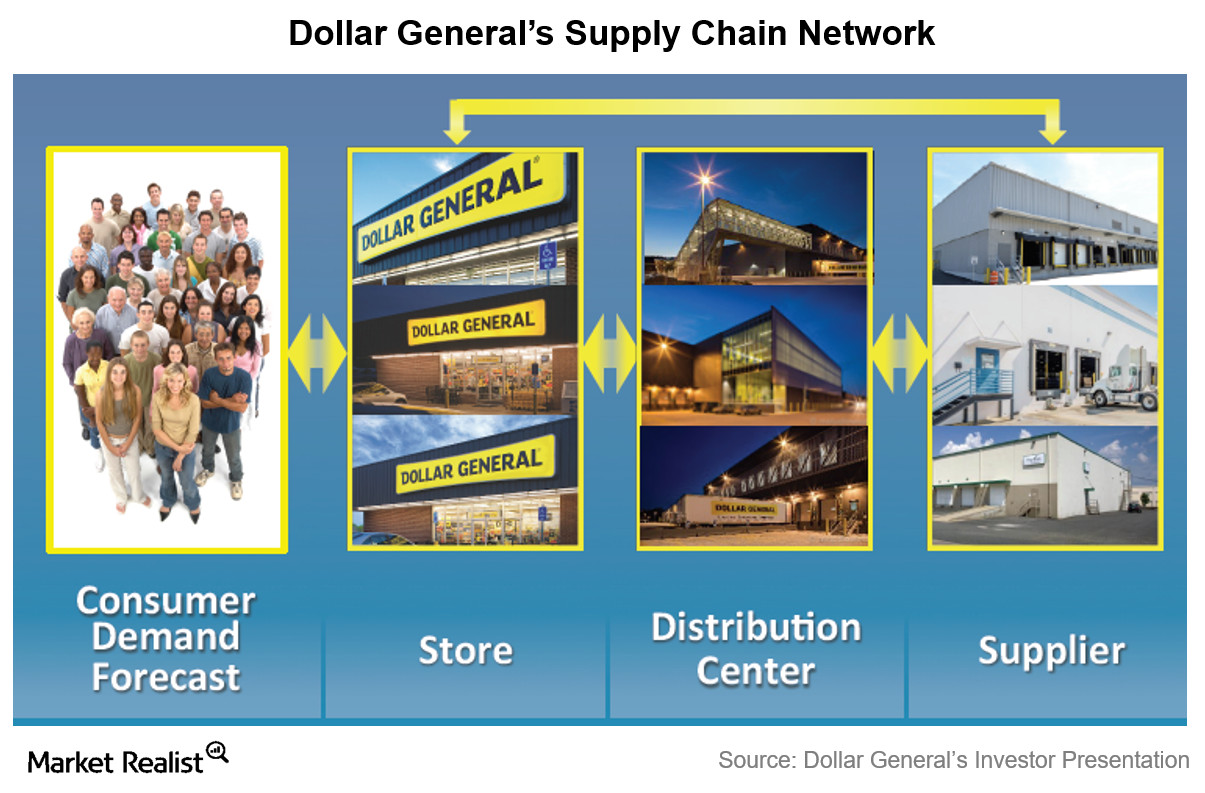 Dollar General's Supply Chain and Distribution Model
Why is an efficient supply chain necessary for Dollar General?
Dollar General (DG) must maintain an efficient supply chain in order to juggle hundreds of products in over 13,000 stores in 44 states across the United States.
Efficient supply chain management is essential for proper functioning of any company's day-to-day operations. A good distribution network maintains the freshness of its products, reduces waste, and lowers costs. The two together enhance the ability of a value-oriented retailer like Dollar General to maintain low prices.
Article continues below advertisement
A look at the supply chain
For a smooth supply chain, Dollar General maintains direct relationships with its suppliers. While the company offers a variety of product types, each product type has a limited number of options, which gives the retailer a negotiating advantage with its suppliers.
The company does not depend on a single large supplier for its products. The top two suppliers accounted for only ~16% of the company's 2016 purchases.
Distribution and transportation
Dollar General currently has a strong network of 14 distribution centers located strategically across its geographic footprints. The company is working on two more distribution centers located in Georgia and New York, which will become operational by end-2017 and mid-2018, respectively.
Dollar General also leases temporary warehouses to support its distribution needs. The company uses third-party trucking companies to get its products delivered from the warehouses to its stores.
Investors looking for exposure to Dollar General through ETFs can consider the SPDR S&P Retail ETF (XRT), which invests 1.2% of its total holdings in the company.
Read the next part of this series to learn about the company's financial performance.