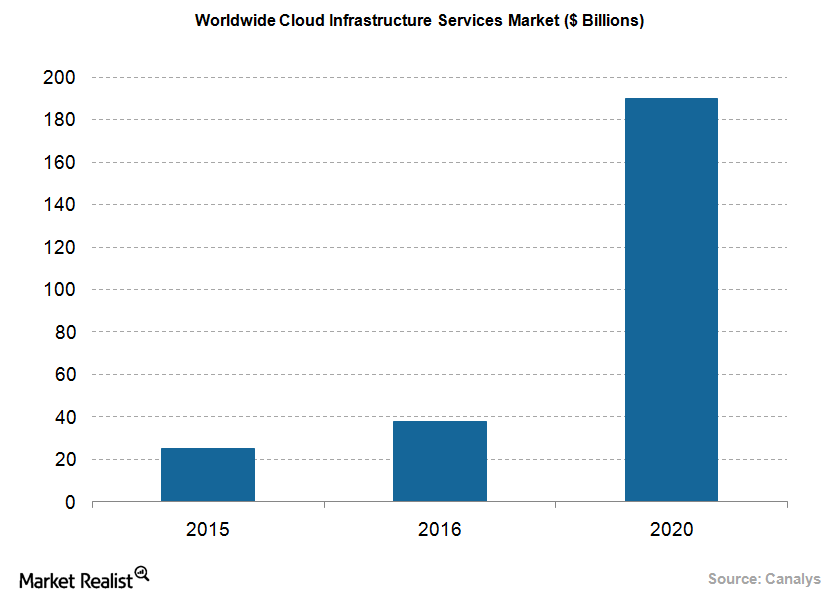 What's Amazon's Gobal AWS Strategy Now?
Fast growth in Amazon's cloud business
Amazon.com's (AMZN) AWS (Amazon Web Services) is a fast-growing business for the company that saw its revenues rise by 55% YoY (year-over-year) to over $3.2 billion in 3Q16. This growth was faster than the overall cloud market growth, as estimated by the research firm Synergy Research Group.
According to the same Synergy Research report, the cloud market is growing at 25% rate annually and is currently estimated to be $148-billion market.
Article continues below advertisement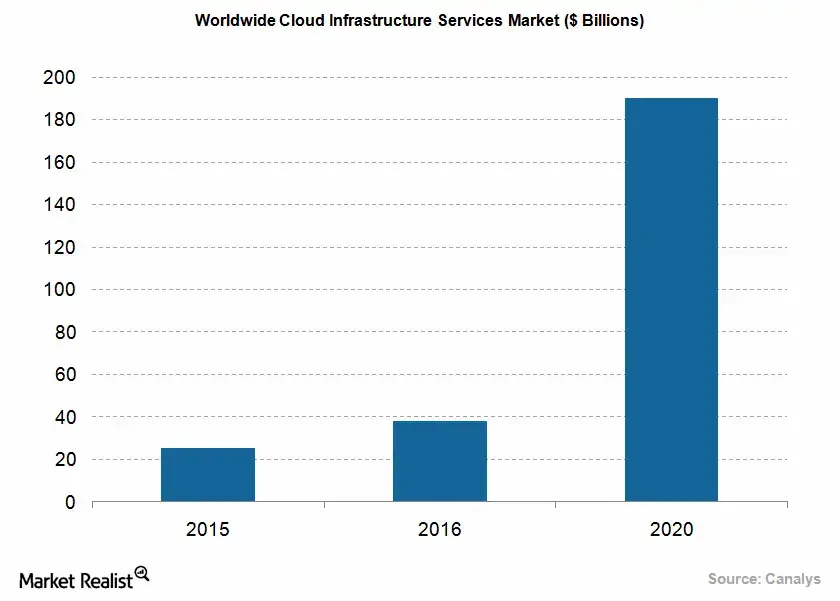 The report also mentioned that Amazon and Microsoft (MSFT) are showing the fastest growth in the IaaS (infrastructure-as-a-service) and PaaS (platform-as-a-service) market, while IBM (IBM) and Rackspace are the fast-growing players in Hosted Private Cloud market. Salesforce (CRM) and Cisco (CSCO) are the other fast-growing players in the overall cloud market.
Article continues below advertisement
Expand the AWS footprint
A few weeks ago, Amazon announced the opening of data centers in the UK and Canada. This means that AWS is now present in 16 regions with 42 availability zones. Amazon is also expected to launch AWS data centers in France and China in the near future.
Amazon also recently partnered with Salesforce, and AWS will become Salesforce's new public cloud infrastructure provider. Canada will become the first region for Salesforce's customers to use its services on AWS.
These developments show that Amazon is eager to expand its AWS footprint internationally—and that the company clearly wants to leverage its fast-growing cloud infrastructure services. According to a report from Canalys (and as the chart above shows), the overall cloud infrastructure services market could grow from $25.1 billion in 2015 to $37.8 billion in 2016.
By 2020, the cloud infrastructure services market is expected to reach $190 billion.