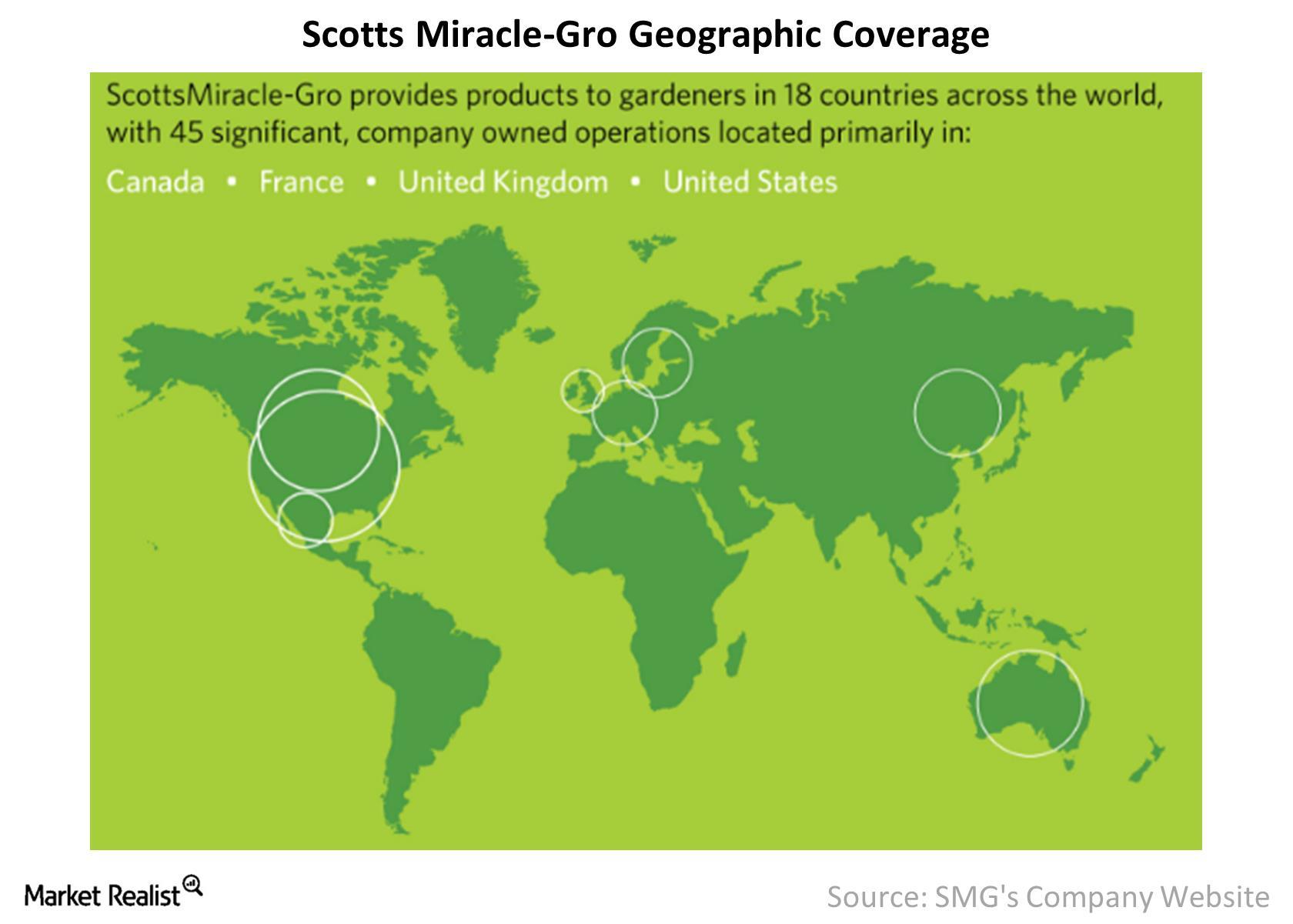 How Far Is Scotts Miracle-Gro's Market Reach?
Beginnings in the United States
The Scotts Miracle-Gro Company (SMG) began in the United States and initially focused on reaching out to customers within the country. Today, the company operates in 18 countries and has a market capitalization of $5.8 billion. Scotts Miracle-Gro is present in the United States, Europe, Canada, and the Asia-Pacific region.
Article continues below advertisement
The US market
Within the United States (PAGG), the company is among the top players in the consumer garden and lawn market. However, you'll also find competing products from companies such as Central Garden & Pet (CENT), Spectrum Brands (SPB), Advanced Nutrients, Bayer AG, FoxFarm, Reckitt Benckiser, Kellogg Garden Products, and Seaboard (SEB), to name a few. Apart from these big names, the company faces competition from small and regional companies in the United States.
The international market
In international markets, especially in Europe, Canada, and Australia, the company competes with Compo AcquiCo SARL, Westland Horticulture, Yates, Neudorff, and Premier Tech. In it recent 10-K, the company stated that it faces competition from local companies and private label brands in these countries as well. Scotts's European countries include France, Germany, Austria, the Netherlands, Belgium, and Luxembourg.
By operating in these international regions, Scotts Miracle-Gro faces currency risks. Additionally, the company is exposed to inflation, regulatory compliance, weak intellectual property rights, and US laws that may restrict business in other countries, which we'll discuss in further detail later.
What does Scotts Miracle-Gro sell in these markets? Read on to learn more.