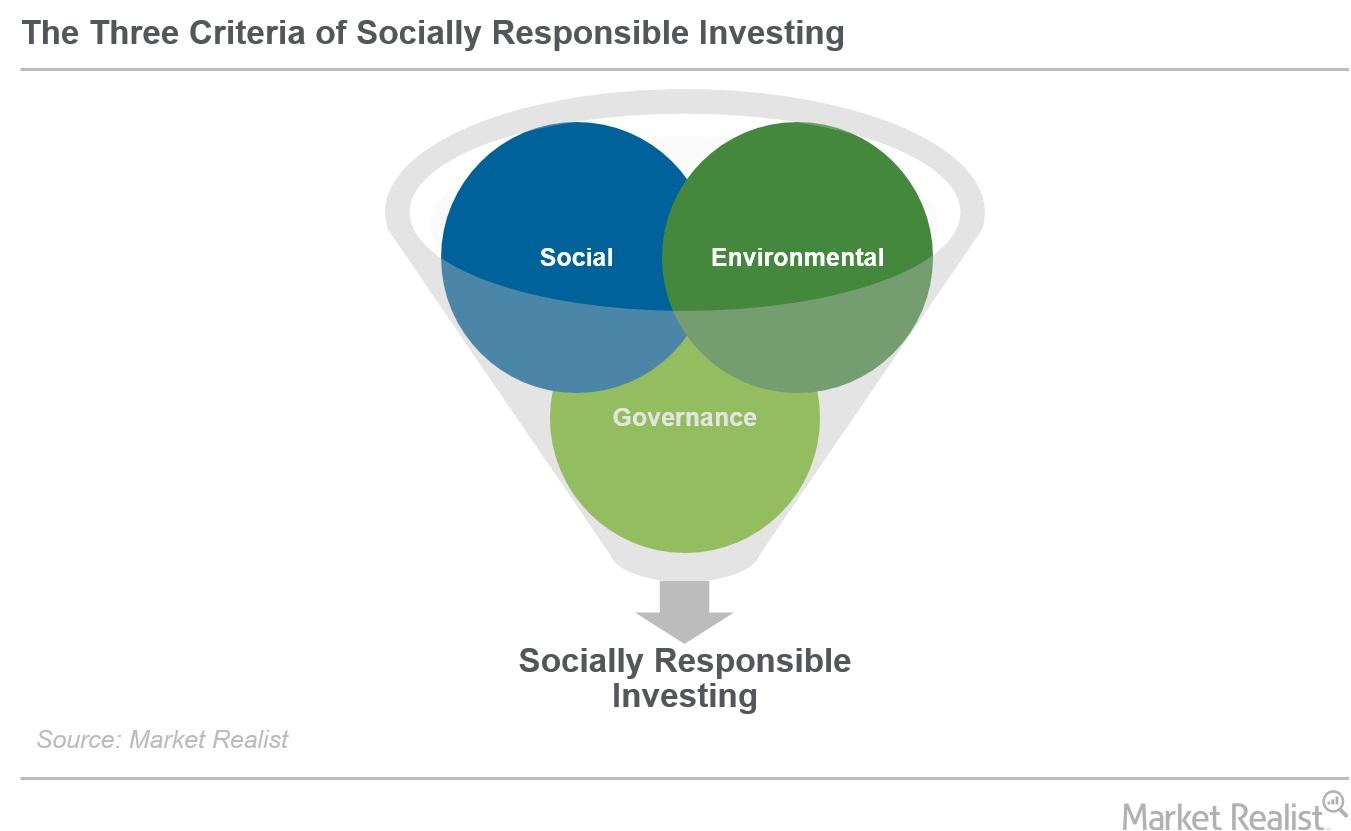 The Lowdown on Socially Responsible Investing
What is socially responsible investing?
The idea behind investing is simple: We work hard to make money, so our already made money should work as hard as we do to bring us more bang for our buck, so to speak. Socially responsible investing, or any other such phenomenon, seems counterintuitive to the concept of investing, whose primary motive is to generate a profit.
Socially responsible investing is known by several terms, including sustainable investing, green investing, and ethical investing. Certain ETFs (KLD) (KRMA) (WIL) and mutual funds (NBSRX) (PAXWX) invest on this theme.
Article continues below advertisement
The need for socially responsible investing
Put simply, socially responsible investing is the practice of making money by investing in companies that are doing good things on the side. This concept has been around for awhile, but it has gained traction mostly in this century. The US SIF, the Forum for Sustainable and Responsible Investment, describes itself as "the leading voice advancing sustainable, responsible, and impact investing across all asset classes." It aims to "rapidly shift investment practices towards sustainability, focusing on long-term investment and the generation of positive social and environmental impacts."
The forum publishes a biennial Report on Sustainable and Responsible Investing Trends in the United States. The 2014 edition, the latest available, shows that at the end of 2013, $6.6 trillion or more was invested according to SRI strategies.
This type of investing (SHE) (EQLT) incorporates three factors into investment decision-making: environmental, social, and governance, colloquially known as ESG criteria.
These factors are incorporated into socially responsible investing as well as responsible investment. Let's take a look at the difference between the two in the next article.