Why Star Power and Sponsorships Are Key for Nike
Endorsement deals and sponsorships have been key for Nike since the beginning.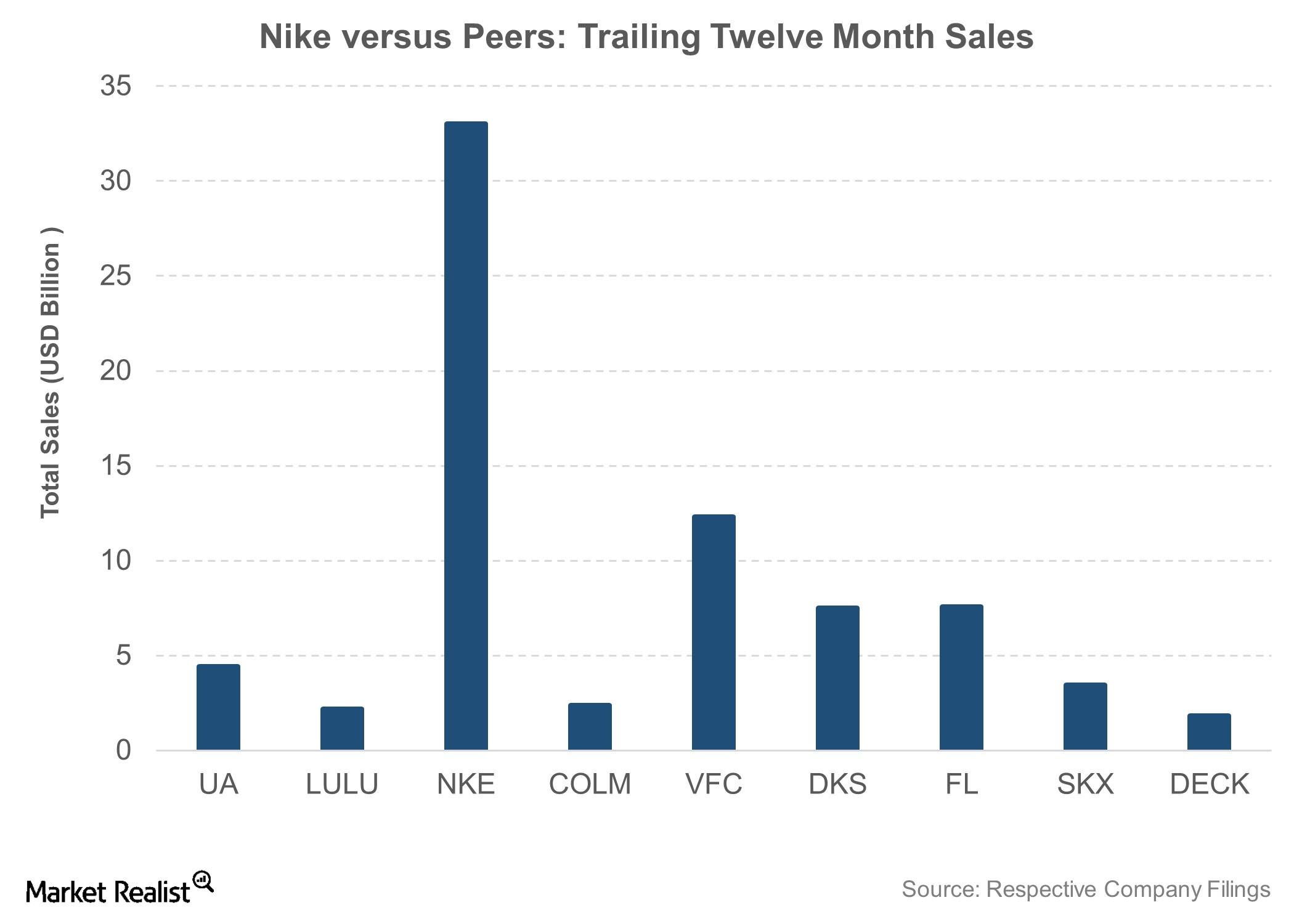 The importance of star power for Nike
Nike (NKE) is the largest athletic footwear and apparel company in the world. Endorsement deals and sponsorships have been key for Nike since the beginning. The company signed a deal with basketball star Michael Jordan way back in 1984 and released its first Air Jorden sneakers in 1985.
Air Jorden did a business of over $130 million in year one. Currently, the brand clocks in around $2 billion in annual revenues. NKE targets pushing Air Jorden sales to $4.5 billion by 2020, which would be around 9% of its 2020 sales target.
Article continues below advertisement
Article continues below advertisement
Celebrity endorsements add brand strength and increase visibility
NKE spends millions of dollars each year on sponsorships. The company currently has stars like Kevin Durant, Dreman Green, Kyrie Irving, and Kobe under its camp. Nike reportedly signed a lifetime deal with the NBA's LeBron James for around $1 billion in May this year. In fact, around three-fourths of NBA (National Basketball Association) players sign a deal with Nike.
Nike versus Under Armour in sponsorship deals
NKE, which dominates the US basketball footwear market with a market share of more than 90%, has been facing fierce competition from Under Armour (UA).
Stephen Curry, who was previously Nike's ambassador, signed a deal with Under Armour in 2013. Under Armour's Stephen Curry series has been a massive success and has recorded sales higher than any of Nike's signature shoe sales except for Air Jordan. The two Curry launches have become the biggest threat to Nike's basketball dominance. Under Armour is now preparing to launch the Curry 3 series, following the success of the previous launches.
Under Amour also has Tom Brady, Jordan Spieth, MVP Bryce Harper, Andy Murray, Michael Phelps, and Natasha Hastings as its ambassadors.
Competitors Lululemon Athletica (LULU) and Columbia Sportswear (COLM) have yet to venture into the sponsorship territory.
ETF investors seeking to add exposure to Nike and Under Armour can consider the SPDR Consumer Discretionary Select Sector ETF (XLY), which invests 3.1% and 0.30% of its portfolio in the companies.