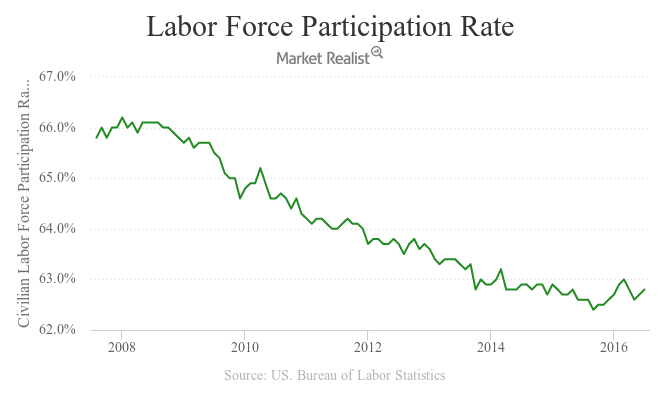 Why Janus Thinks Ignoring Inflation Is a Mistake
<p>In this series, we'll look at the Janus Asset Allocation team's views on inflation, policy measures, and asset allocation (ITOT) (NEAR), given its assertion that inflation pressures are building.</p>
A near-term risk
The Janus Asset Allocation team's model suggests that inflation may be lurking beneath the surface and is not catching the attention it deserves. In a note titled "Is Inflation Bubbling Below the Surface?" published in August, the Janus team said that "the prospect of an acceleration in inflation has been largely absent from the conversation." The Janus team cited inflation as a short-term risk to the US economy. The note stated that not acknowledging inflation as a risk was a "mistake."
Article continues below advertisement
Article continues below advertisement
We tend to agree with the Janus team's view that inflation hasn't been in the limelight as of late. The only time any sort of discussion comes up about inflation is when there's a monetary policy release or speech around the corner. But even in these statements, among domestic economic indicators, consumer spending and job market metrics have taken precedence over inflation.
[marketrealist-chart id=1547900]
The focus is on jobs
In its most recent monetary policy statement released on July 27, the Federal Reserve stated, "Inflation has continued to run below the Committee's 2 percent longer-run objective, partly reflecting earlier declines in energy prices and prices of non-energy imports." Except for a few tweaks, this statement has remained mostly unchanged for some time. On the other hand, it had this to say about the job market: "Job gains were strong in June following weak growth in May. On balance, payrolls and other labor market indicators point to some increase in labor utilization in recent months."
This difference in tone is because the job market, in terms of monthly job additions, had remained on solid ground for quite some time, before springing a surprise in April and an outright shock in May. Mining had been in disarray for quite some time (AA) (NUE) (STLD). However, the May report showed a much wider spread slowdown in hiring. This led to worries about deferment of the next rate hike, even beyond this year, and coupled with Brexit (EWU) (FEZ), it was a chief cause of worry for policymakers.
In this series, we'll look at the Janus team's views on inflation, policy measures, and asset allocation (ITOT) (NEAR), given its assertion that inflation pressures are building.