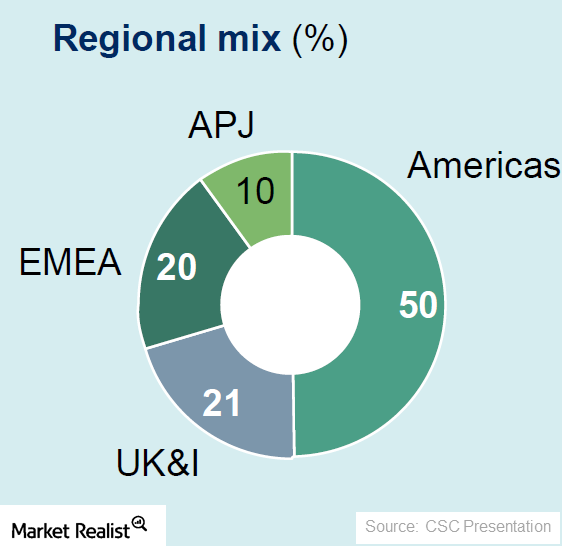 How Will the HPE-CSC Merger Benefit the Companies' Stakeholders?
Clients and employees
The merger of Computer Science Corporation (CSC) and Hewlett-Packard Enterprise's (HPE) Enterprise Services business is expected to expand its customers' access to digital innovation. According to CSC, enterprises will also be provided with leading-edge industry knowledge and next-generation offerings.
Employees are expected to have access to greater career opportunities due to a broader group of clients and services. This merger should also enhance the firms' brand recognition, leading to a greater ability to attract top talent.
Article continues below advertisement
Article continues below advertisement
Investors and partners
Investors are expected to benefit from this merger as the combined entity could achieve and sustain market leadership driven by the scale, innovation, and financial strength of the two firms. As seen in the previous part of this series, cost synergies are expected to cross $1 billion in the first year.
According to CSC, this merger should create a strong sales–GTM (go-to-market) channel. The combined entity should also attract new potential partners and help to create new business and client opportunities.
Diversified revenue base
As shown in the above chart, 50% of the total revenues from the merged entity could be generated from the Americas, while 21% of the revenues should come from the United Kingdom (EWU). Europe (FEP), the Middle East, and Africa should account for 20% of the total revenue. The Asia-Pacific region and Japan are expected to account for 10% of total revenues.
HPE accounts for 0.8% of the Technology Select Sector SPDR ETF (XLK). The other top holdings of this ETF include Apple (AAPL) (12.9%), Microsoft (MSFT) (9.8%), and Facebook (FB) (6.7%).