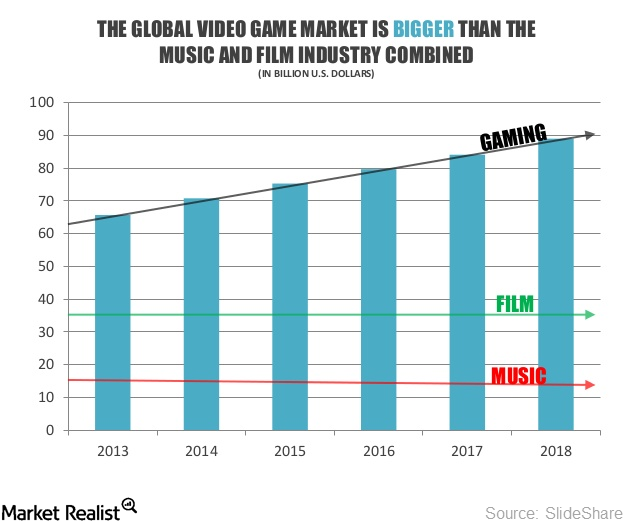 The History of the Gaming Industry
How did it all start?
In 1940, American nuclear physicist Edward Condon designed a computer that allowed people to play the first game, called Nim. Thousands played this game, although the computer won more than 90% of the time.
A decade later, Claude Shannon wrote the first programming guidelines for a chess-playing computer. In the 1960s, the US Department of Defense created a war game known as STAGE. The idea that video games could be played on a television set was conceived by engineer Ralph Baer. Baer completed two TV games in the 1960s. Later in the decade, Computer Space became the first video arcade game to be released.
Article continues below advertisement
Article continues below advertisement
Console introduction and technological advances
The world was introduced to the video game console in the 1970s. The evolution of the gaming console was rapid and a few years after their introduction, consoles utilized microprocessors as well as programmable ROM cartridge–based games. This allowed players to change games just by switching cartridges. Leading gaming company Activision (ATVI) was founded in 1979.
The gaming industry continued its evolution in the 1980s with improved video game graphics. Electronic Arts (EA) was founded in 1982. The 1980s saw the introduction of 3D games as well as the release of Japan's (EWJ) Nintendo Entertainment System.
In the 1990s, Sony (SNE) introduced the PlayStation system, which has been considered to be the most popular console with 20 million units sold. In the last decade, Sony's popularity has continued to rise. Microsoft (MSFT) and Nintendo also released their own next-generation consoles.
This series will look at the various trends and highlights that impact the gaming sector.