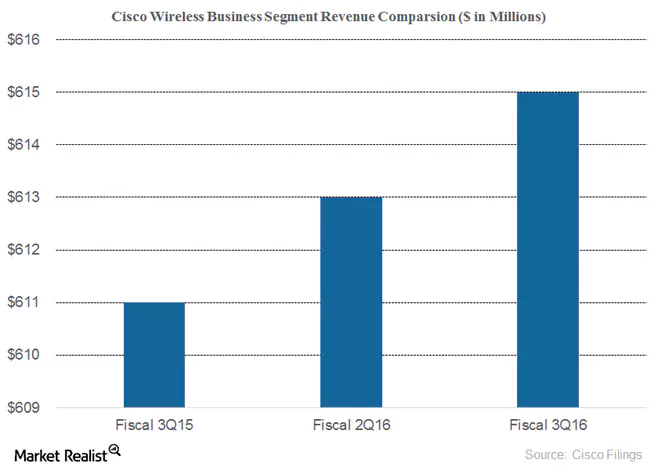 How Did Acquiring Meraki Benefit Cisco in Wireless Networking Space?
Meraki announces foray into cloud communications
Last month, Meraki announced that it planned to enter the cloud communications market. The company notes that its first phone, the MC74, is a cloud-managed desk phone that has a list price of $599.
"We're extremely excited about entering this market with our first cloud-managed voice platform," Todd Nightingale, senior vice president and general manager of Cisco Meraki, wrote in a blog post. "This completes our transition from Cloud-Managed Wireless through Cloud-Managed Networking to Cloud-Managed IT."
According to tech correspondent Stephen Lawson, "The MC74…can be managed on the same dashboard Meraki provides for its switches, Wi-Fi access points, security devices, and other infrastructure."
This platform allows customers to forge voice calling with data networks. Since Cisco acquired Meraki, the latter's client base has grown exponentially from 15,000 to 120,000.
Article continues below advertisement
Article continues below advertisement
Meraki helps Cisco's Wireless segment grow
Cisco's (CSCO) wireless business caters to the ever-growing demand for Wi-Fi networks. The rapid growth of wireless devices such as PCs, smartphones, and tablets have enabled the increasing demand of Wi-Fi networks at work and at home. This increase is also reflected in Cisco's Wireless segment financials.
Cisco's revenues from its Wireless segment touched $615 million in the last reported quarter (fiscal 3Q16), driven by strong double-digit growth in its cloud-based Meraki platform. These revenues were partially offset by declines in Cisco's controller and access point businesses.
In fiscal 3Q15, revenues rose by 18% YoY (year-over-year) for Cisco, which it credited to Meraki. In fiscal 3Q15, Cisco stated that its cloud networking business in Meraki grew at year-over-year rate of 100%, with an annualized revenue run rate of $400 million.
Cisco acquired Meraki in November 2012 for $1.2 billion. Meraki's technology provides a means to control Wi-Fi networks through the cloud.
Cisco accounts for 4.3% of the First Trust ISE Cloud Computing ETF (SKYY). The other top holdings of this ETF include Facebook (FB) at 4.4%, Oracle (ORCL) at 4.3%, and F5 (FFIV) at 4.2%.