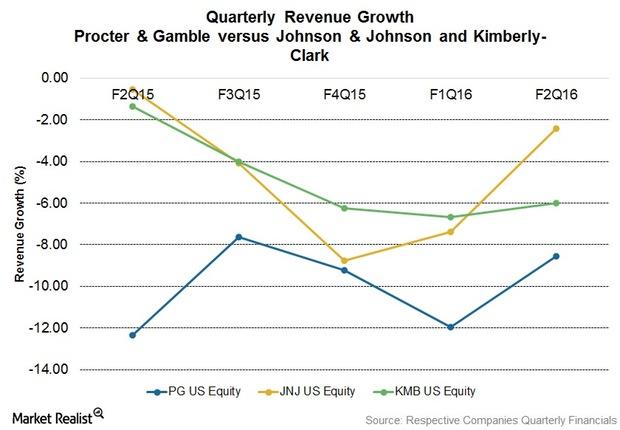 Why P&G Transferred Its Duracell Business to Berkshire Hathaway
P&G completed its Duracell transfer to Berkshire Hathaway
On February 29, 2016, Procter & Gamble (PG) announced the completion of the transfer of its Duracell business to Berkshire Hathaway (BRK-B). The split transaction involved P&G contributing approximately $1.8 billion in cash to Duracell Company in a pre-transaction recapitalization in exchange for Berkshire Hathaway's 52 million shares of P&G stock.
The deal with Berkshire Hathaway was announced in November 2014. Duracell was acquired by P&G in 2005 as part of the acquisition of the Gillette Company. Duracell is a strong global business with a great future ahead of it as part of Berkshire Hathaway, according to comments by P&G's CEO, David Taylor.
Article continues below advertisement
Reshaping its portfolio
As discussed earlier, P&G is focusing on only ten profitable product categories. These ten product categories have historically grown faster with higher margins than the rest of the company, as per comments by CFO Jon Moeller.
P&G's sale of Hipoglós brand to Johnson & Johnson Consumer (JNJ) and beauty brand merger with Coty (COTY) will also help P&G in its strategic portfolio reshaping. To learn more about P&G's beauty segment divestment to Coty, read Coty Buys 43 Procter & Gamble Brands: What Investors Should Know.
Fiscal 2Q16 earnings highlights
P&G's reported adjusted earnings per share (or EPS) fell 1.4% while core adjusted earnings per share increased 9% to $1.04 per share in 2Q16. Revenue was down 8.5% to $16.9 billion. However, P&G's margins improved in 2Q16. The gross margin and operating margin increased to ~50% and 22.8%, respectively, in 2Q16. The margins benefited from productivity savings.
To learn more about P&G's 2Q16 results, please read P&G's Stock Rose on Better-Than-Expected Fiscal 2Q16 Earnings.
P&G makes up 1.3%[1. Updated on January 27, 2016] of the PowerShares FTSE RAFI US 1000 Portfolio ETF (PRF).