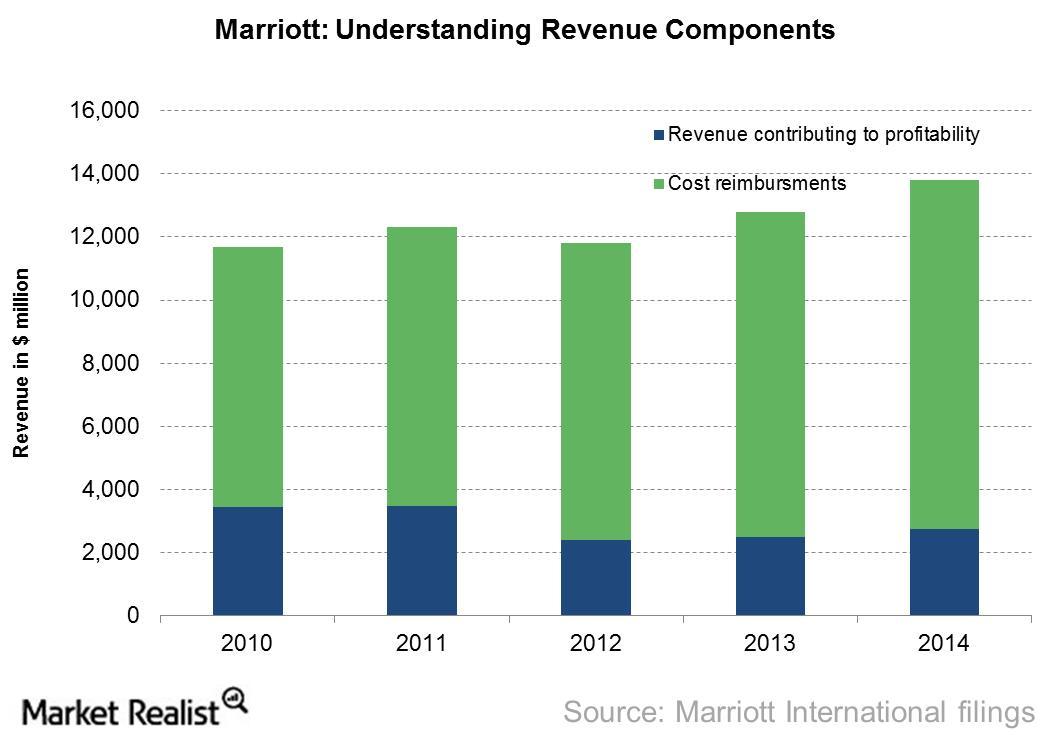 Understanding Cost Reimbursements as a Key Part of Marriott International's Revenues
Introducing cost reimbursements
Cost reimbursements are one of the major components of Marriott's revenues. They consist mostly of the salaries paid to employees working in Marriott International's (MAR) managed hotels. Under the management model, Marriott runs the day-to-day operations of hotels in return for a fee, which is the percentage of total generated by the hotel and an incentive fee. To run its operations, Marriott hires the workers.
Article continues below advertisement
Marriott International's cost reimbursements
Although Marriott is technically the employer of these workers who run the day-to-day operations under the managed model, their salaries are reimbursed by the hotel owners and are shown as part of Marriott's revenue and as part of operation expenses. This understates the company's accounting profitability.
Cost reimbursements contribute about 80% of the total revenue declared by Marriott, compared to 35%–40% for its peers such as Hyatt Hotels Corporation (H), Starwood Hotels & Resorts Worldwide (HOT), and Hilton Worldwide Holdings (HLT). This is due to the larger percentage of hotels that Marriott has under its management model than its peers have. Investors can gain exposure to these companies by investing in the Consumer Discretionary Select Sector SPDR Fund (XLY).
Marriott's other revenue components
A company's base management and incentive fee is a fee calculated as a percentage of hotel revenue for managing hotel properties owned by third parties. The incentive fee is based on the percentage of operating income.
By contrast, franchise fees include initial application fees and continuing royalties for the use of Marriott's brand names. Marriott charges about 4%–6% of room revenues and 2%–3% of food and beverage revenues in full-service hotels as royalty fees. Owned and leased hotels include revenues from room sales and guest services provided for Marriot's owned and leased properties when they are occupied.
Continue to the next part for a further discussion of the value of Marriott International's franchise model.