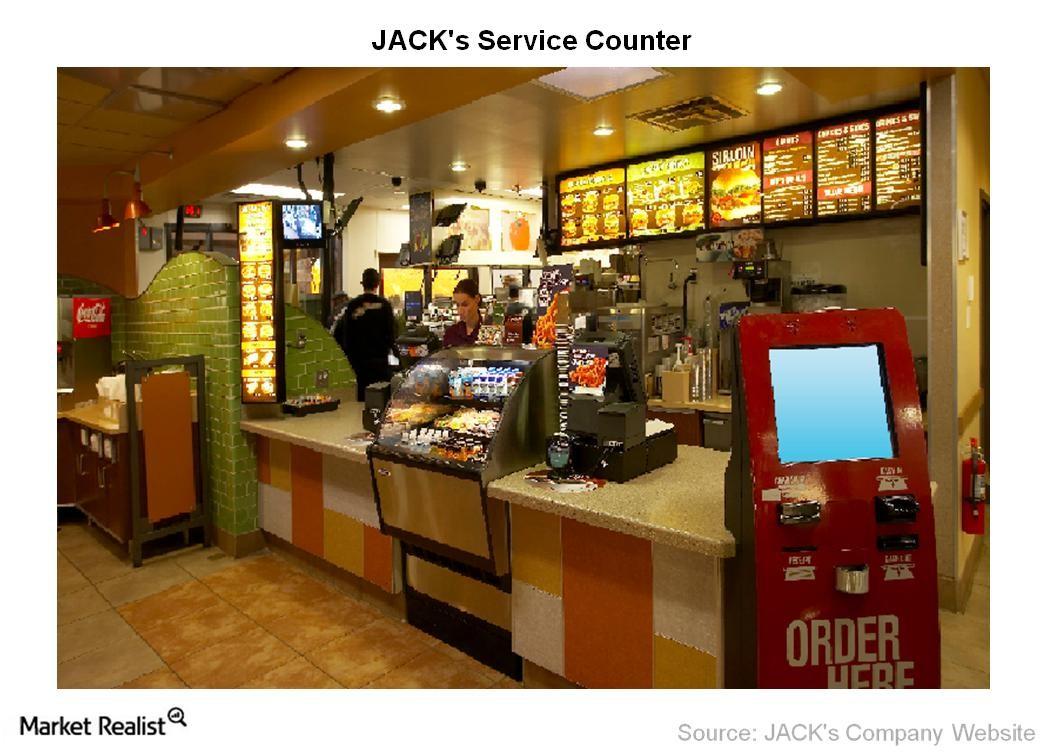 Jack in the Box: Improving Efficiency through Technology
Jack in the Box's innovation
To speed up service, Jack in the Box (JACK) used a two-way intercom when it opened its first restaurant in 1951. Since then, the company has used technological advancements to improve operational efficiency and customer satisfaction.
Article continues below advertisement
Centralized support system
The company has developed a service support center with centralized accounting, payroll, human resource, communication, and network infrastructure systems for both Jack in the Box and Qdoba Mexican Eats, which has increased its efficiency. Both company-owned and franchisee-operated restaurants use the Windows-standardized point-of-sale platform. These platforms, equipped to accept credit cards, cash, and gift cards, allow for daily pooling of data related to restaurant sales and inventory.
Usage of other systems to improve productivity
Jack in the Box uses a labor-scheduling matrix, which forecasts sales volume, to assist managers in managing labor hours. The company relies on inventory management systems for the timely delivery of ingredients. To maintain order accuracy and increase the speed of service, the company uses colored order-confirmation screens.
At a time when many service-oriented companies outsource their call centers to cut costs, Jack in the Box not only runs its own guest relations department, but has also placed it under the responsibility of its chief information officer. Customers can call the department to give feedback or lodge complaints about inconveniences they faced at any of Jack in the Box's restaurants. The company claims that this model helps them provide feedback to restaurant operators so that they can respond quickly to service-related issues. The company has also initiated a system of sending text message notifications to restaurant managers about wrongdoings instantly so that corrective steps can be taken immediately.
Apart from this, in 2009, the company launched a marketing toolkit that provides marketing and communication support to franchisees. The company has also rolled out numerous digital marketing initiatives, including a mobile-optimized website targeting tech-savvy customers.
You can gain exposure to the restaurant industry by investing in the Consumer Discretionary Select Sector SPDR ETF (XLY), which has invested 4.8% of its portfolio in McDonald's (MCD), 3.8% in Starbucks (SBUX), and 1.4% in Yum! Brands (YUM).