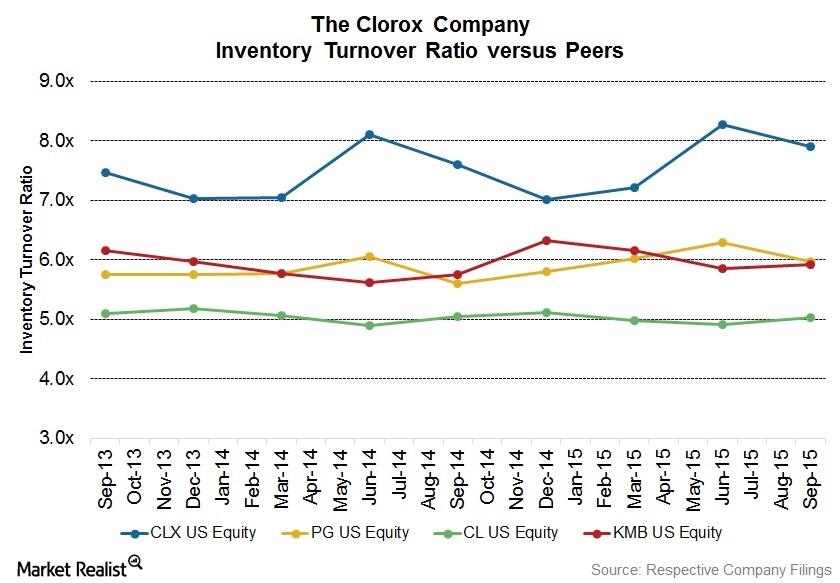 How Is Clorox Improving Product Distribution?
Distribution in the United States
Clorox (CLX) sells or markets its products primarily through mass retail (XRT) outlets, e-commerce channels, wholesale distributors, and medical supply distributors. In the United States, most of the company's products are nationally advertised and sold directly to mass merchandisers; warehouse clubs; and dollar, military, and other types of retail stores. Products sold to grocery stores and grocery wholesalers go directly through sales teams and a network of brokers.
Article continues below advertisement
Outside the United States
Outside the United States, Clorox sells products to the retail trade through subsidiaries, licensees, distributors, and joint venture arrangements with local partners. The company also sells institutional, janitorial, and food service versions of many of its products through distributors. Clorox also sells healthcare products through a direct sales force and medical supply distributors.
The company purchases raw materials (resin, diesel, sodium hypochlorite, corrugated cardboard, and agricultural commodities) from domestic and international suppliers, some of which are sole-source or single-source suppliers.
Inventory turnover ratio
The inventory turnover metric for Clorox for fiscal 1Q16 was a little higher at 7.9x compared to 7.6x in fiscal 1Q15. The increase was primarily due to higher sales and volume growth. Procter & Gamble's (PG) fiscal 1Q16 inventory turnover ratio also increased to ~6.0x compared to 5.7x in fiscal 1Q15. To learn more about P&G's fiscal 1Q16 earnings results, please read Earnings Analysis: Procter & Gamble's Performance in 1Q16.
Other companies such as Colgate-Palmolive (CL) and Kimberly-Clark (KMB) had inventory turnover ratios of 5.0x and 5.9x, respectively, in fiscal 3Q15.[1. Fiscal year end for PG was June 30, 2015. Fiscal year end for CL and KMB is December 31, 2015.]
Online distribution
Clorox aims to reach consumers in time, and thus it focuses on strengthening distribution through various channels. For example, Clorox sells many of its products through online retailers. It sells its Burt's Bees natural personal care products directly to consumers online.
Clorox (CLX) has exposure in the iShares Select Dividend ETF (DVY) with 2.0%[2. updated as of November 19, 2015] of the total weight of the portfolio.