Basics of the transaction
As we saw in the first part of this series, Marriott International (MAR) is buying Starwood Hotels & Resorts (HOT) in a big deal in the lodging and hotel space. The equity value of the transaction is about $12.2 billion and $13.4 billion if you include debt. Shareholders will receive $2.00 in cash and 0.92 shares of MAR for each share of HOT they hold. The transaction is scheduled to close in mid-2016.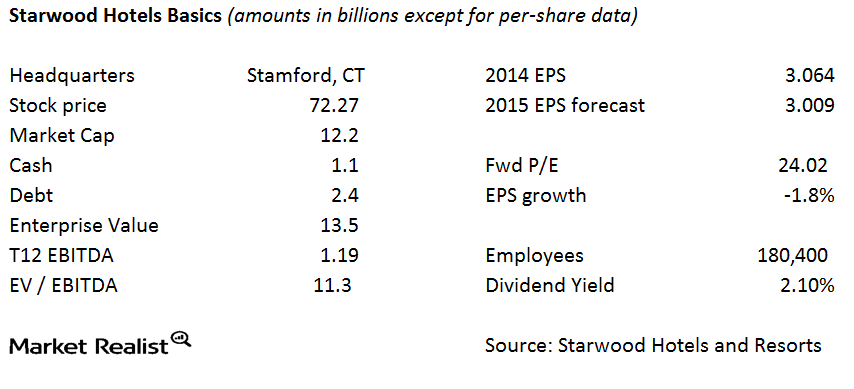 Article continues below advertisement
Conditions precedent
The following conditions need to be satisfied in order for the Starwood-Marriott merger to close:
Starwood shareholder vote
Marriott shareholder votre
The SEC's (Securities and Exchange Commission) approval of the proxy statement
Marriott's filing of a PNR (premerger notification report) to comply with the Hart-Scott-Rodino Antitrust Improvements Act
Any other regulatory approvals
No-shop provision and breakup fees
HOT has a no-shop provision with a "fiduciary out," which means that it cannot talk to other potential purchasers while the transaction is pending. However, the "fiduciary out" does allow HOT to talk to a bidder who makes an unsolicited approach if the Board of Directors believes such talks can lead to a bona fide superior offer.
If HOT accepts a superior bid, it will owe MAR a termination fee of $400 million. If MAR cannot obtain its shareholder vote, it will owe HOT a termination fee of $400 million.
Other merger arbitrage resources
Other important merger spreads include the merger between Cigna Corporation (CI) and Anthem (ANTM), which is set to close at the end of 2016. For a primer on risk arbitrage investing, read Merger Arbitrage Must-Knows: A Key Guide for Investors.
Investors who are interested in trading in the hotel sector can look at the PowerShares Dynamic Leisure and Entertainment Portfolio (PEJ).