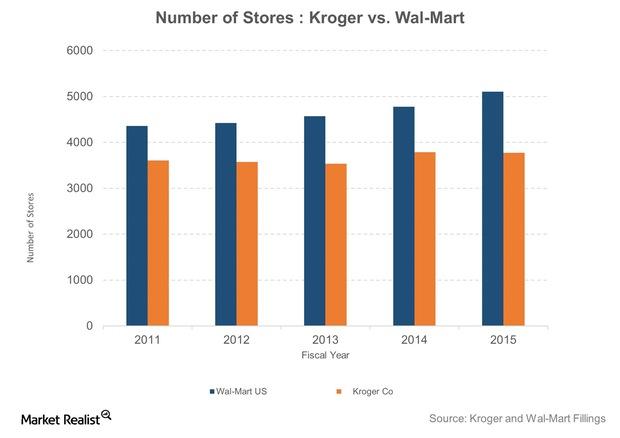 Efficient Supply Chain: Vital to Managing a Vast Store Network
By Sonya Bells

Nov. 5 2015, Updated 3:07 p.m. ET
Revenue
Big retail players like Costco Wholesale Corp. (COST), Walmart Stores Inc. (WMT), and Target Corp. (TGT) have been increasing their food-related revenue. Food accounts for 56% of Walmart's US revenue, 35% of Costco's revenue, and 21% of Target's revenue.
Large store bases allow these companies to enjoy economies of scale in purchasing, supply chain management, and other fixed costs. In fiscal 2015, Kroger operated 3,770 stores, and Walmart had 5,108 stores in the US during the year. Fiscal 2015 ended on January 31, 2015, for both Kroger and Walmart.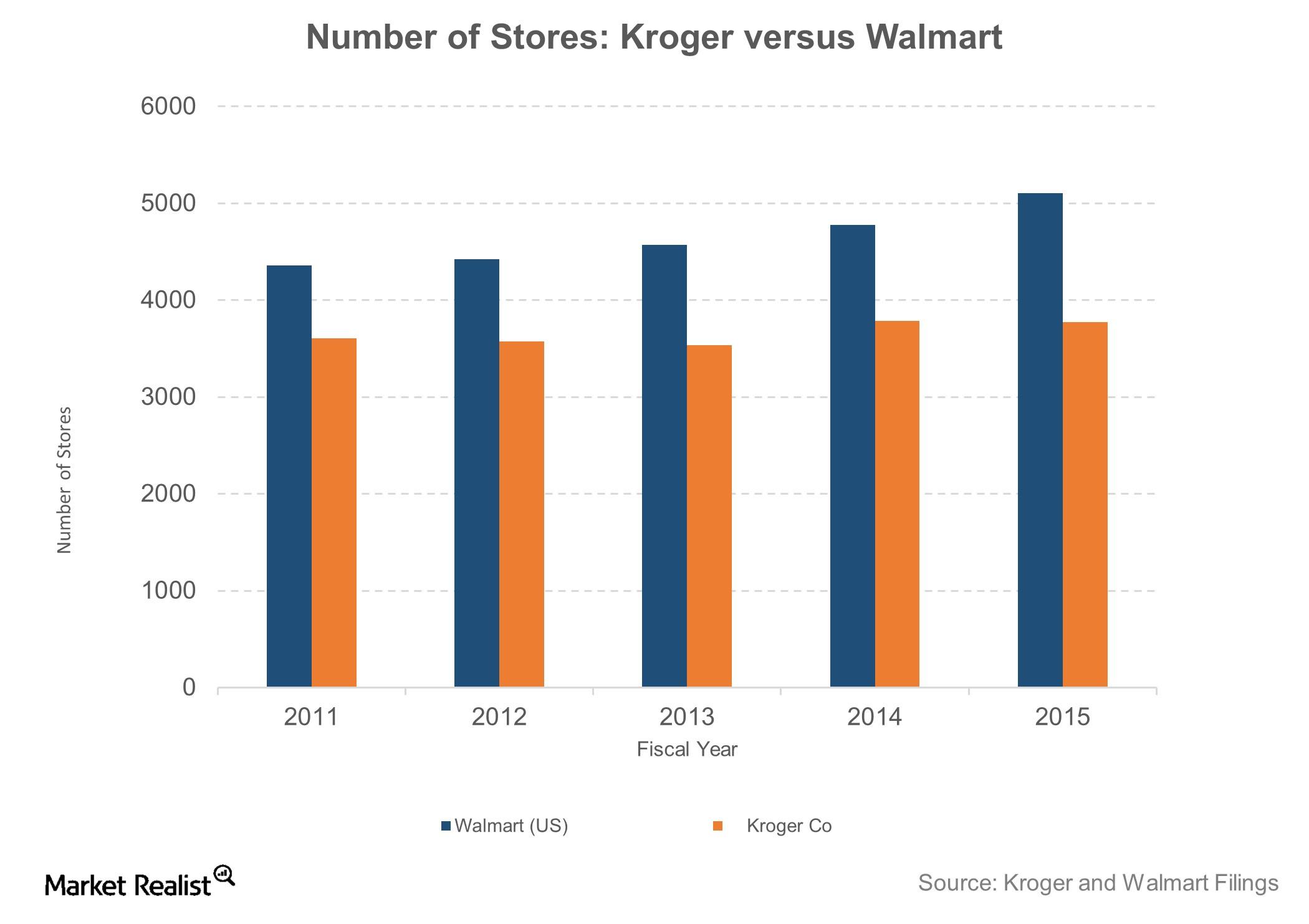 Article continues below advertisement
Supply chain management techniques
Efficient supply chain management is vital for the proper functioning of retailers' day-to-day operations. A good distribution network optimizes product freshness, reduces waste, and lowers costs. This consequently improves a company's ability to offer lower prices to its customers.
To efficiently manage its supply chain, Kroger Co. (KR) employs lean process engineering in which it carefully examines each step of the supply chain, from suppliers to the stores. It also employs several optimization techniques to reduce the capital needed in maintaining and modernizing its network.
A three-tier distribution system
In order to remain efficient and competitive, Kroger has a strong supply chain network of 36 distribution centers across the US, which service its more than 2,600 supermarkets. To have an efficient distribution system among its stores, Kroger utilizes a three-tier system.
The first tier services stores within a 200-mile radius and consists of local dry grocery, perishables, and freezer facilities.
The second tier, which typically services stores within a 350-mile radius, provides slower-turn pharmaceuticals, health and beauty care items, and dry grocery merchandise to the retail stores.
The third tier caters to an even larger geographic area and ships seasonal, promotional, and other general merchandise products from suppliers around the world to Kroger stores.
Article continues below advertisement
Kroger's distribution system is supported by its robust transportation system. The company has a delivery fleet of 2,770 tractors and 10,500 trailers that service its stores with more than 7,200 deliveries daily. The tractors are equipped with the latest technology, providing real-time visibility of store deliveries en route that allows the drivers to be more effective.