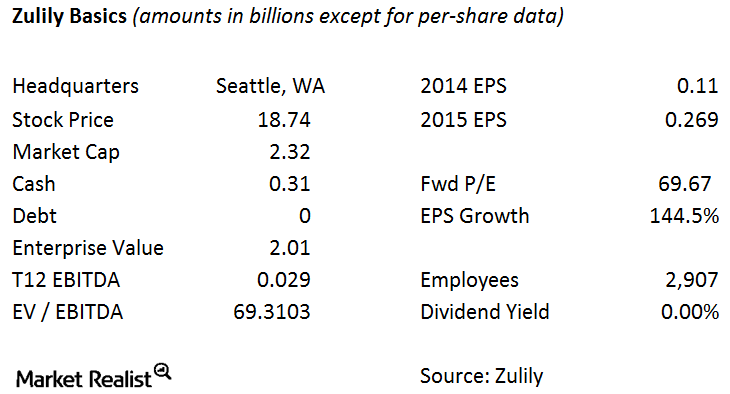 Basics of Zulily
Zulily is a different kind of online retailer
Zulily (ZU) is an online retailer that sells apparel and housewares. Zulily's approach is much different than traditional retailers in that it doesn't have its own brand of apparel and it has relationships with many emerging and boutique designers. Zulily's target market is Millennial women aged 25–45.
Article continues below advertisement
Zulily's retail model
Zulily holds numerous "flash sales," where thousands of items are featured for sale. These sales are announced through morning emails and typically last 72 hours. Zulily can hold a customer's interest because its inventory is continually turned over. It uses proprietary technology to match consumers with vendors. This proprietary technology is a major reason why Liberty Interactive (QVCA) is buying Zulily.
Zulily's merchandise is typically offered at a 50% discount to the suggested retail price, and its customers are extremely loyal. Zulily appeals to women who prefer something different than what is available at the bigger retailers. In fact, many of the items the company sells don't even have bar codes—it is truly limited edition apparel. Its objective is to become the dominant online retail destination for mothers.
Because Zulily is more of an intermediary, it doesn't have to tie up its balance sheet maintaining inventory, which is a big advantage. Zulily has the customer's order and payment before it purchases the item from the vendor.
Article continues below advertisement
Technology
Technology is a major part of Zulily's strategy. The biggest components include the company's e-commerce site, mobile site, the relevancy and personalization algorithms, customer messaging, merchandising, and fulfillment systems.
Merger arbitrage resources