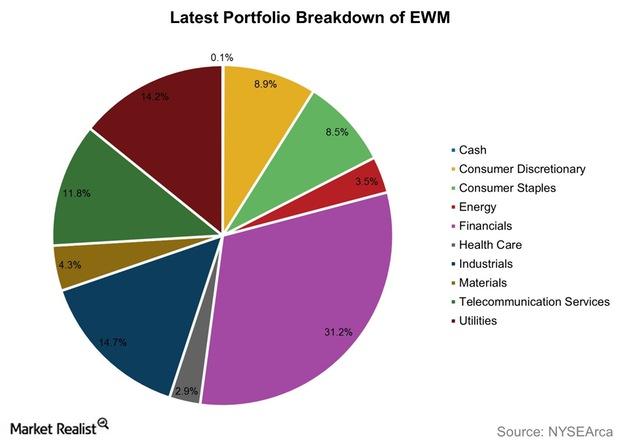 How to Invest in Malaysian Equities via ETFs
Malaysia exchange-traded funds
Malaysia is an up and coming emerging nation in Asia. As you may recall from part three of this series, Malaysia's economy is expected to grow at around 5% per year, according to the IMF's (International Monetary Fund) projections.
If you want to invest in Malaysian equities, then the iShares MSCI Malaysia ETF (EWM) is the fund for you. This is the only fund providing exclusive exposure to Malaysian equities. The only other ETF that has over 25% of its portfolio exposed to Malaysian equities is the Global X Southeast Asia ETF (ASEA). ETFs like the PowerShares S&P Emerging Markets Low Volatility Portfolio (EELV) and the iShares MSCI Emerging Markets Minimum Volatility ETF (EEMV) have 13.5% and 8.0% exposure, respectively, to Malaysian equities.
Apart from Malaysian equities, EEMV invests in stocks like United Microelectronics Corporation (UMC), LG Display (LPL), and Advanced Semiconductor Engineering (ASX), which form 0.23% of its overall portfolio.
Article continues below advertisement
The iShares MSCI Malaysia ETF
The iShares MSCI Malaysia ETF (EWM) has been in existence since March 1996 and has an expense ratio of 0.49%. Though it is cheaper than ASEA, is it nearly double the expense ratio for EELV and EEMV. However, since EWM is the only ETF providing exclusive exposure to Malaysian equities, its expense ratio does not have a direct comparison.
Its portfolio composition is balanced like the iShares MSCI South Korea Capped ETF (EWY). The primary difference between the two is that while EWY has information technology as its biggest sectoral holding, EWM has financials as its biggest holding.
Financial stocks form 31.2% of EWM's portfolio, and this exposure has remained in the 30% to 32% range since 2009, except for 2013, when it fell to 28.5%. Exposure to healthcare stocks was introduced in 2012 and these stocks form 2.9% of the portfolio as of June 10, 2015.
The share of industrials has reduced from 17.3% in 2009 to 14.7% presently, and comes second to financials in terms of portfolio composition.
Performance
2015 has been harsh for the fund, with returns of -7.1% year-to-date. Its three-year return stands at -3.7%, but over five years, EWM has returned 24.9%.
Since Malaysia is an emerging nation, investors need to be cautious. We'll discuss more about investing in all the ETFs reviewed in this series in the last part. For now, let's move on to the last nation on our list, Indonesia.