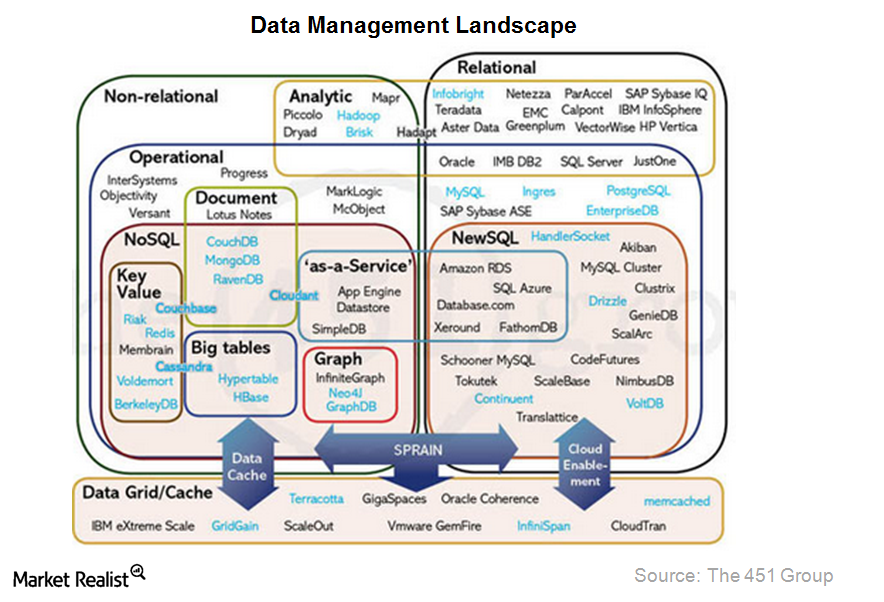 Why Is DBaas Preferred over Traditional Databases?
DBaaS is expected to be a dominant deployment model for future databases
DBaaS (database-as-a-service) enables online availability of database capabilities. It enables the capabilities when they're required. Depending on the requirement or choice, the user has an option to access a slice of a database called a "schema"—a complete, dedicated database instance. DBaaS makes it easier to build applications in the cloud. This is why DBaaS is expected to become a dominant deployment model for all databases.
In a concise manner, DBaaS can be referred to as a "managed service" that's offered on a pay-per-usage basis. It provides on-demand access to a database to store application data. This takes away the hassles of running your own database server.
Article continues below advertisement
It's claimed that DBaaS has significant cost advantages over traditional database strategies—like agility, scalability, speed of deployment, and a steady flow of new capabilities. Although it's a relatively new cloud category, it generated substantial interest. Huge growth is expected in this space. Due to its features and cost efficiency, Oracle (ORCL) introduced DBaaS as part of its cloud offerings in 2Q15.
To gain diversified exposure to Oracle, you can invest in the iShares US Technology ETF (IYW). IYW invests about 3.92% of its holdings in Oracle.
Huge growth expected in DBaaS space
According to 451 Research, DBaaS providers generated revenue of $150 million in 2012. It's expected to reach $1.8 billion by 2016—at a CAGR (compound annual growth rate) of 86%. According to MarketsandMarkets, the Cloud Database and DBaaS market is expected to grow from $1.07 billion in 2014 to $14.05 billion by 2019. It's expected to grow at a CAGR of 67.30% from 2014 to 2019.
IBM acquired Cloudant
IBM's (IBM) acquisition of Cloudant is a clear validation of the growing popularity of DBaaS. Cloudant can be used as a DBaaS. It runs on public cloud platforms like IBM SoftLayer. It can also run through an on-premise version called "Cloudant Local." Cloudant was a good technology fit with IBM's SoftLayer infrastructure. This explains why IBM acquired it for $1 billion. Cloudant also runs on other cloud players—like Rackspace (RAX) and Amazon (AMZN).