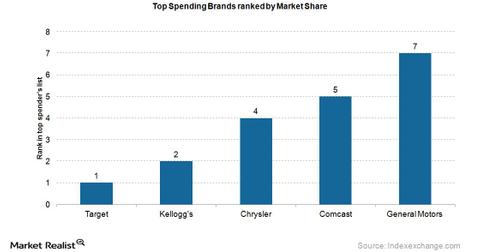 Programmatic buying brings in the new era in online advertising
By Patricia Garner

Updated
Programmatic buying
The previous article discussed the pros and cons of display advertising. In this article we'll review how the evolution of programmatic buying aided the global growth of digital display ad spending.
Programmatic buying is the process of buying digital media ad space in an automated manner through digital platforms such as ad exchanges, real time bidding (or RTB), and demand-side platforms (or DSPs).
Article continues below advertisement
Real time bidding
Real time bidding came into existence because it was difficult to manage large amounts of available ad inventory. RTB allows publishers and advertisers to buy and sell ad inventory on a per-impression basis through an auction, similar to the stock market. With RTB, media buyers bid on an impression and if they win the bid, the publisher's website instantly displays the buyer's ad.
Ad exchanges
An ad exchange is a digital marketplace where buyers (advertisers) and sellers (publishers) buy and sell advertising space, often through real-time auctions. Advertisers and publishers use ad exchanges most often to sell display, video, and mobile ad inventory.
An ad exchange helps media buyers to buy ad space across a range of sites at once, rather than negotiating buys with each publisher. An example of an ad exchange is Google's (GOOG) (GOOGL) Doubleclick ad server and Facebook's (FB) Atlas.
An ad network differs from an ad exchange in the way that it aggregates ad inventory from different publishers, marks it up, and sells it for a profit. An ad exchange, on the other hand, provides more transparency to advertisers, as it helps them to see the actual price of impressions.
Demand-side platforms
DSPs help advertisers manage all of their exchange campaigns through a single interface. Apart from aggregating the entire exchange process into one system, DSPs also enable advertisers to optimize their bids.
According to Casale Media's 3Q14 Index Quarterly Report, while retail companies like Target (TGT) continue to be the biggest spenders with increasingly bigger investments, consumer packaged goods companies like Kellogg's (K) have become the second biggest buyers of programmatic ads and joined the top 10 overall spender list.
In terms of the biggest spenders in the telecom sector, global telecom provider Comcast leads while Chrysler and General Motors (GM) were the only automakers in the top ten spender list.