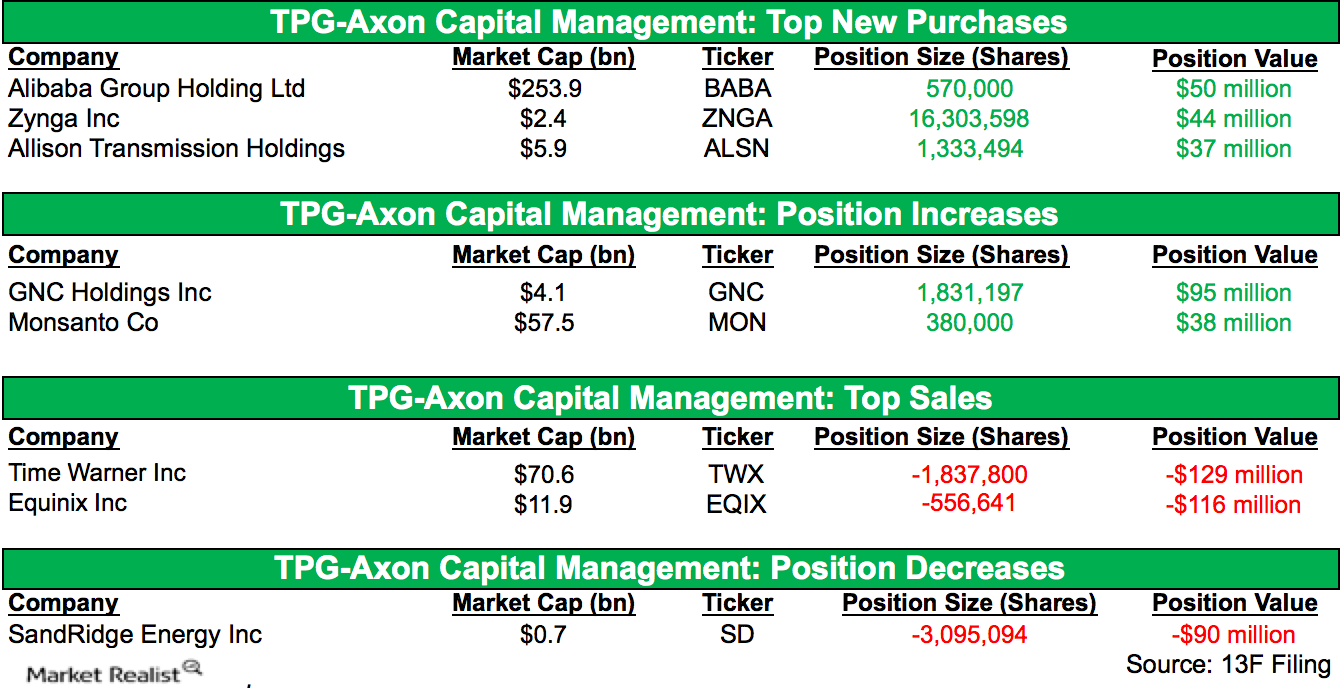 Highlights of TPG-Axon Capital Management's 3Q14 positions
By Diana Key

Jan. 13 2015, Published 12:55 p.m. ET
TPG-Axon Capital Management
Founded by Dinakar Singh in 2005, TPG-Axon Capital Management is a privately owned $4 billion hedge fund firm. Headquartered in New York and with offices in Hong Kong and Tokyo, TPG-Axon Capital Management is a partnership with private equity firm Texas Pacific Group.
The fund's US long portfolio, which contains 14 stocks, declined from $1.8 billion in 2Q14 to $1.4 billion in 3Q14. In this series, we'll cover some of the top positions traded by the firm during 3Q14.
Article continues below advertisement
TPG-Axon's positions traded in 3Q14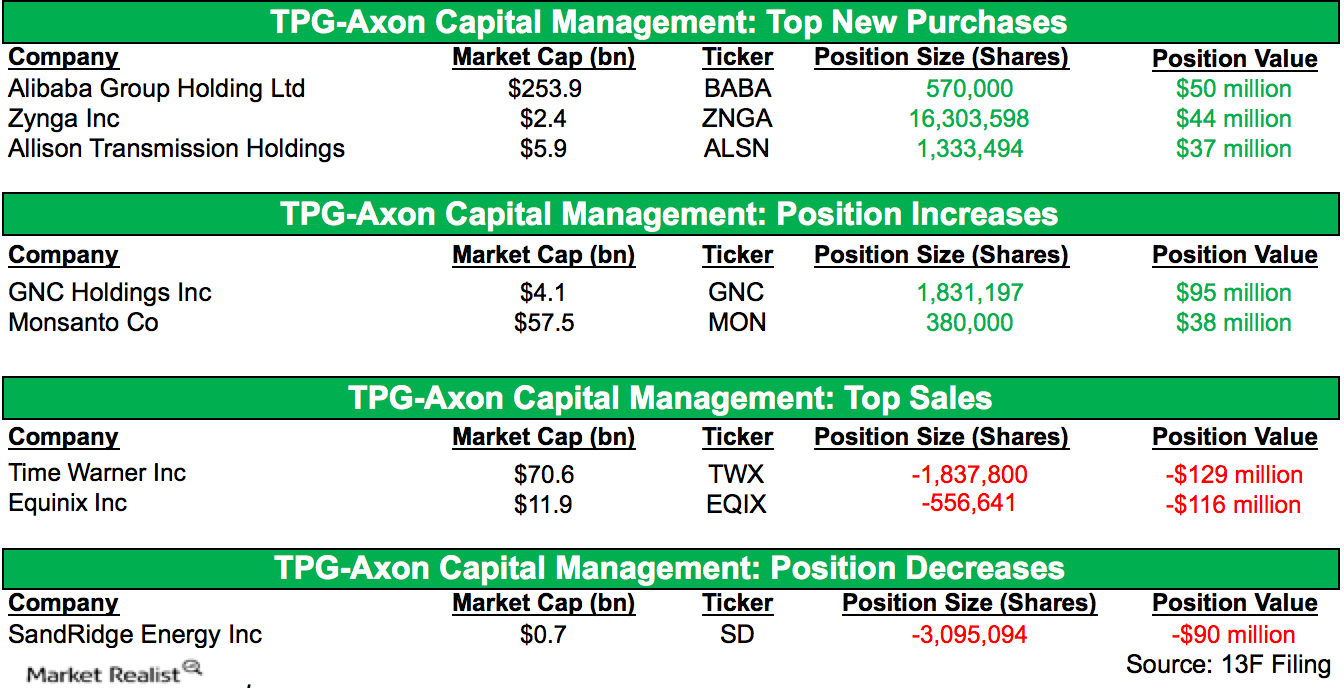 TPG-Axon started new positions in Alibaba Group Holding (BABA), Zynga (ZNGA), and Allison Transmission Holdings (ALSN). It raised its positions in GNC Holdings (GNC) and Monsanto (MON). It exited positions in Time Warner (TWX) and Equinix (EQIX). TPG-Axon reduced its positions in SandRidge Energy (SD). TPG-Axon's top ten holdings for the third quarter are listed below.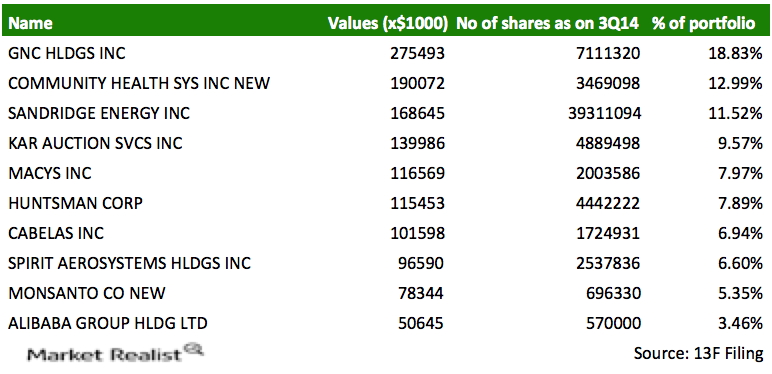 TPD-Axon investments
TPD-Axon invests in public and private equity markets across the globe, especially healthcare, pharmaceuticals, financial services, technology, energy, basic materials, and retail. For more information, read Overview: TPG-Axon Capital Management's 2Q14 positions.
In the next part of this series, we will highlight TPG-Axon's new position in Alibaba Group Holding.