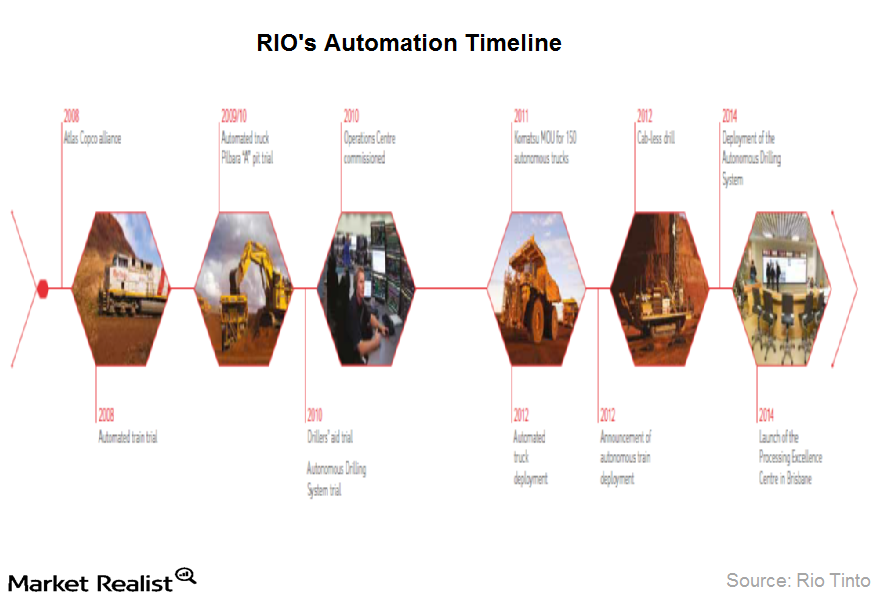 Why Rio Tinto has key advantages over its peers
Article continues below advertisement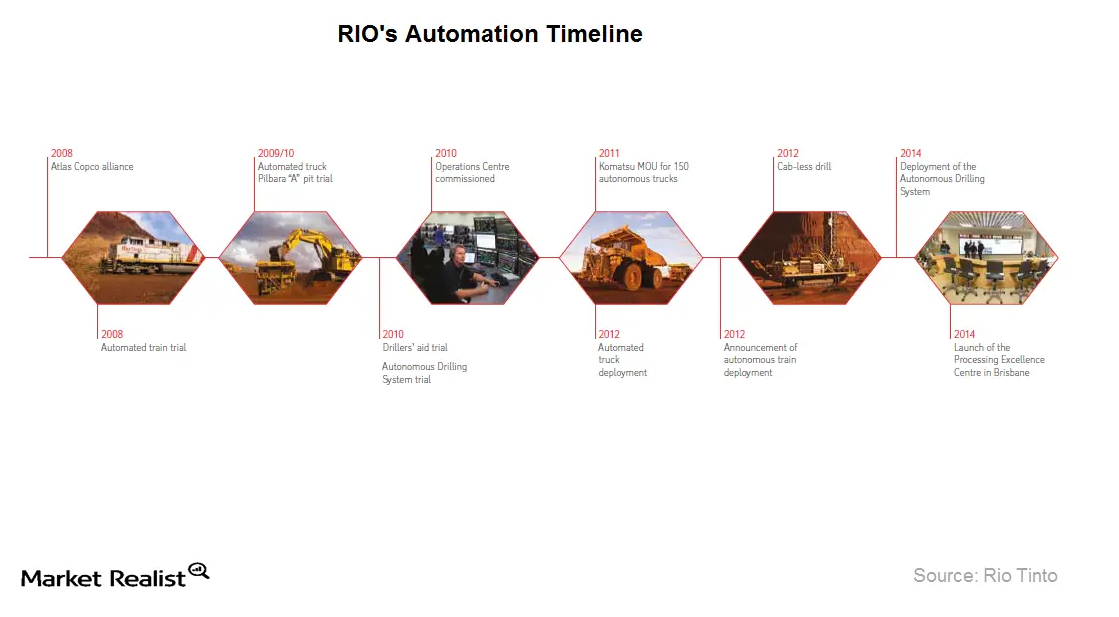 It's the largest owner and operator of autonomous—driverless—trucks in the world. These initiatives are part of Rio's "Mine of the Future" program. The program is designed to find new ways to mine and extract minerals more efficiently. It has a fleet of 58 autonomous trucks—compared to BHP's nine trucks.
The autonomous trucks deliver significant savings in maintenance, tire life, and fuel.
Rio's closest peer is BHP. It's trying to play catch up with Rio on automation. It wants to close the gap on the cost per unit between the two miners. This includes opening a remote operating center to cut contracting costs. Rio already has a remote operating center.
Port advantage
BHP and FSUGY ship through Port Hedland. Rio exports iron ore through Port Dampier and Cape Lambert. Rio's ports aren't constrained by tides. Port Hedland is constrained. This means that laden vessels can only sail during a rising tide.
Article continues below advertisement
Rio's ports have the option and ability to expand. In contrast, BHP, would have to undergo construction in the outer harbor if the capacity increases beyond a certain point. This will cost ~$20 billion. BHP said that it won't start the project right now. However, when the project does start, how will BHP be able to load 290 million tons out of the constrained inner harbor? It shares the inner harbor with FSUGY and Atlas Iron.
Blending facilities at the port
Blending iron ore, of different qualities and sourced from different mines, is usually required to meet customers' specifications. Rio blends all of its iron ore near the berths at the ports. This means no double handling at mining hubs. It saves time and resources to transport the materials at different mine sites to create the required blend. Recently, BHP also started doing this.