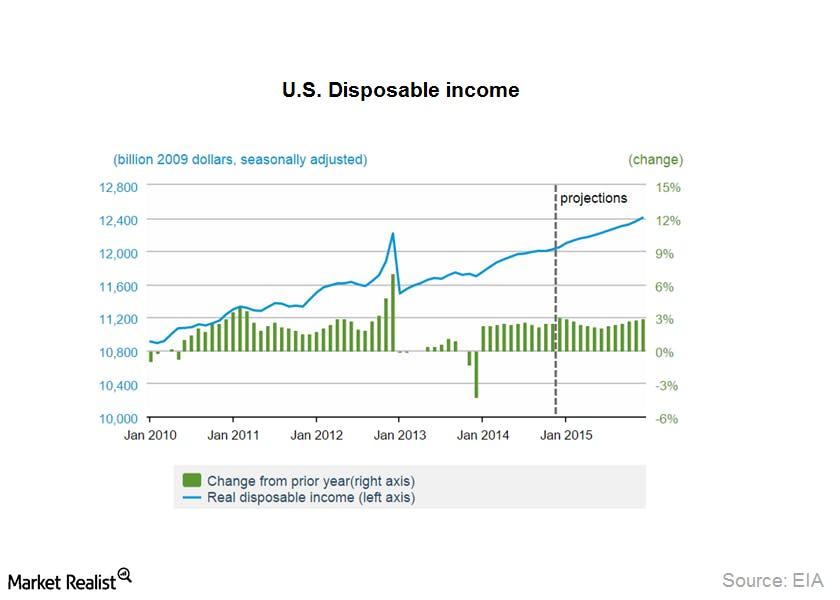 Why economic indicators influence travel and tourism demand
Airline industry contributes to U.S. economic growth
The airline industry contributes to U.S. economic growth. According to Airlines for America (or A4A), the industry drives $1.5 trillion in U.S. economic activity. It also generates more than 11 million jobs in the U.S.
Major U.S. airlines that contribute include Delta Air Lines (DAL), United Continental (UAL), American Airlines (AAL), Southwest (LUV), and JetBlue Airways (or JBLU). Exchange-traded funds (or ETFs)—like the iShares Transportation Average ETF (or IYT) and the SPDR S&P Transportation ETF (XTN)—hold stocks in some of these airline companies.
Article continues below advertisement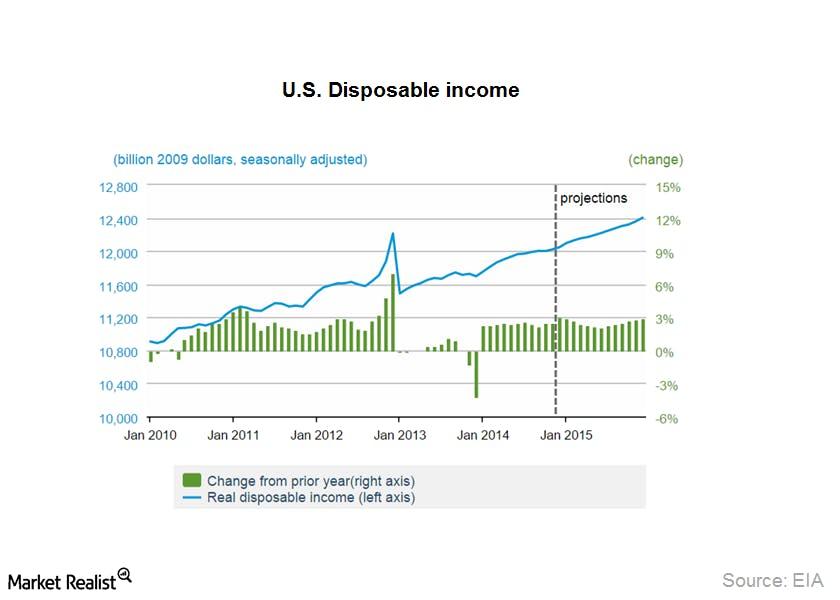 Below is a summary of trends and forecasts for important economic indicators that impact the airline industry.
Real gross domestic product (or GDP) growth – In the U.S., economic growth increased in the second quarter. It slowed down in the first quarter. Real GDP increased at an annualized rate of 4.6% in 2Q14. It decreased by 2.1% in 1Q14. The unemployment rate decreased by 0.2% in a month. It was 5.9% in September. It was 6.1% in August. It decreased by 1.3% in a year—from 7.2% in September 2013.
Disposable income – Real disposable income is estimated to grow 2.5% in 2014 and 2015, according to the Energy Information Agency (or EIA). From August to September it increased by 2.2% to $12,003 billion. During economic prosperity, people have higher disposable income. They have more money to spend on leisure trips. Businesses make higher revenues and profits to be able to support higher travel expenses.
Corporate profits – Corporate profits are an important business travel indicator. They increased at a quarterly rate of 8% to $2,106 billion in 2Q14—after declining by 9.4% in the first quarter.
Consumer Price Index (or CPI) – The seasonally adjusted CPI for all urban consumers increased by 0.1% in September. On an unadjusted basis, the index increased 1.7% year-over-year (or YoY) to 238 from 234 in September 2013. There are more details about the Air Fare Index and Fuel Index in Part 9 in this series. They form part of the CPI. They impact the airline industry.
According to the International Air Transport Association (or IATA), there was 4.6% growth in spending on air transport. It increased to $710 billion in 2013. It was driven by a 2.4% growth in world GDP. In 2014, the spending on air transport is expected to increase by 5% to $746 billion—or 1% of GDP.