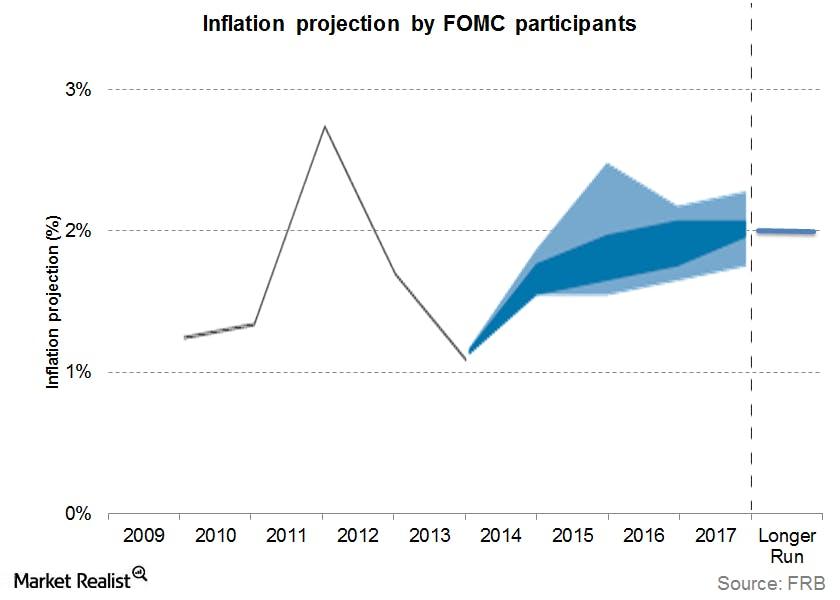 Why US inflation data is important and how we measure it
Importance of U.S. inflation data
The importance of U.S. inflation data is gaining prominence quickly and it affects economies all over the world. U.S. inflation is not just a measure of growth and price pressure in the U.S. economy. It has more far-reaching consequences. The primary consequence is its effect on the Fed's monetary policy in the future.
U.S. inflation has picked up momentum in the last year, indicating a decreasing need of an accommodating monetary policy by the Federal Reserve. The Federal Reserve expects the inflation to climb to a healthy 2% before it begins hiking rates. The Fed adopted the easy monetary policy to counter the effects of the U.S. financial (XLF) crisis of 2008, and it involved purchasing 10-year Treasuries (TLT) and lowering the Fed funds rate to between 0 and 0.25%. The normalization of Fed policy would affect not just the U.S. equity (SPY) and bond markets (BND), but the global markets (QWLD) at large.
Article continues below advertisement
Article continues below advertisement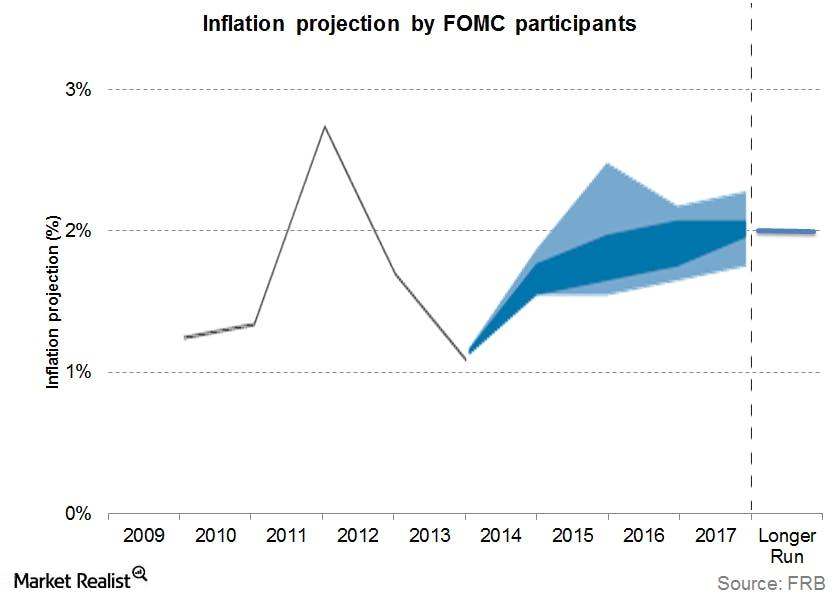 The graph above shows the forecasts for the levels of inflation in the next few years, as estimated by the Federal Open Market Committee (or FOMC) in its September meeting.
Now that we have established the importance of U.S. inflation data in the current context, let's talk about the measures of inflation. The U.S. has two commonly known measures of inflation, the Consumer Price Index (or CPI) and the Personal Consumption Expenditure Price Index (or PCE). So which one is the better measure of inflation? Which one does the Federal Reserve use for guidance to its monetary policy? How are these two measures different? This series will discuss these crucial questions.
Part 2 of the series describes the construction of the CPI and the difference between the core and headline estimates. Part 3 will focus on the PCE and its construction. The last part of the series will focus on highlighting the differences between the CPI and the PCE price index.