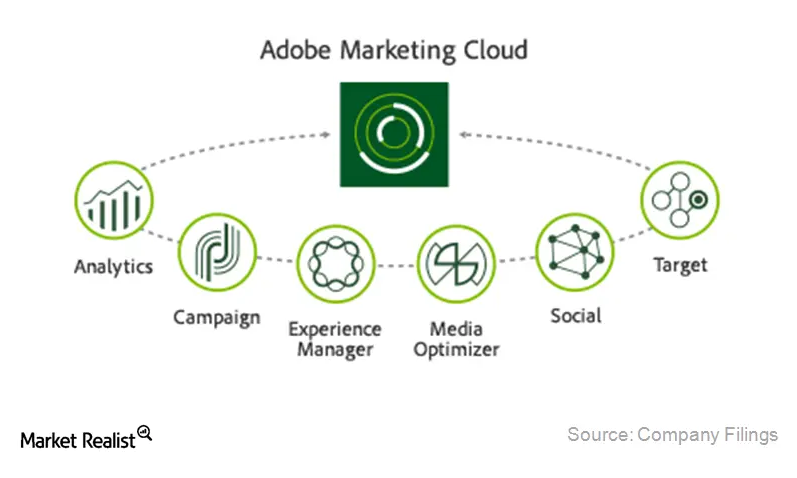 Why Adobe Marketing Cloud ranks the highest amongst its peers
Strategic acquisition played a pivotal role in strengthening Adobe' position in the digital marketing space
Through the acquisition of Omniture, an analytics platform, in 2009, Adobe (ADBE) forayed into the digital marketing space. Omniture is now called Adobe Analytics.
In June 2013, Adobe acquired Neolane, a digital marketing automation vendor, for $600 million. The acquisition brought a marketing automation piece to Adobe's Marketing Cloud puzzle. It helped connect the dots between the online and offline behaviors of potential customers.
A lot of acquisitions are happening in this space to enhance the cross-channel customer experience, like the acquisition of ExactTarget, a marketing automation company, by Salesforce.com (CRM) in 2014.
Article continues below advertisement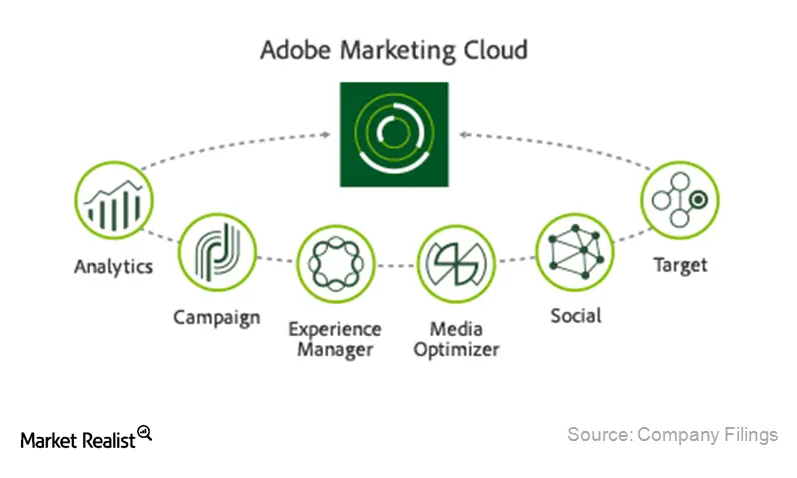 Adobe Marketing cloud integrates digital marketing offerings with analytics, leading to efficient coordination
The above presentation graphic shows the complete offerings of Adobe Marketing Cloud. Adobe Marketing Cloud provides a complete set of analytics, social, media optimization, consumer targeting, web experience management, and cross-channel campaign management solutions.
Adobe integrates all its digital marketing offerings on top of Analytics, as the graphic above shows, so that each application has access to a valuable cache of information. The integration allows different departments of a marketing department to seamlessly share reports with each other, coordinating efforts by acting on the same data.
A leadership position in multiple product areas
In September 2014, Forrester's "Wave Report" showed that Adobe has been awarded the title of "leader" among cross-channel campaign management platforms. The other leading players with comparable market presence were IBM Corp. (IBM), SAP AG (SAP), and Teradata (TDC). Forrester also recognized Adobe as the leader in "Digital Experience Delivery Platforms."
Adobe Campaign, contributed by Neolane's Integrated Marketing Management and CRM Multichannel Campaign Management, ranked highest among peers, owing to its unified platform, simplified consumer-based pricing model, and integration with Adobe's Digital Marketing Cloud.
In Gartner's September 2014 report, Adobe earned the "Market Leader" title among mobile application development platforms.