Darden analysis: Business overview shows limited differentiation
Restaurant industry breakdown The first thing investors should do before making an investment is understand the company's industry, business, and strategy. We can broadly break the restaurant industry down into the limited-service and full-service sectors. Full-service restaurants are establishments where customers receive their meals at their table, receive table waiting services, and generally pay at […]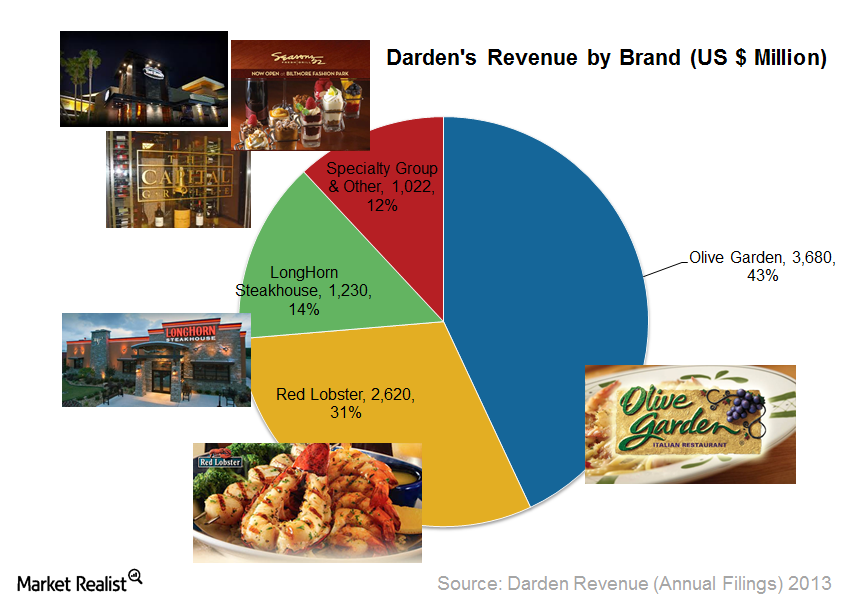 Restaurant industry breakdown
The first thing investors should do before making an investment is understand the company's industry, business, and strategy. We can broadly break the restaurant industry down into the limited-service and full-service sectors. Full-service restaurants are establishments where customers receive their meals at their table, receive table waiting services, and generally pay at the end of their meal. We can consider these "sit-down" restaurants, and we can further generally break these down into casual, upscale casual, and fine dining options. Limited-service restaurants encompass quick-service brands like McDonald's or Wendy's, as well as fast-casual brands like Chipotle Mexican Grill and Panera.
Breakdown of Darden Restaurant
Darden Restaurants Inc. (DRI) is the world's largest company-owned and -operated full-service restaurant company. We can break its business down into four main brand segments: Olive Garden, Red Lobster, LongHorn SteakHouse, and Specialty Group and other.
Casual full-service brands
Article continues below advertisement
Article continues below advertisement
Together, Olive Garden, Red Lobster, and LongHorn brands make up almost 88% of the company's revenue. These are casual full-service restaurants: they're not upscale (higher-end) compared to the Cheesecake Factory, nor do they fall into the category of fine dining that typically costs more than $20 per guest per check. But they're not as cheap as going out to buy a burrito at Chipotle or a Sandwich at Panera, which usually cost no more than $10 a meal. As Darden's strategy is based on brand building, its price range is higher than the ordinary casual dining experience. The average check per guest is $16.50 at Olive Garden, $20.50 at Red Lobster, and $18.75 at LongHorn Steakhouse. Alcohol sales among these brands make up no more than 10% of sales.
Casual plus, higher-priced brands
Brands under the Specialty Group and other segment consist of Capital Grill, Season 52, Yard House, Eddie V's, and Bahama Breeze. These are primarily casual plus (upscale or luxury) full-service restaurants that generate a large percentage of their revenues from alcohol. With the exception of Season 52 and Bahama Breeze, which were internally developed, Capital Grill and Eddie V's were acquired since 2008, as the company tried to expand. The average check for these restaurants ranges from $20 to $88 per guest, with alcohol making up 22% to 40% of total sales.
Differentiation is limited among core brands
Each of Darden's brands is based on themes, but differentiation is limited at Olive Garden, Red Lobster, and LongHorn Steakhouse compared to brands in Specialty Group. The Olive Garden serves a variety of Italian dishes that feature fresh ingredients and a wine list that includes a broad selection of Italian wines. Its espresso and cappuccino products also use coffee imported from Italy.
Red Lobster is a well known seafood chain. Its entrees often includes salad, side items, and as many of the restaurant's Cheddar Bay Biscuits as the guest desires. LongHorn Steakhouse offers an inviting atmosphere that's reminiscent of the classic American West. While the main dish may be steak, its restaurants feature a variety of top-quality items like chicken, salmon, shrimp, ribs, pork chops, burgers, and prime rib.