This Is Why You Don't See Starter Homes in the Real Estate Market Anymore
Article continues below advertisement
Recent reports suggest that developers at large aren't prioritizing affordable new builds, and existing homes are increasingly being flipped for a higher cost.
This means that starter homes are becoming less and less common in the market, prompting many to wonder where that leaves entry-level homebuyers.
Small single-family homes are a minority in the modern market.
According to data from CoreLogic, only 8 percent of new single-family home builds are at or under 1,400 square feet. That's a big difference from about 80 years ago when the vast majority of homes (70 percent) were in that size group.
Article continues below advertisement
According to New York Times reporter Emily Badger's article "Whatever Happened to the Starter Home?," housing market economics and local bylaws "have dictated today that many small homes are replaced by McMansions, or that their moderate-income residents are replaced by wealthier ones."
Developers are looking to cash in and avoid affordable starter homes.
At the start of the COVID-19 pandemic in 2020, the Brookings Institution wrote that most land developers can't afford to self-finance their projects. As a result, they rely on funding from external sources like banks or other financial institutions.
The loans that developers acquire fund a portion of development costs.
Article continues below advertisement
Because of this, Brookings added, "Who ultimately pays the costs associated with land development — whether it comes out of developers' profits or gets passed along to consumers of new housing — may not be immediately obvious. What is clear is that a longer and more uncertain process increases the costs of development."
Article continues below advertisement
Faster development with less (or different) regulation has been posited as a potential solution to home price gouging. For example, shifting zoning regulation could increase developers' capabilities to create affordable multi-family units, especially with urban areas.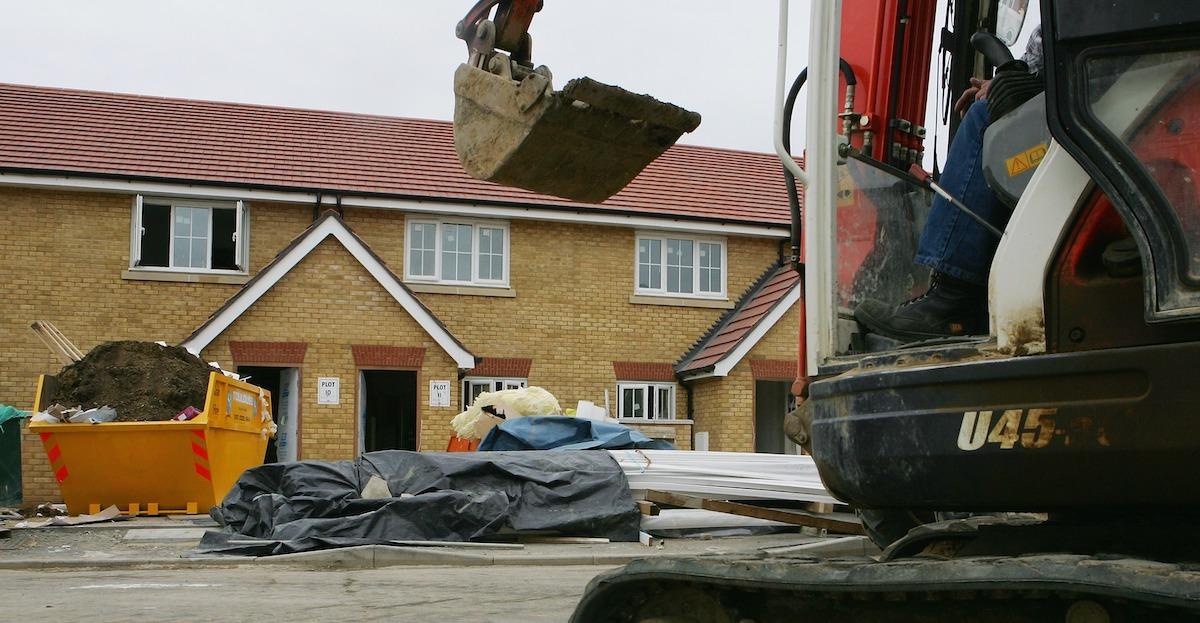 Article continues below advertisement
However, it isn't certain that less regulation will resolve the issue. For one, state and federal environmental regulations prevent homelessness crises resulting from natural disasters (not to mention serve as a crucial element in the sustainability movement).
While the issue is complex, one thing remains clear. Key players in the housing market must find a way to welcome the entry-level buyer, or else we risk future generations' capacity to buy a home.
Article continues below advertisement
Without starter homes, where do entry-level homebuyers go?
While millennials are downsizing family size, they're getting bigger homes, according to data from CoreLogic and the Census Bureau.
Marta Gutman, dean of the City College of New York's Spitzer School of Architecture, told reporters a starter home is "flexible, it's malleable, and it allows for improvement, investment, and change over time."
That doesn't necessarily mean it must be flipped and sold. It's a fixer-upper or a smaller home than one's long-term goals allot.
With the average home price in the U.S. at $428,700 in the first quarter of 2022 — up 30 percent from 2020 — the starter home, generally considered to be worth around $200,000, feels as if it's going extinct.
The fact is it may very well find itself entirely squeezed from the market. For entry-level homebuyers, America's small cities and towns could be the solution, something more people could take advantage of as remote work maintains gusto.