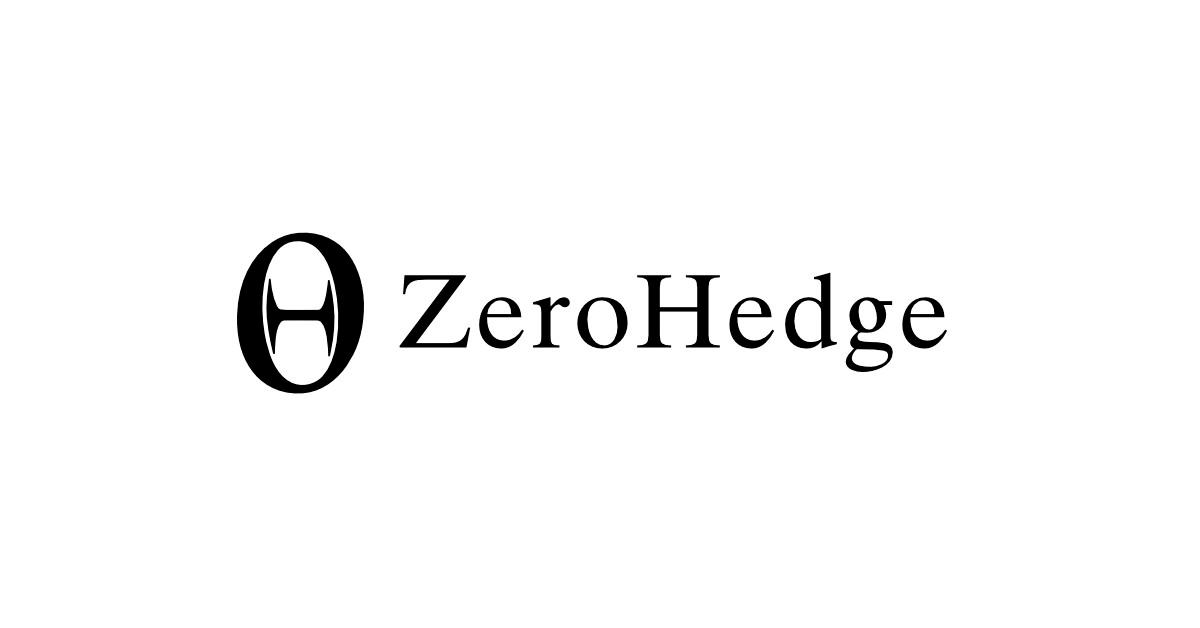 Financial Blog ZeroHedge's Controversial Foray Into Political News
In 2009, ZeroHedge was "a no-frills site full of arcane analysis decipherable only by finance professionals" and a blog that had made waves with its Goldman Sachs reporting, as New York magazine observed at the time.
In the last decade, ZeroHedge has ventured into politics and current affairs. The site sparked controversy with conspiracy theories published under the byline Tyler Durden—Brad Pitt's character in Fight Club.
Article continues below advertisement
The site also came afoul of Google last summer, when the tech giant temporarily banned ZeroHedge from using its ad platform, citing dangerous and derogatory content in the ZeroHedge comment sections, according to CNBC.
Here's what else to know about the controversial website.
Article continues below advertisement
ZeroHedge's politics
According to CNBC, ZeroHedge is a "far-right website," while The Washington Post observed that the site mostly features "news and commentary about financial markets from a libertarian perspective."
Ad Fontes Media's Media Bias Chart gives the site a bias score of 13.93, which indicates a right-of-center slant, and a reliability score of 27.3, in the range of "opinion or high variation in reliability."
The site Media Bias/Fact Check gave a stronger warning and described ZeroHedge as "an extreme right-biased conspiracy website based on the promotion of false/misleading/debunked information that routinely denigrates the left."
Article continues below advertisement
Who runs ZeroHedge?
A 2016 Bloomberg article "unmasked" the people behind the Tyler Durden persona. According to the report, the byline was used by two financial analysts, Daniel Ivandjiiski and Tim Backshall, and a recent M.B.A. grad, Colin Lokey.
Article continues below advertisement
Bloomberg's information came from Lokey himself. He was speaking out after leaving the site less than a month prior. "I can't be a 24-hour cheerleader for Hezbollah, Moscow, Tehran, Beijing, and Trump anymore. It's wrong. Period. I know it gets you views now, but it will kill your brand over the long run," Lokey texted Ivandjiiski the day he quit, according to Bloomberg.
These days, it isn't clear who still uses the byline. "The thing that actually bothers me most about ZeroHedge is that everything is under the same name," journalism professor Chris Roush told Institutional Investor in September. "To me, it is very detrimental to people who read it. I don't think the average consumer understands or knows how it was produced or created."
Article continues below advertisement
Is ZeroHedge Russian?
ZeroHedge owned by a Bulgaria-based company called ABC Media Ltd, managed by Krassimir Ivandjiiski, Daniel's father.
But the site's political stance—which Lokey described to Bloomberg as "Russia = good, Obama = idiot, Bashar al-Assad = benevolent leader, John Kerry = dunce, Vladimir Putin = greatest leader in the history of statecraft"—has raised suspicions.
Article continues below advertisement
In a 2020 New Republic article, Seth Hettena wondered if ZeroHedge was "a Russian Trojan horse," and said it's possible the site is "a Russian disinformation operation," despite the site's denials of same.
Hettena cited a 2019 Digital Forensic Research Lab analysis that found that ZeroHedge's reporting on the crash of Malaysia Airlines Flight 17—reporting that claimed that the U.S. was using the crash as a pretext for a NATO operation in Ukraine—"demonstrates how a disinformation narrative initially constructed by a conspiracy site for the English-language space can be picked up and amplified by pro-Kremlin media outlets in Russian."
In a published response that Hettena cited, ZeroHedge rebutted Lokey's characterization and said that it gets accused of propagating Russian disinformation "simply because we refused to follow the pro-U.S. script."