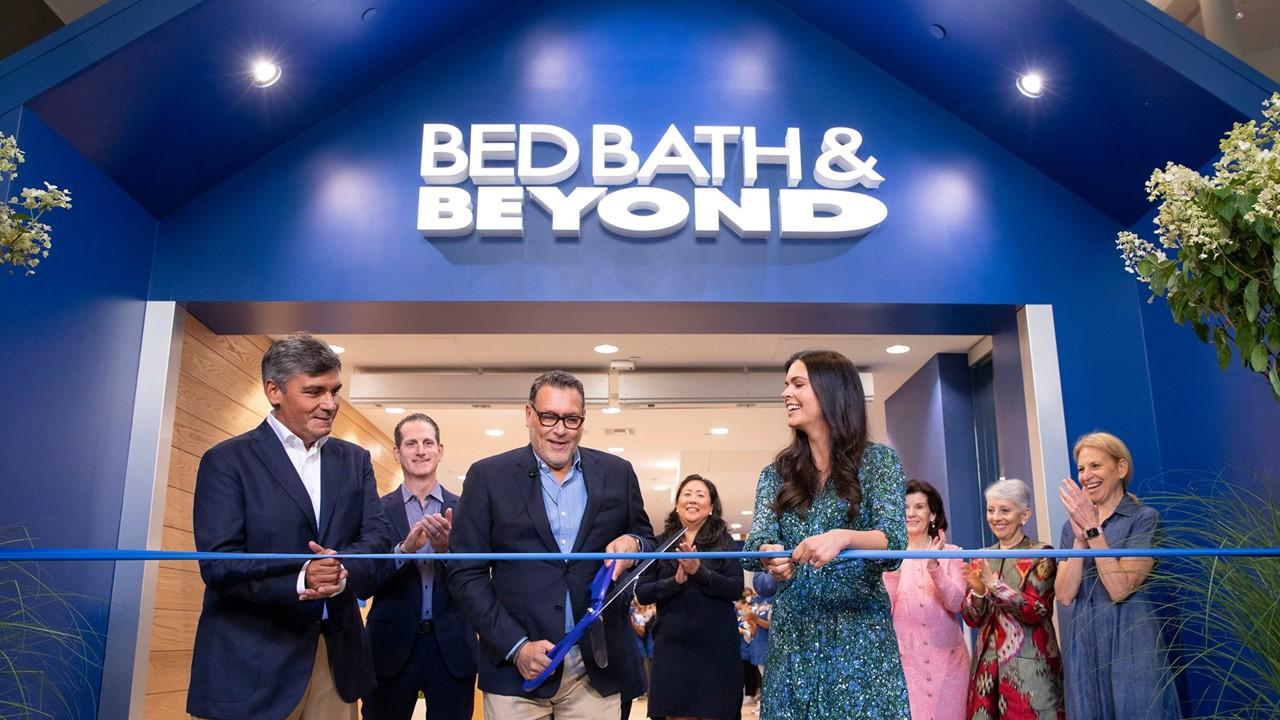 GME Chairman Ryan Cohen Is Buying BBBY as an Activist Investor
By Rachel Curry

Mar. 7 2022, Published 11:43 a.m. ET
Gamestop (GME) chairman and Chewy (CHWY) founder Ryan Cohen has made a name for himself in the retail investor playbook. As the largest shareholder of GME — owning an estimated 10 percent of the stock — his investments signal importance in many traders' minds. Now, as Cohen admits to holding a substantial stake of intermittent meme stock Bed Bath & Beyond (BBBY), the stock is surging by more than half.
Article continues below advertisement
Why is BBBY soaring and — more importantly — should investors play the trading game by following Cohen's lead with Bed Bath & Beyond?
Ryan Cohen unveiled ownership stake of BBBY.
Cohen revealed that his investment company RC Ventures holds nearly 10 percent of BBBY stock, which makes his position one of the top five stakes of the company. The massive holdings give Cohen substantial weight in shareholder votes.
Article continues below advertisement
In a letter to Bed Bath & Beyond's board of directors, the GME chairman admitted he believes there are better ways for Bed Bath & Beyond to reverse losses and manage supply chain bottlenecks, specifically by selling the company and spinning off BuyBuy Baby. Cohen's position will seek to change BBBY's path for what he believes to be a better route.
"We believe Bed Bath needs to narrow its focus to fortify operations and maintain the right inventory mix to meet demand, while simultaneously exploring strategic alternatives that include separating Buybuy Baby, and a full sale of the company," Cohen wrote in the letter.
Article continues below advertisement
The Bed Bath & Beyond board says it will review the letter's ideas and determine how to proceed.
BBBY stock surged early on March 7.
Shares of BBBY surged as much as 85 percent from market close on Friday, March 4 to the market open on Monday, March 7. By 10:40 a.m. ET on March 7, the stock lost about 17 percent of that gain.
Article continues below advertisement
Many investors are getting in and out of Bed Bath & Beyond stock in a New York minute. They're taking advantage of the short-term surge but failing to stick around long enough to witness long-term growth. Cohen's investment propelled the bullish run, but it isn't clear how long that run will last. Year-to-date, BBBY stock remains nearly 65 percent in the green as of mid-morning on March 7.
Why is Ryan Cohen so bullish on BBBY?
With Cohen's stake nearing 10 percent of BBBY's $2.4 billion market capitalization and his letter to Bed Bath & Beyond's board, one thing is clear. Cohen hopes to do to BBBY what he did to GME, which is to become an activist investor making change internally.
Article continues below advertisement
Cohen joined Gamestop's board in January 2021, shortly before the stock soared to legendary heights in a matter of days. About six months later, Cohen became GME chairman. Structurally, GME has made numerous shifts since Cohen's involvement, primarily placing an increased focus on e-commerce.
Cohen could potentially produce a similar outcome with Bed Bath & Beyond, although likely at a more modest scale (because while BBBY nearly doubled in value, it still doesn't compare to GME's growth in the thousands of percent).
For retail traders, Cohen's newly published investment is a bullish signal for BBBY, but it isn't clear how long it will last. For hedge funds short on Bed Bath & Beyond, the move is eerily similar to previous short squeezes that left them drained of assets.