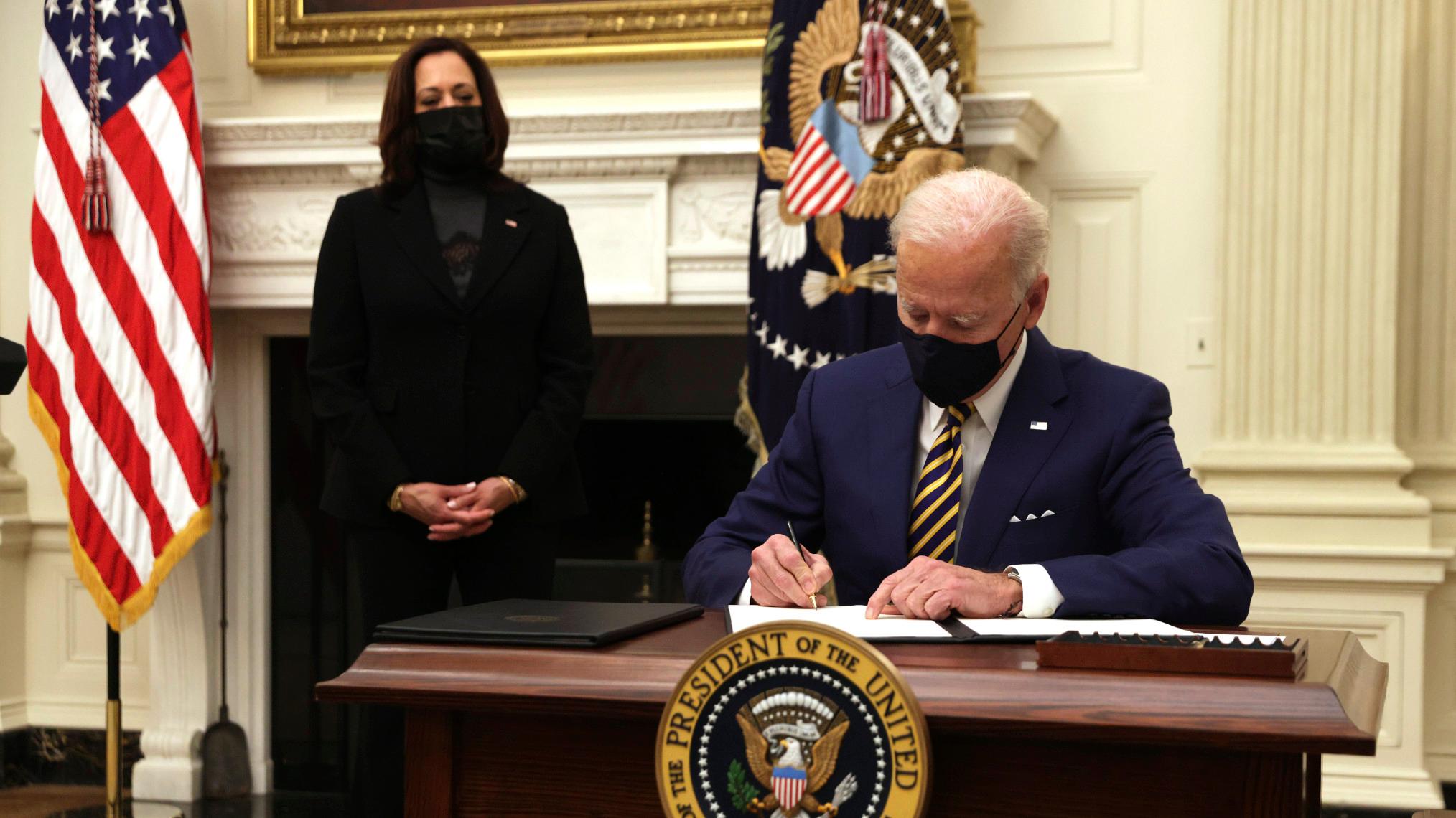 Biden Blocked the Keystone XL Pipeline Due to Environmental Concerns
On the day of his inauguration, President Joe Biden signed 17 executive orders and actions, including an order revoking a permit for the controversial Keystone XL pipeline — a project long opposed by environmental groups and Indigenous populations.
The "proposed pipeline would undermine U.S. climate leadership by undercutting the credibility and influence of the United States in urging other countries to take ambitious climate action," Biden wrote in the order.
Article continues below advertisement
Article continues below advertisement
However, other people argue that the pipeline is vital for the economy in both the U.S. and Canada. They point to the number of jobs that the pipeline would create.
Why the Keystone pipeline is bad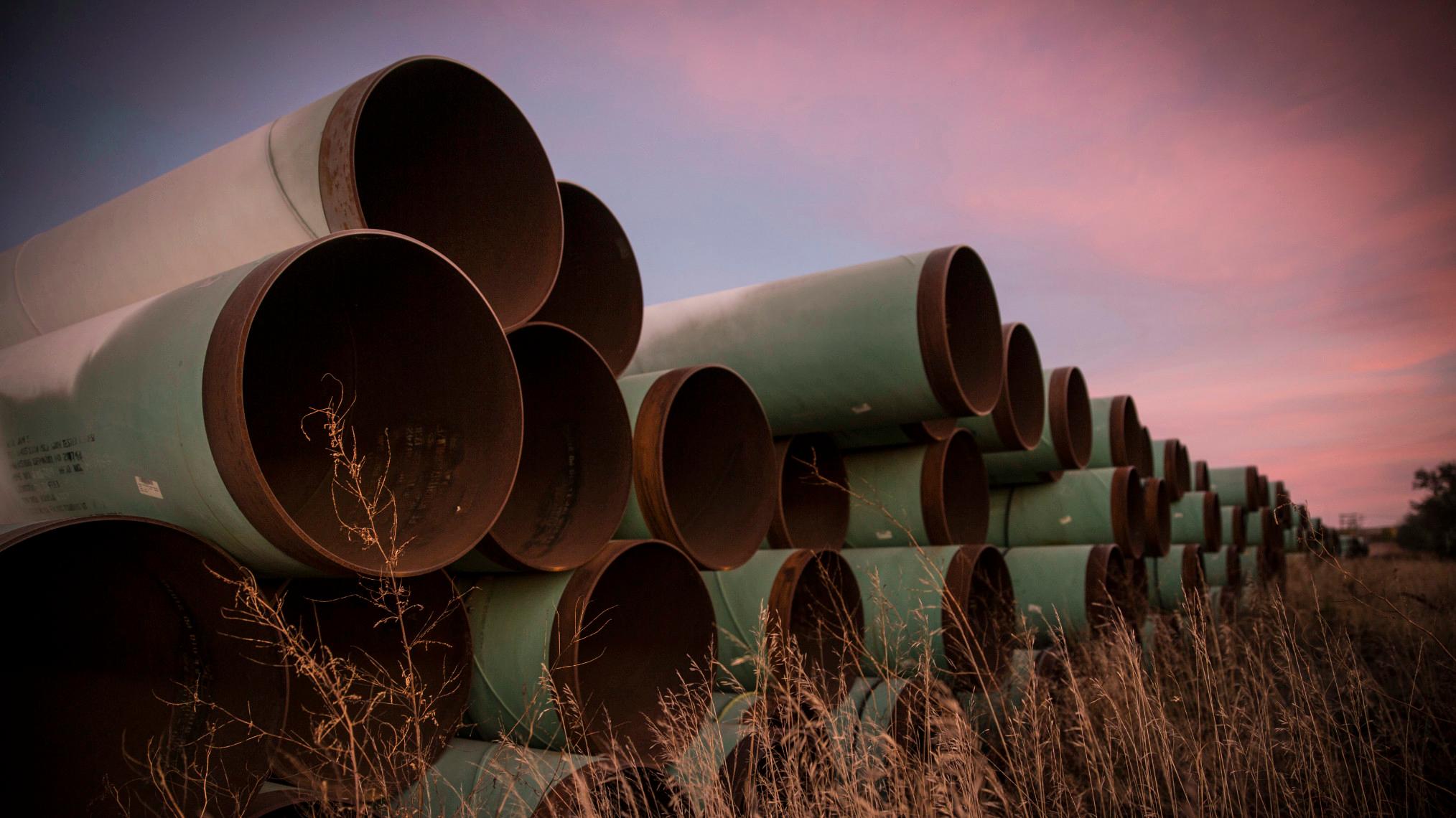 Environmental critics of the pipeline argue that it will increase America's reliance on fossil fuels and exacerbate the climate crisis. There's also the risk of more oil spills, after thousands of barrels of oil leaked in South Dakota in 2017 and North Dakota the following year. Environment Canada found industry chemicals seeping into groundwater and the Athabasca River in Alberta, as BBC News reports.
Article continues below advertisement
Biden addressed the environmental concerns in his executive order. "The United States must be in a position to exercise vigorous climate leadership in order to achieve a significant increase in global climate action and put the world on a sustainable climate pathway," the order states. "Leaving the Keystone XL pipeline permit in place would not be consistent with my Administration's economic and climate imperatives."
The project has also been met with opposition from Indigenous populations in the U.S. and Canada, including the Rosebud Sioux Tribe (Sicangu Lakota Oyate) of South Dakota. "We will not dishonor our relatives and unnecessarily endanger our health, safety, and wellbeing," former tribe president William Kindle said in November 2017. "The Rosebud Sioux Tribe will take any and all necessary steps, up to and including litigation, to protect our people, our land and water, and our cultural and historic resources."
Article continues below advertisement
Article continues below advertisement
Lost jobs without the Keystone XL pipeline
Amid Facebook posts claiming that Biden's executive order is "destroying 11,000 jobs," Keystone XL President Richard Prior told the Associated Press said that the order would put more than 1,000 people out of work.
The company did say in October 2020 that the Keystone XL project would employ more than 11,000 Americans in 2021, but PolitiFact points out that most of those jobs would be temporary.
Keystone XL pipeline would need 50 employees
According to State Department forecasts cited by Politifact, a completed Keystone XL pipeline would require no more than 50 employees — 35 full-time workers and 15 contract workers — to maintain the line.
Article continues below advertisement
Article continues below advertisement
Three phases of the Keystone pipeline are complete.
So far, three phases of the Keystone pipeline are complete.
Phase I, completed in June 2010, pumps oil from Hardisty, Alberta, to the junction at Steele City, Neb., and then to Wood River Refinery in Roxana, Ill., and Patoka Oil Terminal Hub in Pakota, Ill., according to Harvard's Environmental & Energy Law Project.
Phase II, completed in February 2011, runs from the Steele City junction to storage and distribution facilities at Cushing, Okla.
Phase III, known as the Gulf Coast Extension and completed in January 2014, pumps oil from Cushing, Okla, to refineries at Port Arthur, Tex. Another branch of the pipeline forks off toward Houston.
The Keystone XL pipeline represents the proposed fourth phase of the project. It would connect the terminals in Hardisty, Alberta, and Steele City, Neb., with a shorter route and a pipe of a larger diameter.