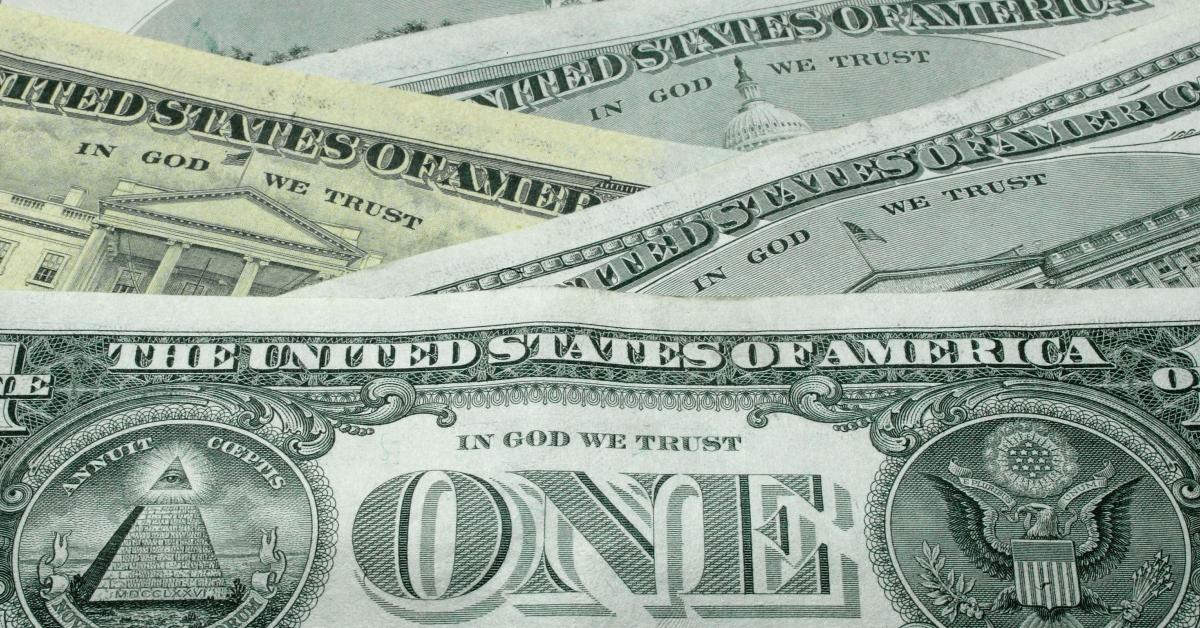 Indiana Residents Will Get $125 From the State Government — Here's Why
Indiana residents may be surprised to receive a little extra money in their bank accounts this month. If you're a Hoosier wondering, "Why did I get $125 from the IRS," we have the answer for you.
Article continues below advertisement
The money is actually from the Indiana state government and not the IRS. Fiscal 2021 was good for Indiana, which raked in higher-than-expected revenues. Under the state's "Use of Excess Reserves" law, if the money in its reserves is 12.5 percent of general fund appropriations or higher, a portion of it goes back to residents.
Article continues below advertisement
At the end of Indiana's 2021 fiscal year, it had almost $4 billion in reserves, which is about 23 percent of its expenditures, the Indianapolis Star reported. So, the state is returning about $545 million to residents.
"Despite a pandemic, Indiana exceeded all expectations and closed the state fiscal year with an unprecedented amount in reserves," said Governor Eric Holcomb in a statement. "We have an obligation to put this money back in the hands of taxpayers instead of leaving it in the hands of the government."
Article continues below advertisement
Single tax filers will receive $125, while married couples filing jointly will get $250. The money won't be included within your annual tax refund but will be a separate payment instead.
Who is eligible to receive the additional refund?
If you filed an Indiana resident tax return for the 2020 tax year that was postmarked by January 3, 2022, you're eligible to receive the Automatic Taxpayer Refund. Indiana residents must have filed those taxes using one of the following forms:
Form IT-40, Indiana Full-Year Resident Individual Income Tax Return

Form IT-40PNR, Indiana Part-Year or Full-Year Nonresident Individual Income Tax Return, if you were married and filed jointly and were an Indiana resident for the entire year (2020)

Form SC-40, Unified Tax Credit for the Elderly, and you resided in Indiana for more than six months in 2020
Article continues below advertisement
How and when will I get my refund?
Direct deposits of the extra refund start in May. According to the Indiana Department of Revenue, you'll get the money directly deposited into your bank account if you meet the following conditions:
You filed an Indiana resident tax return for 2020 before January 3, 2022.

You filed a 2021 Indiana resident tax return by April 18, 2022.

You listed direct deposit checking or savings account information for your 2021 Indiana Income Tax refund.
Article continues below advertisement
Residents who don't meet those requirements will receive a check in the mail. They may also have to wait a little longer to receive the money. The state auditor expects to start mailing checks late this summer. You'll also receive a check instead of a direct deposit if:
You filed for an extension to pay on your 2021 Indiana resident tax return.

You included directed deposit information for an account associated with refund advance loans or similar arrangements.

Your Automatic Taxpayer Refund couldn't be deposited directly into your bank account.
The Indiana DOJ says residents should give the state until Sept. 1 to send out all the payments and that supply chain issues affecting the paper industry may impact the timeline.