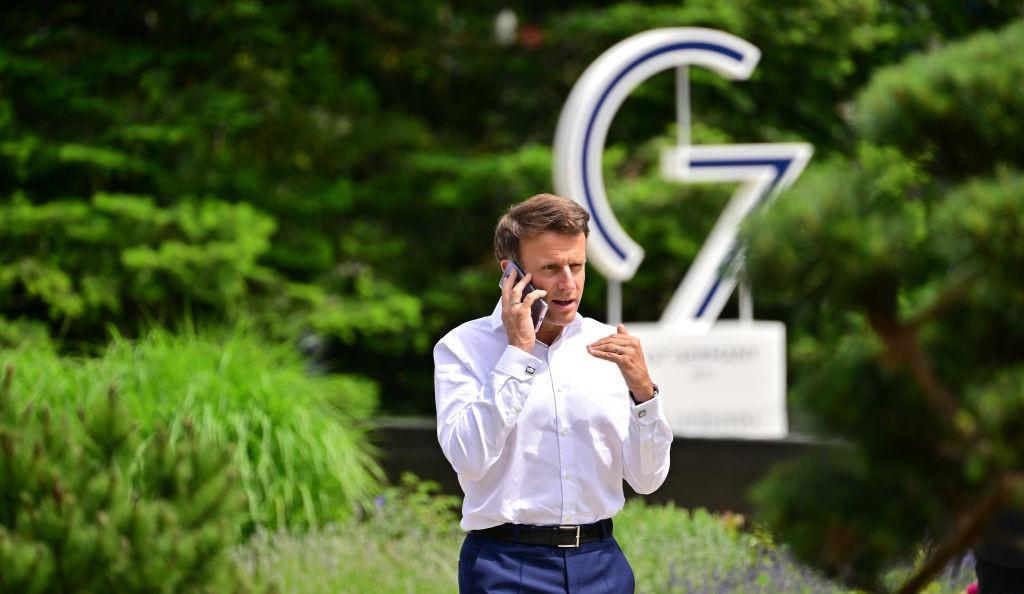 Who Are the G7 Leaders and What Do They Do?
The Group of Seven (G7) nations are meeting in Germany's Bavarian Alps on June 26–28, and they have more than their allyship in common. All seven leaders went tie-less, signaling a fashion trend across the globe. However, fashion isn't the end goal for the G7 Summit.
Article continues below advertisement
Here's a rundown of the G7 nations and leaders, plus what the group seeks to achieve at its annual G7 Summit.
What to know about the G7 Summit 2022
The G7 meets annually at an eponymous summit to join forces around economic, social, and environmental issues. One leader per member nation represents the group, which is considered a collection of the most advanced economies in the world. G7 nations also honor a representative government that operates on democratic principles.
Article continues below advertisement
The G7 reportedly accounts for half of the world's net wealth and upwards of 46 percent of the global GDP. That's not to mention the fact that G7 nations are home to about 10 percent of the world's population.
The G7 became the G8 for 16 years from 1998–2014, but the Russian Federation was removed when it started threatening Ukraine "sovereignty and territorial integrity," according to the France Diplomacy.
Article continues below advertisement
Here's a list of G7 nations and leaders
1. Canada, led by Prime Minister Justin Trudeau
2. France, led by President Emmanuel Macron
3. Germany, led by Chancellor Olaf Scholz
4. Italy, led by Prime Minister Mario Draghi
5. Japan, led by Prime Minister Fumio Kishida
6. United Kingdom, led by Prime Minister Boris Johnson
7. United States, led by President Joe Biden
The G7 summit also welcomes leaders from the European Union (EU), including Council President Charles Michel and Commission President Ursula von der Leyen, both of Belgium.
Article continues below advertisement
The G7 rotates the presidency and location annually. This year, the Summit is located in Germany and handled by German leaders.
What do G7 leaders do?
This year, G7 leaders are discussing Russia, a former member of the now-reduced G8. The G7 has promised to stay on Ukraine's side and increase sanctions on Russia.
Article continues below advertisement
The G7 has said so far, "We urgently call on Russia to cease, without condition, its attacks on agricultural and transport infrastructure and enable free passage of agricultural shipping from Ukrainian ports."
Meanwhile, G7 leaders also want to cap the price paid for Russian oil, ultimately starving the nation's revenue. Russia has reached the end of its grace period for debt default and may be in serious financial trouble.
Article continues below advertisement
U.S. Secretary of State Antony Blinken said on CNN, "Here at this meeting of the G7, as well as at NATO, we will continue to do, collectively, everything we can to make sure that the Ukrainians have what they need in their hands to repel the Russian aggression."
The G7 in 2022 appears to be relatively on the same page, which is more than can be said in recent G7 summit years. During the administration of former President Donald Trump, America was a divided force at the G7 Summit. Now, Biden is committed to cooperation, but no group of nations (G7 or otherwise) is a panacea to the world's myriad dilemmas, many of which are right at home in the U.S.