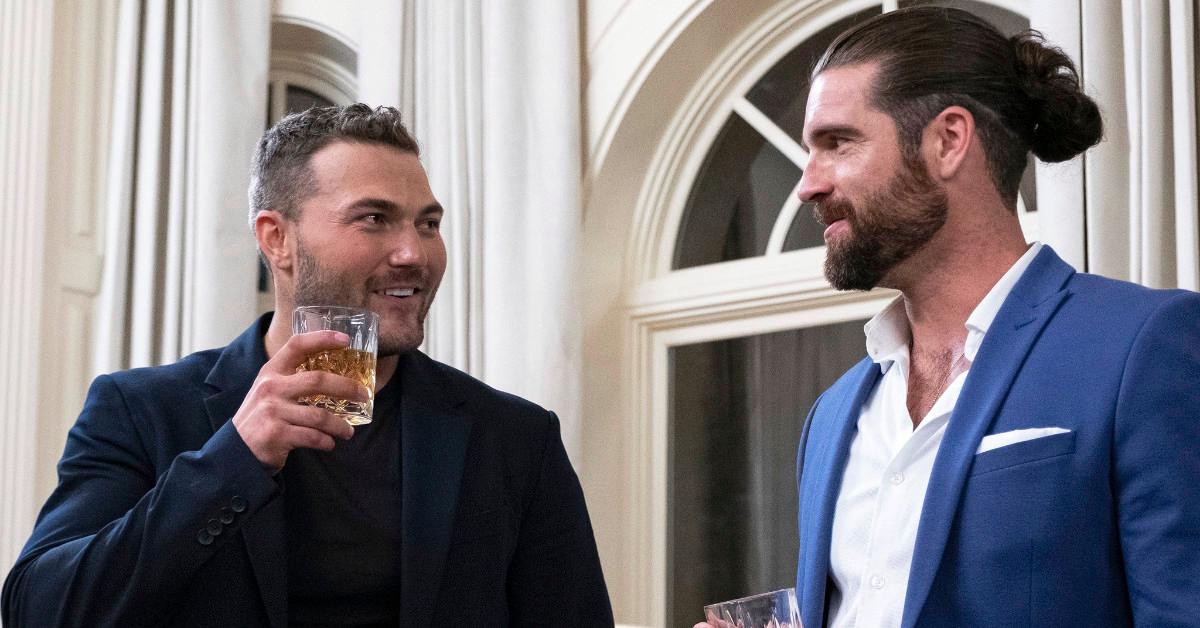 Fox's Infamous Reality Show 'Joe Millionaire' Is Back With a Twist
Fox is reviving one of its most buzzed-about reality shows with the reboot Joe Millionaire: For Richer or Poorer on Jan. 6 at 8:00 p.m. ET. Of course, fans want to know which Joe Millionaire star is the millionaire and which one is just posing.
Yes, the reboot features two bachelors. In another deviation from 2003's Joe Millionaire, the For Richer or Poorer contestants are in on the ruse. They know one of the two men isn't actually a millionaire.
Article continues below advertisement
"Eighteen women will date both of them, but they will have no idea which Joe is rich," Fox explains in a synopsis of the show. "As love connections are made and each guy finds his perfect match, the women must ask themselves what is more important… love or money?"
So far, Fox is keeping the identity of the real millionaire under wraps—but the network does say in a promo that viewers will find out who's who in the first five minutes of the show.
The leads of "Joe Millionaire: For Richer or Poorer" are both CEOs.
According to Variety, the new version of Joe Millionaire was filmed on a large estate in Georgia, with contestants living in a mansion and the two leads living in a house nearby. Those two maybe-millionaires are Kurt Sowers, a 32-year-old construction CEO from Charlotte, N.C., and Steven McBee, a 27-year-old farming CEO from Gallatin, Mo.
Article continues below advertisement
McBee, for his part, wasn't familiar with the original show (perhaps because he was still a child when the first Joe Millionaire aired). "Whenever we got down there on set, and they dropped the whole, 'This is the reincarnation of Joe Millionaire,' I was like, 'Great, who's Joe? What is Joe Millionaire?'" he told Us Weekly. "I had no idea."
The contestants have "twice the chances of falling in love," an executive producer says.
As for Sowers' and McBee's love interests, the women learn early in the process that there are two bachelors and that only one has millionaire status. "They found out quickly that they had twice the chances of falling in love," executive producer SallyAnn Salsano, who previously developed Jersey Shore, tells Variety.
Article continues below advertisement
She also said, "The reason why personally I love that is because, normally, it's like, 'Here's this person—fall in love with them.' This means that the guys have to work hard as well. They had to put the effort forward because there was someone else there for them to compete [with] and now you're giving the ladies a choice."
McBee told Us Weekly that the women were "misled" on the original Joe Millionaire. "And in this remake, there's no lie being told whatsoever," he added. "The women know exactly what's going on. They know one of us is wealthier than the other, they just don't know which is which—which, in the grand scheme of things, shouldn't matter."