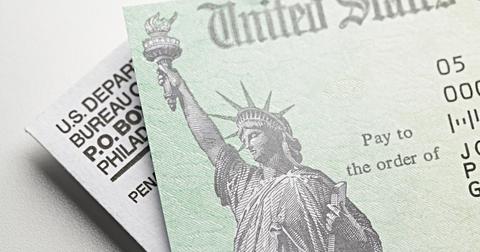 How to Track Your Stimulus Check Payment in 2020
By Ambrish Shah

Aug. 31 2020, Published 10:02 a.m. ET
On March 27, President Trump signed a $2 trillion stimulus bill called the CARES Act. The bill was passed to help deal with the economic turmoil created by the COVID-19 pandemic.
Article continues below advertisement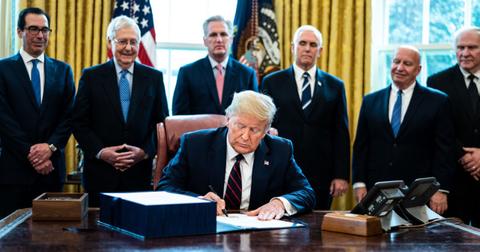 According to the IRS, the plan includes a one-time direct payment to Americans who fell below certain income thresholds. Millions of paper checks and direct deposits have been processed by the IRS. The first coronavirus stimulus checks were deposited on the weekend of April 13. There are some tools available to track a stimulus check if it hasn't arrived yet.
Article continues below advertisement
How to track a stimulus check
The IRS rushed the stimulus check process and used tax return data from 2018 and 2019. If you haven't filed your 2018 or 2019 tax returns or the information has changed, then there's a possibility that the IRS might not have issued your stimulus check. Also, the IRS might have sent your stimulus check to the wrong place.
Article continues below advertisement
However, there's still hope if you haven't received your stimulus check — assuming that you are entitled to receive money. First, go to the IRS "Get My Payment" website. After verifying personal details, the IRS website allows you to get access to the payment status and see the payment type. In some cases, individuals can provide their bank information. The website will tell you if the check is pending, if it is coming, or if a payment has been made.
However, the tracking portal isn't working for many people. Most people received a message that said the payment status isn't available. According to a CNBC report, "The agency's website says that receiving Payment Status Not Available means the agency cannot determine your eligibility for a payment right now. This may occur for a variety of reasons, for example, if you didn't file either a 2018 or 2019 tax return or you recently filed and the return has not been fully processed."
Article continues below advertisement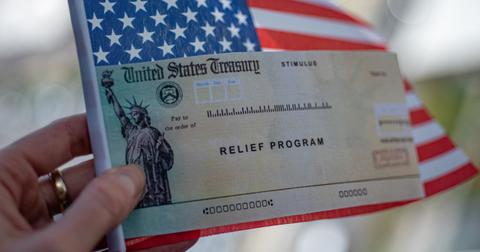 Method of payment
The IRS "Get My Payment" website also informs users if the stimulus check will be directly deposited to their bank account, arrive as a prepaid debit card, or arrive in the mail as a paper check.
Article continues below advertisement
If you haven't received a stimulus check, you might not be eligible for one. Individuals who earned under $75,000 will get the full $1,200 payment, while married couples filing tax returns jointly who earned under $150,000 will receive $2,400. If you earn more than that amount, $5 would be deducted for every additional $100 of adjusted gross income. Individuals who earned more than $99,000 or married couples who earned more than $198,000 won't receive a stimulus payment.
Americans can now find out when they can expect to receive federal stimulus checks after the government launched a tracking tool called "Get My Payment" on Wednesday; the first batch of "economic impact payment" began arriving in bank accounts on Saturday. https://t.co/ULXcJUEAq7

— CBS Evening News (@CBSEveningNews) April 15, 2020
Reasons you didn't get a stimulus check
Here are a few reasons why you might not have received a stimulus check.
Your adjusted gross income is very high.
You are unemployed currently, but your 2018 or 2019 tax returns make you ineligible.
You didn't update your bank account details before the deadline.
You are a college student.
You owe money.
Currently, the U.S. has more than 5.99 million COVID-19 cases based on data compiled by Johns Hopkins University. At least 183,000 deaths in the U.S. have been linked to the coronavirus pandemic.