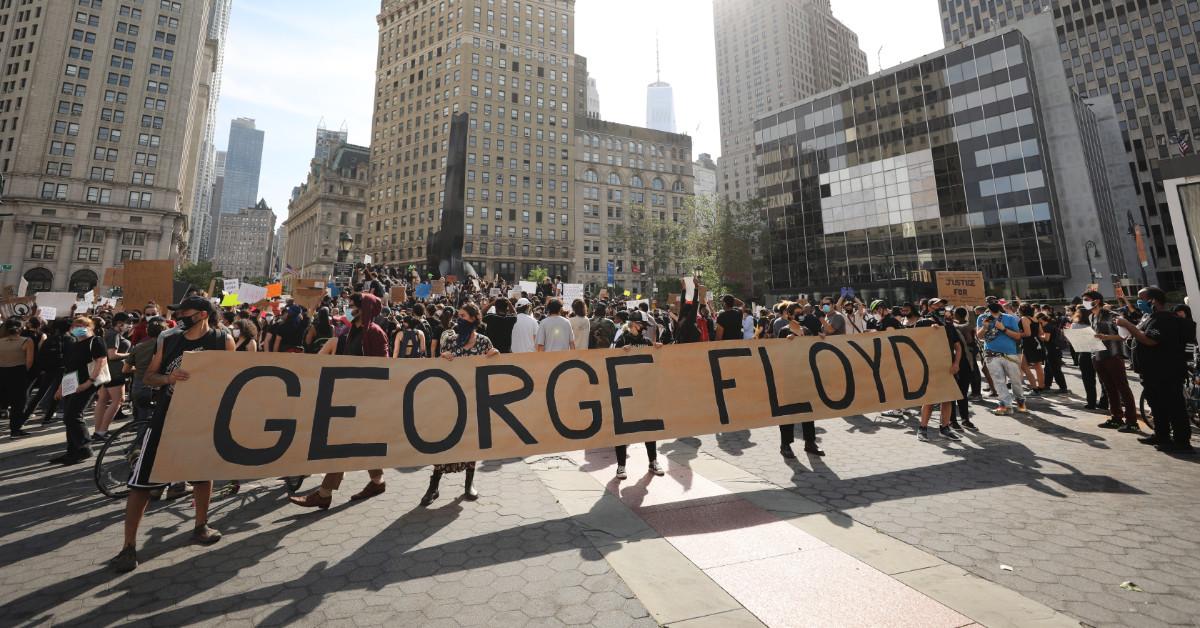 Feds Recommend Prison Sentences for Three Former Cops in George Floyd Case
Article continues below advertisement
According to USA Today, Thao held back bystanders that day, Kueng helped restrain Floyd by kneeling on his back, and Lane held Floyd's feet. All three men were found guilty of depriving Floyd of his right to medical care, and Thao and Kueng were additionally convicted of willfully failing to intervene and stop Chauvin.
Derek Chauvin got a 21-year federal sentence after receiving 22 and a half years on state charges.
In April 2021, Chauvin was convicted of second-degree murder, third-degree murder, and second-degree manslaughter in Floyd's killing, and that July, he was sentenced to 22 and a half years in prison, of which he was expected to serve about 15, according to USA Today.
In December 2021, the former cop pleaded guilty to violating Floyd's civil rights, and on Thursday, a federal judge sentenced Chauvin to 21 years for that crime, per the Associated Press.
Article continues below advertisement
Because of parole differences between the Minnesota and federal systems, Thursday's sentencing means Chauvin will be in prison for a few years more than he would have been with just the murder conviction, the AP adds. He'll also be moved to a federal prison from the Minnesota maximum-security prison where he's been in solitary confinement.
Article continues below advertisement
Prosecutors are asking for prison time of up to 6 and a half years for the other three officers.
In a sentencing memo filed in U.S. District Court on June 29, Assistant U.S. Attorney Manda Sertich and Special Litigation Counsel Samantha Trepel said they were seeking sentences of up to six and a half years for Kueng and Lane, citing their "abuse of state powers" on the day of Floyd's death, their not accepting responsibility, and "the need to promote respect for the law and deter other police officers from standing by as their fellow officers inflict abuses on unresisting arrestees," according to the Star Tribune.
Article continues below advertisement
The following day, prosecutors asked for a similar sentence—one of up to six and a half years—for Thao. "A significant sentence will serve as a reminder to other officers that although they undoubtedly have a difficult job, they cannot ignore a crime happening in front of them, especially when it is perpetrated by their fellow officer," Trepel and Assistant U.S. Attorney LeeAnn Bell said in a sentencing memo, as the Star Tribune reportedly that day.
For their state charges related to Floyd's killing, Thao and Kueng will stand trial on Oct. 24. Lane, meanwhile, pleaded guilty this May to state charges of aiding and abetting manslaughter, and he agreed to a sentence of three years in that guilty plea, as the newspaper previously reported.