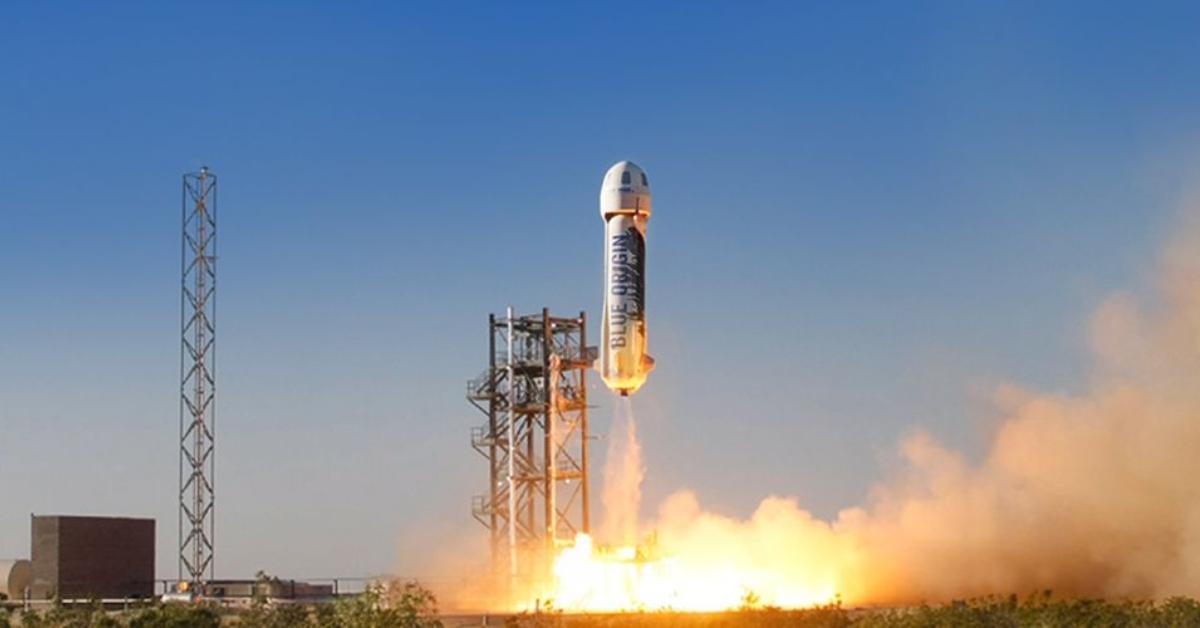 Blue Origin Plans Maiden Flight, No Talk of Going Public Yet
Amazon founder Jeff Bezos, his brother Mark, and one lucky auction winner will head to space July 20 on the first passenger flight of Bezos' Blue Origin rocket, New Shepard.
Article continues below advertisement
"Ever since I was five years old, I've dreamed of traveling to space. On July 20th, I will take that journey with my brother. The greatest adventure, with my best friend," Bezos wrote in an Instagram post on June 7.
Currently, Blue Origin isn't a publicly-traded company, and there hasn't been any word on whether it plans to go public in the future. Bezos, who is the world's richest person with a net worth of $187 billion, is the sole owner of the company, which he founded in 2000.
Article continues below advertisement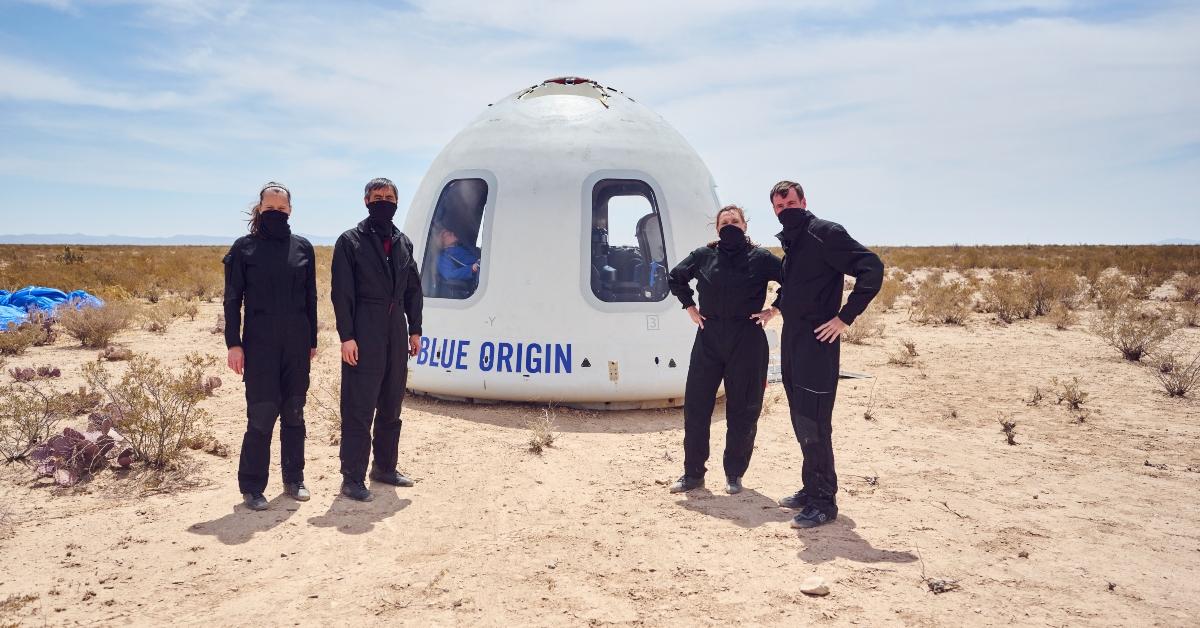 How Blue Origin is funded
Bezos has reportedly been funding the space exploration company by selling his Amazon stock shares. In May, he sold almost $2 billion worth of Amazon stock.
Article continues below advertisement
Bezos plans to sell $1 billion of Amazon stock per year to fund Blue Origin, CNBC reports.
Mark Bezos is excited about the mission.
Mark Bezos is looking forward to the adventure with his brother. "I wasn't even expecting him to say that he was going to be on the first flight and then, when he asked me to go along, I was just awestruck. What a remarkable opportunity not only to have this adventure but to do it with my best friend," said Mark Bezos in the video on Instagram.
Article continues below advertisement
Mark, 53, is Jeff's younger brother. He runs HighPost Capital, which is a Bezos family private equity firm. Prior to that, Mark worked for the New York City charity Robin Hood as senior vice president of development, communications and events. He also previously owned his own marketing agency and he has served for over 10 years as a volunteer firefighter in Westchester County, N.Y.
Article continues below advertisement
An auction winner will also get a seat on the spacecraft.
The other passenger on the New Shepard maiden voyage into space on July 20 will be whoever is lucky enough to win an auction for a seat on the spacecraft. Bidding started on May 19 and concludes with a live auction on June 12. About 6,000 people from 143 countries have already placed bids for the seat and the highest bid currently stands at $2.8 million.
The New Shepard rocket has had several successful test flights.
Blue Origin's New Shepard rocket is designed to carry up to six people to the boundaries of Earth's atmosphere. The reusable launch vehicle has flown 15 successful test flights without passengers. The flight on July 20 will be the first with passengers.
Article continues below advertisement
According to the Blue Horizon website, the New Shepard flight only takes about 11 minutes. Previous test flights have reached altitudes over 340,000 feet (more than 100 kilometers).
In 2018, a Reuters article reported that tickets for a ride on one of Blue Origin's tourism rockets cost between $200,000 and $300,000.
The launch on July 20 coincides with the 52nd anniversary of the Apollo 11 moon landing.