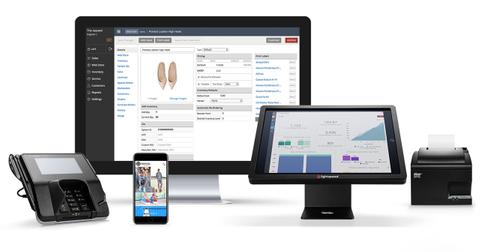 Shopify Rival Lightspeed Is Going Public in the U.S.
By Ruchi Gupta

Updated
Canadian retail payment technology provider Lightspeed POS is going public in the U.S. to raise more cash to fund its growth. Lightspeed's IPO in Canada in 2019 raised 240 million Canadian dollars. The company chose to list its stock in the U.S. under the "LSPD" ticker symbol.
When is Lightspeed going public?
Lightspeed stock debuted on the NYSE on Friday, Sept. 11. Lightspeed priced its IPO at $30.50 per share, which allows it to raise $355 million after selling 11.7 million shares. The shares on offer included about 1.7 million from one of Lightspeed's key shareholders called Caisse de dépôt et placement du Québec.
What is Lightspeed POS?
Lightspeed provides POS systems, e-commerce software, and related tools to small and medium businesses around the world. The company is headquartered in Montreal, Canada. Lightspeed also has offices in the U.S., Europe, and Australia. The company was founded in 2005.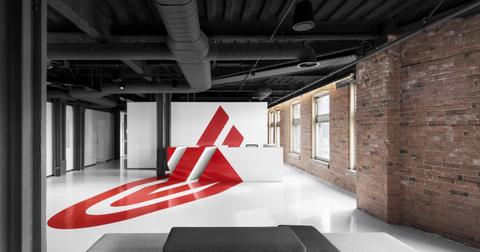 Is Lightspeed the next Shopify?
Lightspeed's business resembles Shopify in many areas. For example, the companies both sell POS software and provide e-commerce tools to retailers wanting to expand online. Lightspeed and Shopify are both Canadian companies with a global reach.
Many investors will view Lightspeed as the next Shopify. So far, Shopify stock has surged almost 5,400 percent from its IPO price of $17 in May 2015. Lightspeed could appeal to investors who didn't invest in Shopify when it went public.
What is Shopify's stock price today?
Shopify stock popped up 1.94 percent to $952.33 in pre-market trading on Friday, Sept. 11. The stock fell 1.59 percent and closed at $934.17 on Sept. 10. Shopify shares have been on fire in 2020. Investors still have a strong appetite for companies with exposure to the e-commerce sector. Due to social distancing requirements amid the COVID-19 pandemic, households have started shopping online. More online shopping fueled the demand for e-commerce tools that Shopify offers. So far, Shopify stock has gained 135 percent in 2020.
Since its IPO in May 2015, Shopify's shares appreciated 4,000%+ as of Aug. 2020. On top of a meteoric rise to its current market capitalization of ~$120b, Shopify's Lütke is one of the few CEOs who have publicly tweeted about audacious goals like buying Amazon in 2029.

— jason@calacanis.com (@Jason) August 26, 2020
Shares of e-commerce companies Amazon and Etsy have also surged in 2020. Recently, Etsy stock got a boost from the report of its inclusion in the S&P 500 Index.
What is Shopify's stock price forecast?
Currently, Shopify stock has a Wall Street consensus target price of $1,096, which implies a 17 percent upside. The most bullish analyst sees Shopify stock rising 50 percent from the current level to $1,400. However, the most bearish analyst expects that Shopify stock will pull back 9.0 percent from the current level to $850 in the next 12 months.