Stimulus Payments Are Coming—When to Expect a Direct Deposit
Not everyone gets their stimulus check deposited directly in their bank account. Only those who filed their taxes and set up direct deposit for their tax return will get the stimulus payment this way. Other eligible individuals will get a check in the mail.
Article continues below advertisement
Individuals who do have direct deposit set up are bound to get their $1,400 economic impact payments sooner rather than later. Some payments will come as early as March 17. President Biden gave permission to get the ball rolling immediately after he signed the American Rescue Plan into action.
When bank deposits post for Wells Fargo
The U.S. Treasury utilizes a system called the ACH Network to drop direct deposits of stimulus money. It's applicable to banks and credit unions across the nation, as long as they're domestic. This includes Wells Fargo, which is one of the top banks in the U.S.
Article continues below advertisement
While all of the payments are dropping on March 17, many banks have a different time when they make funds available. Wells Fargo makes regular deposits sent before 12:00 a.m. ET on business days available the following business day. For any deposits made after 12:00 a.m. ET, it will take an additional business day. For direct deposits, users will usually see the funds available by 6:30 a.m. ET the same day Wells Fargo receives the deposit.
What about Bank of America?
Bank of America has a slightly different process. The bank usually holds deposits for two to seven business days. The length of the hold depends on the reason for the deposit. Any drop made on a weekend won't be considered as deposited until the next business day (usually Monday). That means that the hold won't start until Tuesday. For direct deposits, it all depends on who's sending the funds and why.
Article continues below advertisement
Bank deposits for Chase
Direct deposits post on Chase bank accounts by 6:30 a.m. ET. This occurs on the business day that the bank receives the deposit, which means that there really isn't a lag on getting your funds.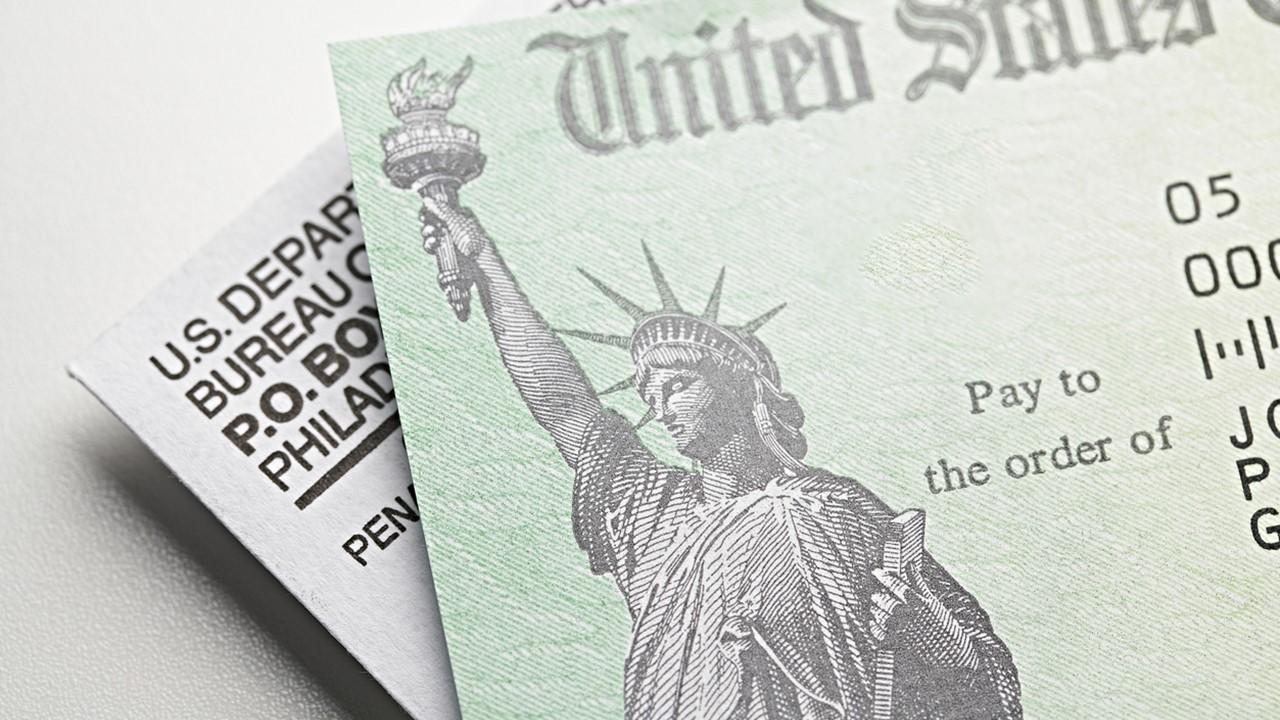 Article continues below advertisement
Why you might not be able to see your stimulus payment status.
The IRS "Get My Payment" tool should be functioning for everyone as of March 17. However, the result might show "payment status not available." Check back later to see if anything has changed. You might be waiting for a check instead of a direct deposit. If you aren't eligible because of income restrictions, you won't receive a check.
Where to look for your stimulus check status
You might see a pending $1,400 deposit in your account before the funds are available. This is a good sign and the deposit should clear soon. It just means that your bank advanced the funds in anticipation of the drop.
If you don't see your stimulus funds by the specified date, you might receive a check instead. Use the "Get My Payment" tool from the IRS to check the status of your payment.